Summary:
Inflation is raising the price of everything across the US, including rental rates. Increasing rent sounds good for landlords, but it also means higher operating costs and potentially outpricing great tenants. Learn what to consider when setting rental renewal rates and how to find new tenants previous residents move out due to high rental costs.
Disclosure:
This content, except as otherwise indicated or stated on this site, is the property of TransUnion Rental Screening Solutions, Inc. This content is for educational purposes and for convenience only. Trademarks used are the property of their respective owners, and no endorsement or affiliation is implied. The information presented in this content is "as is" without warranties of any kind, and specifically is not represented to be complete and does not constitute legal advice, and is subject to change without notice. You are encouraged to check these terms from time to time for changes, and by accessing this site you agree to these terms and all terms listed. Laws and regulations may vary by state and locality. Consult your own counsel if you have legal questions related to your rental property practices and processes.
A rising tide might lift all boats, but rising rents may leave some landlords and their tenants stranded on the shore. Steep increases can flood both landlords and existing residents with financial pressure. If the rent goes up too much too quickly, you may not be able to weather the storm.
According to Multifamily Executive, unit rental rates went up 13.5% in 2021. Among other factors, this steep hike is caused in part by compensating for stagnation during the pandemic, as well as general inflation.
This growth boom sounds like great news to landlords, but such quick vertical growth isn't always a good thing. In an escalating rental rate market, it follows that landlord expenses surge, too. As the cost of business goes up, it's imperative to make sure you can pay your own bills by setting suitable initial and renewal rent rates.
Failure to set appropriate rates can lead to stressful vacancies, expensive tenant turnover costs,
incapacitating court proceedings, and even bankruptcy. Most landlords do everything they can to avoid a lengthy and financially ruinous eviction process. In addition to strategically setting rental renewals to reflect market fluctuations, part of this prevention is finding suitable renters in the first place.
But let's face it: finding great tenants is no pleasure cruise. There's the mountain of rental applications to sort through, documents to verify, landlord references to check, and thorough rental applicant screening to conduct. And you need to be certain that they can afford the rent, have a track-record of paying their bills, and don't come with any concerning, relevant criminal history.
Facing all of that, finding the right rental rate in an unpredictable market is easier said than done. To help avoid possible financial wreckage, this article details what to consider when setting new rental rates in volatile times—and what to do if these changes cause your best tenants to leave.
Raising Rent at Renewal Time: What You Need to Do
Your existing tenants could be wonderful, but if they're rental rate doesn't cover your costs, you might sink your investment. When it comes time for lease renewal, it's crucial to find the rental rate sweet spot—a rate that makes you money, and renters who can afford to pay it. If rent is too low, you won't be able to cover your own growing expenses. Too high and you could be left up a creek without a paddle—aka a vacant unit or a non-paying tenant.
To make your hard work worthwhile, don't put your rental renewals on autopilot. You must reassess your rental rates every year to strike the balance between attractive rent and profitable margins. There are two crucial parts of finding this equilibrium:
Research changing costs in your area. To determine how much you should charge in rent, roll up your sleeves and go online. There's a great deal to consider when determining fair market value for your rental. On average, costs are rising all over the US, but it may not be the case in your area. Look into property values and market comps in your specific neighborhood and city, not just overall trends. Are you in a popular locale that's on the rise How does your unit stack up to others in terms of amenities Consider how location influences not just current rent but potential costs a few years from now.For example, according to Apartment List, over the last year New York City saw skyrocketing rental cost growth. However, at the same time, rent fell in 41 of the 100 largest US cities. If those trends continue, will the amount you charge at renewal still make sense.
Investigate potential renter income. First things first. Your renter must be able to afford the rent. The industry standard is 3X gross income to rent. As you set your rates, research average income in your area. Could a typical person afford your rent If not, consider how you might find renters that meet your criteria and if you're able to endure a potential vacancy while you search.
When it comes time to look at rental applications, screen all potential renters thoroughly. Ask for proof of income and employment. Use tools like Income Insights reports and credit checks to get a better understanding of your rental applicant's financial situation.
Whether you're setting a rental rate for an initial lease or a renewal, it's important to consider an applicant's proven earnings against the property trends in your area. Sure, they can afford the rent now. But what about next year If property values and rent prices continue upwards, can the great renters you found still meet the cost in the future
In addition to property values, rising inflation, and local average income, it's crucial to consider your operating costs while determining rates.
Don't Overlook These Important Factors When Setting New Rental Rates

In a booming market, the cost of everything is in flux. When calculating rental renewal rates, don't forget your ongoing monthly or yearly operating expenses. In addition to property values in your area, consider the following when setting your new rates:
1. Mortgage Payments
Normally, the largest expense for landlords, mortgage payments can eat up hundreds—often thousands—of dollars each month. If you are still paying a mortgage on your rental property, you absolutely must take it into consideration this when calculating the cost of your unit.
2. Property Taxes
Few people like dealing with them, but taxes are an essential expense for any landlord. Additionally, property tax rates always go up—never down. When factoring your costs, consider how current and future property tax increases may impact your bottom line.
Related: Check out these money-saving tips for landlords during tax season.
3. Included Utilities
Like taxes, utility bills tend to only increase. Electricity, water, sewer, garbage or recycling collection, highspeed internet—fees can add up. Some landlords choose to include utilities in the rental cost either to make things easier or as a perk to attract tenants. If you include any utilities within your lease, make sure to factor the cost (and any overages) into your budget.
4. Insurance Premiums
According to MarketWatch, the average homeowner's insurance premium in the US is $1249 each year. For landlords with multiple properties—or even a single unit— a few hundred dollars a month can take a big bite out of profits—and those numbers keep getting bigger annually. Does the rent you've set account for ongoing insurance costs
5. Maintenance/Management Fees
Do you use a property manager or service to take care of your rentals If so, chances are their services have gone up in price, too. In addition to predictable monthly or yearly fees, you should also be prepared for surprise expenses—burst pipes, structural damage, gas leaks, repairs due to negligence and more. Make sure your business can absorb unexpected service calls.
6. Homeowners Association (HOA) Fees
Unlike a mortgage, an HOA is perpetual. You must continue paying HOA fees for as long as you own a property within its boundaries. Depending on where you live, this could be a modest amount or a Titanic-sized chunk. Whatever the magnitude, it can't be forgotten when calculating rent.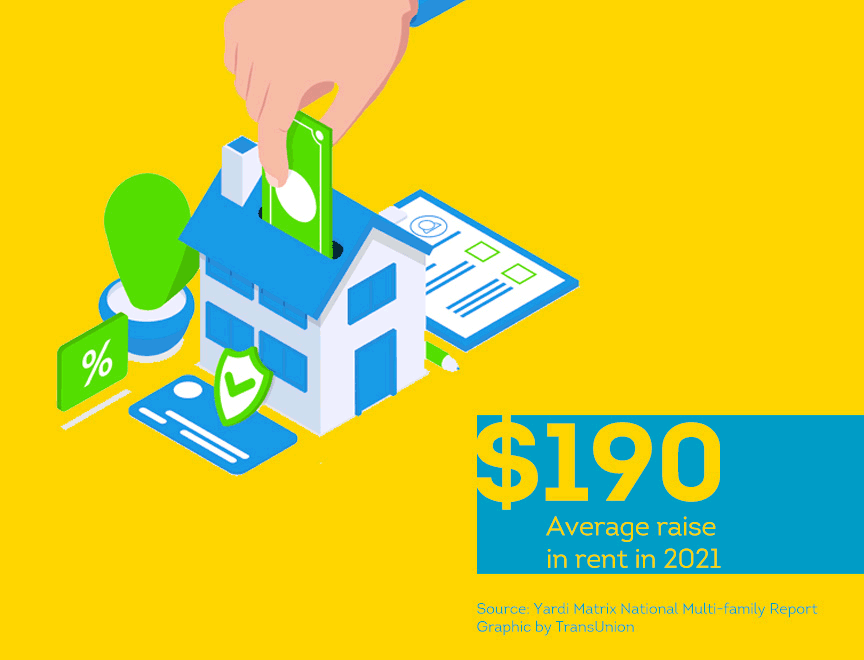 Turnover: Compare Costs to Prospective Tenant Income
You've investigated the pricing trends and property values in your area and summed up all operating costs. You've determined a rental rate that covers your expenses and allows for profit and presented it to your current tenant. Hopefully, your great resident agrees to the new amount and stays. If not, it's time to find someone new.
It's hard to say goodbye to reliable people who take care of your property and always pay rent on time. However, if your income is insufficient, you won't be able to pay your own bills. Tenant turnover is never fun, but it can also lead to new opportunities and better profit margins.
There are several qualities that make an excellent tenant. A major factor is having sufficient income to cover the rent. The general practice is to confirm a tenant's monthly income is at least 3x the rental amount.
Example: if the rent is $1200 a month, the applicant should prove that they earn at least $3600 a month.
There are several ways to verify a potential renter's income. Ask for pay stubs, bank records, tax documents, or confirmation letters from the applicant's employer. Additionally, help confirm your renter can pay every month with rigorous screening.
Documents provided by the applicant directly don't always show the full picture. Employer letters, W-2s, and other financial proof can be falsified. To help protect your investment, backup your gut instinct with data.
Run a criminal background report. Learn about identity verification and understand how to read a renter credit check. High-quality information can help you make more confident leasing decisions.
Remember, in a volatile market, it's helpful to not only consider the current year when setting rental costs and choosing a tenant. When reviewing a rental applicant's financial information, also think about what the market might look like in subsequent years.
Pro Tip: To better understand a rental applicant's history, include landlord reference checks in your application process.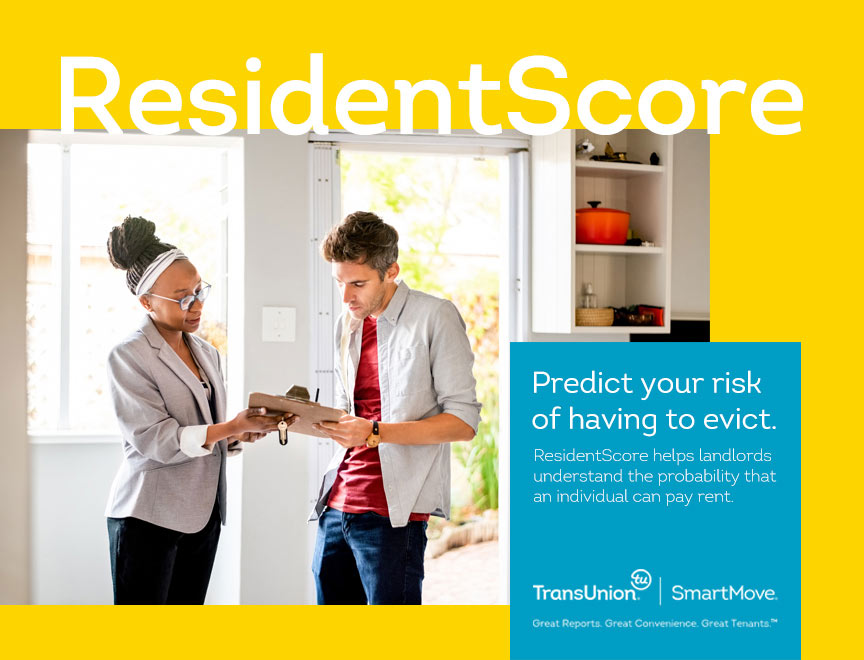 Get Rental Rates Working for You with SmartMove
Calculating the right rental rate in choppy financial waters can feel like the perfect storm. Too low, and your profits will dry up. Too high, and you could face vacancies, expensive tenant turnover, or even disastrous eviction proceedings. Between juggling inflation, local property values, fixed monthly expenses, surprise repairs, and potential renter income, it's easy to feel lost at sea.
Navigate out of the fog with detailed renter screening through SmartMove. Created for independent landlords with only occasional screening needs, SmartMove provides near–instant tenant criminal history, identity verification, and credit checks at landlord–friendly prices.
Help verify your perspective tenant can meet current and future rental rates. Income Insights can determine if your applicant's income matches what they put on the application. Included in every screening package, ResidentScore helps landlords understand the probability that an individual can pay rent, and is 15% more accurate than a traditional credit score.
Uncover if your rental applicant has a relevant past that could harm your investment with a criminal background check. Likewise, a thorough eviction history can make you aware of any past eviction proceedings and highlight a behavior pattern that could damage your business.
Using a consent–based screening process, all FCRA–compliant reports are delivered in minutes from TransUnion, a major credit agency. There are no monthly fees or subscriptions that inflate your existing operating expenses. Simply create a free account, start screening, and pay just for the reports you need, when you need them.
You can only do so much to control the tide of inflation and keep your best tenants from raising anchor and moving out. However, you can keep the rental rate shipshape through quality research and responsible renter screening.
In the adventure of property management, don't let your profits fall overboard. Help protect your investment with sea-worthy tenant screening from SmartMove.
SmartMove,
Great Reports. Great Convenience. Great Tenants.
Additional Disclosure:
Remember that this material is intended to provide you with helpful information and is not to be relied upon to make decisions, nor is this material intended to be or construed as legal advice. You are encouraged to consult your legal counsel for advice on your specific business operations and responsibilities under applicable law. Trademarks used in this material are the property of their respective owners and no affiliation or endorsement is implied.