Disclosure:
This content, except as otherwise indicated or stated on this site, is the property of TransUnion Rental Screening Solutions, Inc. This content is for educational purposes and for convenience only. Trademarks used are the property of their respective owners, and no endorsement or affiliation is implied. The information presented in this content is "as is" without warranties of any kind, and specifically is not represented to be complete and does not constitute legal advice, and is subject to change without notice. You are encouraged to check these terms from time to time for changes, and by accessing this site you agree to these terms and all terms listed. Laws and regulations may vary by state and locality. Consult your own counsel if you have legal questions related to your rental property practices and processes.
According to Forbes, many tenants don't think they need renters insurance. Either they underestimate the value of their possessions or are under the misconception that their landlord is responsible for their belongings and don't think they need it. Requiring a tenant to have renters insurance can protect them should their property become damaged or stolen. Replacing even a minimal amount of lost property can cost thousands of dollars, and the last thing you want is for your tenants to have an added and unexpected expense.
If you're on the fence about making renters insurance required for your tenants, read on for the top benefits of renters insurance for both landlords and renters.
Can a landlord require renters insurance?
According to Zillow, landlords can require renters insurance as a term of a new lease or lease renewal. We recommend that you check with local and state laws before adding a clause requiring renters insurance to your lease.
What does renters insurance cover?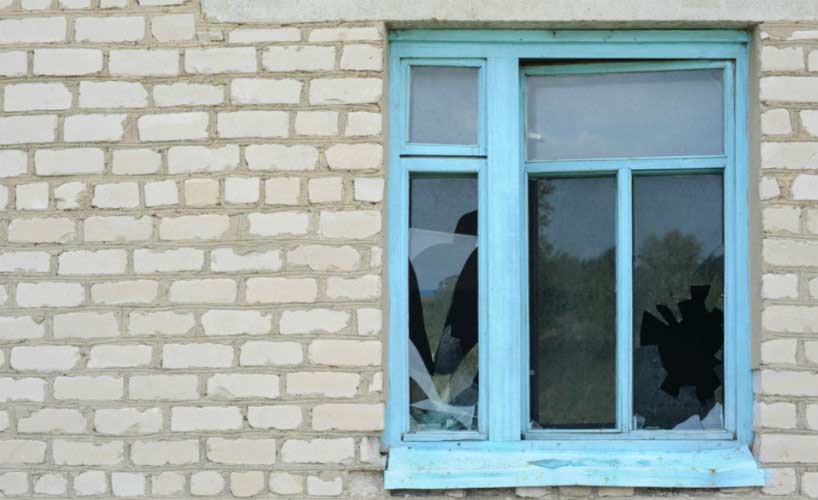 Similar to homeowners insurance, renters insurance can cover the cost of replacing personal belongings (such as a computer, television, furniture or bicycle) in the event they are damaged, destroyed or stolen. The buildings or structures would be covered by the landlord's insurance, but FindLaw notes that typically the landlord's insurance does not cover tenant property losses.
According to Nolo, renters insurance can cover:
loss due to theft,
negligent destruction of the tenant or landlord's property,
liability for injuries, and
natural disasters.
Why landlords should require renters insurance
Helps with relocation expenses
Depending on which state you live (for example, in California), you may be responsible for covering the cost of a tenant relocation in the event of a fire or other natural disaster. Even if you aren't required by state law, you may feel obligated to assist your tenants, all while dealing with your own property damage. Zillow states that many renter's policies offer temporary living costs if a tenant needs to relocate due to damages.
Reduces risk of a lawsuit
According to Nolo, the landlord's liability policy likely won't cover a tenant if the property is damaged or someone is injured due to the tenant's carelessness. Tenants can benefit from obtaining renters insurance since it protects both their personal property against damage or loss and covers their personal liability if someone is injured while on the property.
Protects you in the event of property damage
RentPrep points out that if a fire or other accident (through no fault of the tenant) causes damage to the tenant's property and they have no other recourse to cover the loss, they may come after you for damages. Your own insurance likely does not cover the tenant's personal property in such instances, but renters insurance might. Requiring renters insurance gives you the peace of mind that your tenants have a recourse to recover losses.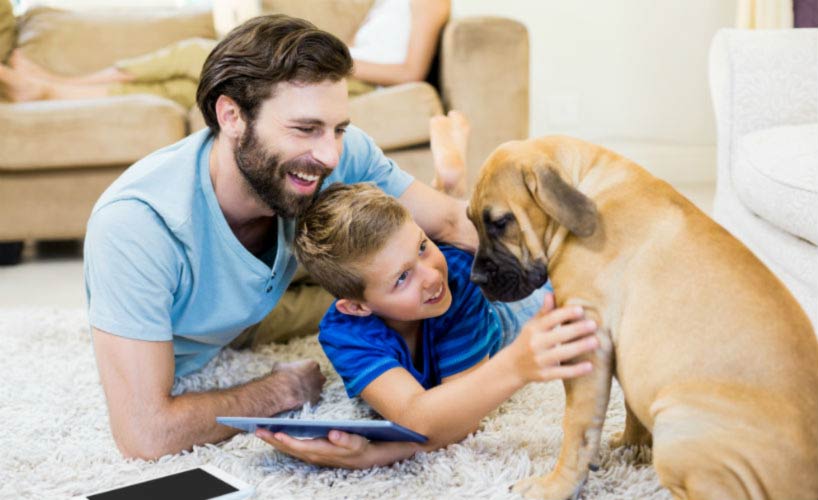 Allows you to be pet-friendly
Since 68% of U.S. households own a pet, landlords who accept pets have a wider pool of applicants from which to select. Renters insurance can help mitigate the risks of pets with dog-bite liability and property damage coverage. Canine Journal points out that coverage can depend on the state, type of animal, and insurance company. If renters insurance is your sole basis for allowing pets, you may want to be sure your tenants' policies cover pet liability.
Lower the chance of an increase in insurance premiums
Zillow reports that a landlord's insurance premiums can increase after a claim, or be canceled instead of renewed if there are too many claims. If a tenant has renters insurance that may cover all or a portion of a loss, you can potentially lower the chance of your own premiums increasing.
Conclusion
While there are certainly advantages to requiring renters insurance, you still want to carefully screen who you let onto your property. Renters insurance can help minimize your renter's risk, but one of the best ways to minimize your risk is to find tenants that will pay their rent on time and respect your property. SmartMove gives you detailed information and leasing recommendations, so you can choose the right tenant.
TransUnion SmartMove is the landlord's solution for great reports, great convenience, and great tenants. Landlords receive a credit report formatted exclusively for rental screening, a criminal background check drawing from hundreds of millions of national criminal records, a national eviction report, a ResidentScore and a custom leasing recommendation.
Additional Disclosure:
Remember that this material is intended to provide you with helpful information and is not to be relied upon to make decisions, nor is this material intended to be or construed as legal advice. You are encouraged to consult your legal counsel for advice on your specific business operations and responsibilities under applicable law. Trademarks used in this material are the property of their respective owners and no affiliation or endorsement is implied.