Disclosure:
This content, except as otherwise indicated or stated on this site, is the property of TransUnion Rental Screening Solutions, Inc. This content is for educational purposes and for convenience only. Trademarks used are the property of their respective owners, and no endorsement or affiliation is implied. The information presented in this content is "as is" without warranties of any kind, and specifically is not represented to be complete and does not constitute legal advice, and is subject to change without notice. You are encouraged to check these terms from time to time for changes, and by accessing this site you agree to these terms and all terms listed. Laws and regulations may vary by state and locality. Consult your own counsel if you have legal questions related to your rental property practices and processes.
Choosing the wrong tenant is a costly mistake that could mean losing thousands of dollars in unpaid rent, property repairs, and eviction-related expenses. Oftentimes landlords pick the wrong tenant when they skip tenant screening altogether, or make simple errors during their tenant screening process. In some cases, landlords think they've adequately screened their applicants when they're actually missing a big piece of their applicant's background.
Let's take a look at some of the most common tenant screening mistakes made by landlords and what you can do to adopt a thorough screening process to help reduce risk and increase your profits.
Problem 1: Skipping tenant screening altogether
Many landlords think they can rely on a simple gut check, or they may be in such a rush to fill a vacancy that they accept the first person who puts down a deposit. However, not screening applicants is a major mistake when selecting a new tenant. Failing to be thorough in your tenant screening efforts could cost you in the long run. Spending a little time and effort on screening tenants now could prevent an expensive eviction later.
The Fix
Make screening your top priority. While you might be tempted to rent the property quickly, sacrificing tenant quality may cause costly, time-consuming problems down the road. Your gut instinct may not be correct when meeting a potential tenant for the first time. A better way to determine tenant quality and identify potential risks is through a complete tenant screening. The tenant screening process will help you determine whether an applicant meets your rental criteria. (If you don't know what your rental criteria is, take a look at our infographic on how to screen a tenant.)
With SmartMove, you can run a tenant credit check and a criminal background check online, in minutes. Which means that you don't have to wait around with an empty apartment while completing a thorough tenant screening.
Problem 2: Checking only the credit report
The rental applicant's credit report is an essential component to tenant screening. It gives you a view of the applicant's credit history, including the amount of debt they currently have, if and how frequently they pay bills late, and whether they have any apartment-related collections against them, among other things. This information gives you a better sense of their ability and likelihood to pay rent on time.
However, in addition to the credit report, there is other information you need to consider to get the whole story on a tenant's background.

Did you know according to 2016 data, 24% of SmartMove reports have a criminal record? Considering that a criminal record is not all that uncommon, it's important to review your rental applicant's relevant criminal history before making a decision. Landlords want peace of mind that their tenant is a person they can trust with their property and in the neighborhood. You don't want to put other residents or your property at risk by not first checking your applicant's relevant criminal history.
The same SmartMove data also shows that 8% of SmartMove reports have an eviction record. Many landlords think they can skip an eviction report since evictions show up on the credit report. However, this is only the case with some monetary judgments, so you'll want to be sure to order an eviction report that gives you more detailed information.
The Fix
Your full tenant screening should include a criminal background check and an eviction report, along with a credit history. These three reports together give you a more complete picture of the applicant's background and will help you determine if they meet your rental criteria. Relevant criminal records and help you assess whether this applicant is a risk to your property and the neighborhood.
The eviction report shows whether the applicant has been evicted in the past, and this can be a warning sign that you may end up in the same situation as their former landlord. TransUnion research on evictions shows that past evictions are predictive of future evictions.
Checking your applicant's eviction report is one of the best ways to prevent a future eviction.
Knowing your prospective tenant's financial, criminal, and eviction history will help you make a better, more informed leasing decision.
Additionally, when you screen with SmartMove you'll receive our proprietary ResidentScore. ResidentScore is tailored to the unique needs of landlords, predicting evictions 8% more often than a typical credit score. Designed specifically for tenant screening, ResidentScore helps to predict the risk of eviction, 3+ late rent payments, and/or not sufficient funds (NSF). By looking at a ResidentScore in combination with a full SmartMove tenant screening package, you can get an in-depth understanding of an applicant's background.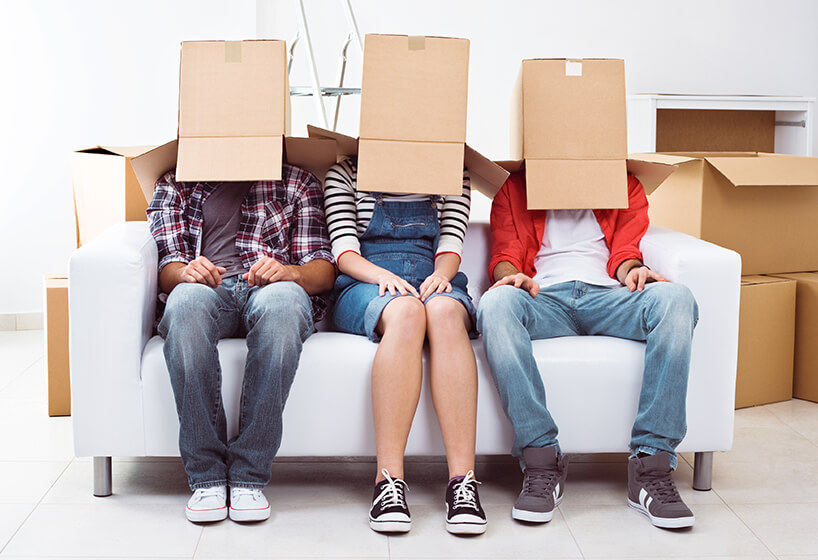 Problem 3: Forgetting to screen co-applicants
Some landlords may think they only need to screen the primary applicant on the application. However, not screening co-applicants could backfire if a co-applicant stops paying rent or moves out suddenly because the remaining renter may not be able to cover the full rent payment (often the reason they decided to have a roommate in the first place.
This holds true even for spouses and grown children. If one person in the couple has a prior eviction, relevant criminal record, or very low credit score, you could miss this information if you're not screening both people.
The Fix
It's important to screen everyone that will be living in the unit. First of all, you have a much better chance of being paid on time each month if everyone living in the unit meets your financial criteria. You also want to be sure that everyone in the unit meets your screening criteria when it comes to criminal and eviction history. You may think twice before renting to someone with several evictions on their record.
Screening everyone who will be living in the unit also shows consistency. If you are subject to the Fair Housing Act, you'll want to follow the same process for screening all your applicants. If you check one individual's criminal background or verify their employment, you need to screen every individual that way. Everyone living in the unit should meet your screening criteria. If only one applicant qualifies, you should decline the application or consider other safeguards such as a higher deposit.
Problem 4: Not complying with federal and state housing laws
Not knowing the laws that govern landlords could get you into serious legal trouble. You may be subject to fines or other penalties if you violate your local fair housing rules. Some of the legal mistakes made by landlords are easy to make. For instance, pulling a "standard" application form off the internet may not be in compliance with the laws in your state. Even asking well-meaning questions (such as asking a couple if they are married) when you meet face-to-face with an applicant could potentially be considered discrimination.
The Fix
Take the time to get familiarized with the laws that you may be subject to. Certain fair housing laws protect tenants from discrimination on the basis of certain characteristics, such as race, religion, and gender, among others.
As a landlord, you should consult with an attorney if you're unsure of which federal and state regulations you are subject to in your dealings with applicants and tenants. You'll want to be sure you're in compliance with any applicable laws in your area to avoid any potential legal issues. Be sure to check the fair housing rules in your city because these can differ dramatically even within the same state.
While screening applicants, you must make sure that your advertisements, rental application, and tenant selection process do not break the law. Even if you're just making chit chat, you want to be sure the questions you're asking don't violate any fair housing laws. If you've done your research ahead of time, you can tailor your rental agreement and refer to it when you meet with the applicant in person, helping you to avoid asking the wrong kind of questions.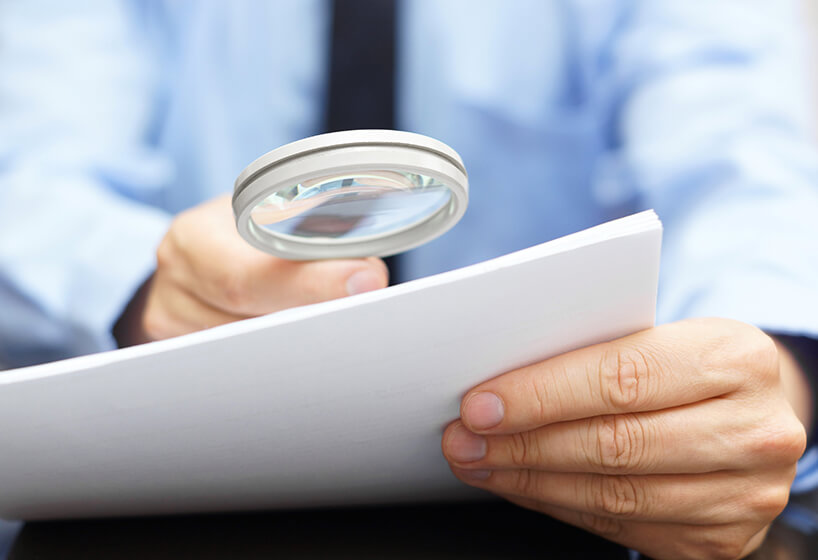 Problem 5: Not checking references and employment history
Just because a prospective tenant looks great on paper doesn't mean they are necessarily risk-free. They could pay their bills on time and pass a criminal check, but like to throw wild parties that lead to property damage. Or perhaps the applicant recently lost their source of income, and that's the reason they are in the market for a new place to live.
The Fix
In addition to pulling credit, criminal, and eviction reports on your applicant, reference checks are a good way to verify an applicant's behavior with past landlords and their track record of paying rent on time. You want to ask the right questions, such as whether there were any circumstances that the applicant paid their rent late, and if there were any complaints or other issues. Asking the landlord whether or not they would rent to them again can give you a very telling answer.
How a person has behaved in the past is a good indicator of how they will behave in the future, especially when it comes to evictions, so screening reports such as eviction and credit reports are important tools. However, you want to be sure that the applicant is currently in a good financial situation. Stable income is an important factor in a reliable tenant. Employment history verification should include a phone call to the employer to confirm employment. You may ask for a recent W-2 or 1099, but that isn't the best approach, as those documents are not necessarily current. So, you'll also want to ask to see current pay stubs.
A pay stub will contain important information:
Applicant name
Monthly income
Current address
Employer name
Year-to-date income
You may also want to request bank records for the previous months, so you can get an idea if they are living paycheck-to-paycheck or have a cushion in case unexpected expenses such as a car repair come up. You can also use bank records to see what day of the month they paid rent, and if they were timely.
The Do's of Tenant Screening
Now that you know what mistakes not to make, here are a few suggestions on how to screen correctly: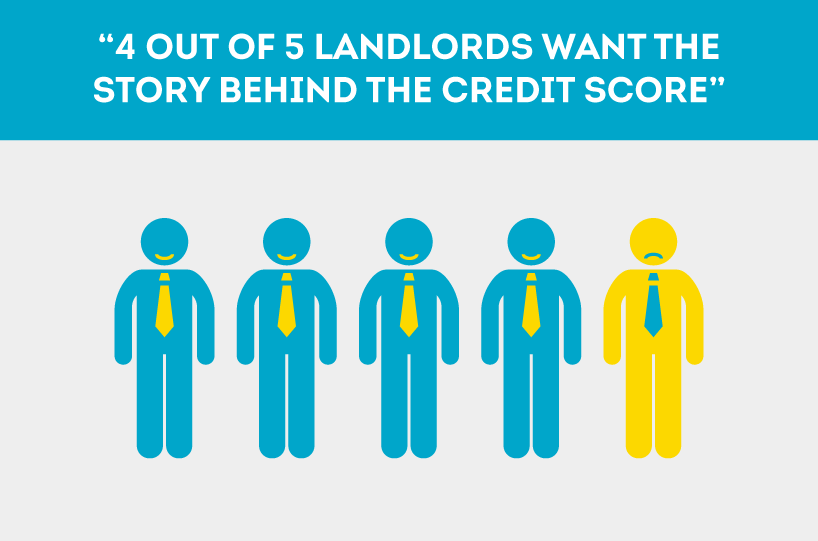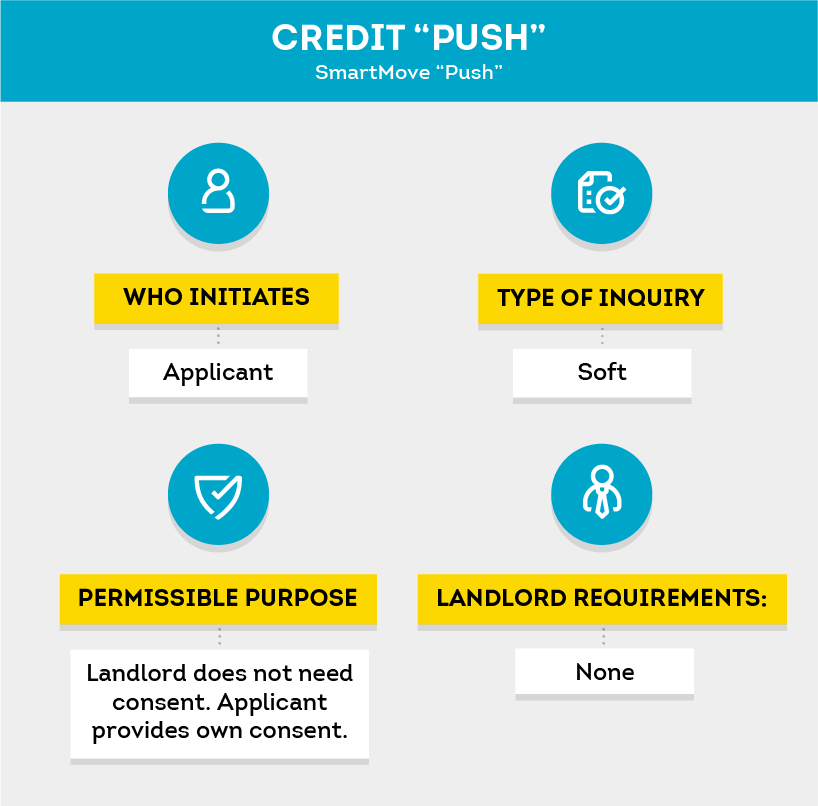 2. Use a tenant screening service that allows an applicant to "push" their credit report to the landlord.
Tenant screening services such as SmartMove allow an applicant to pull their own credit report and "push" it to the landlord. This results in a soft hit on the applicant's credit report that does not negatively impact their credit score. On the other hand, when a landlord "pulls" an applicant's credit report, it may result in a hard hit that can potentially have a small impact on their credit. Using a credit "push" tenant screening service will not result in additional hard inquiries on the applicant's report.
3. Consider payment flexibility when selecting a tenant screening service.
Some landlords prefer to pay for the screening, while others prefer to have the renter pay. SmartMove offers both options, providing maximum flexibility. You can choose to pay for the service or pass along the fee to the applicant.
Conclusion
By being aware of common tenant screening mistakes and how to avoid them, you're in a better position to gather the information you need to make an informed leasing decision. Having a more complete picture of your applicant's background can help you identify who is a good fit for your rental property.
With credit, criminal, and eviction reports from TransUnion SmartMove, you can access comprehensive and trustworthy tenant screening information. SmartMove utilizes advanced filters and industry best practices to provide superior coverage. Their tenant background check searches millions of criminal records, millions of eviction records, and millions of credit histories.
SmartMove reports are regulated by the Fair Credit Reporting Act, ensuring that the reports you receive are in compliance with the law.
By choosing SmartMove's quick and reliable tenant screening service, you've already eliminated two of the top tenant screening mistakes and are well on your way to implementing a more effective screening policy.
Additional Disclosure:
Remember that this material is intended to provide you with helpful information and is not to be relied upon to make decisions, nor is this material intended to be or construed as legal advice. You are encouraged to consult your legal counsel for advice on your specific business operations and responsibilities under applicable law. Trademarks used in this material are the property of their respective owners and no affiliation or endorsement is implied.