Disclosure:
Remember that this material is intended to provide you with helpful information and is not to be relied upon to make decisions, nor is this material intended to be or construed as legal advice. You are encouraged to consult your legal counsel for advice on your specific business operations and responsibilities under applicable law. Trademarks used in this material are the property of their respective owners and no affiliation or endorsement is implied.
From having a passive income to property appreciation, there are many benefits to owning rental property. Whether it's the financial opportunity that drew you in, or simply the pride of ownership, becoming a landlord can be a rewarding and financially successful venture. However, as with all real estate investments, there are also some risks involved.
Listed below are some of the top risks of investing in rental property, and what you can do to overcome them.
1. Investing in an Undesirable Rental Property
This may come as a surprise, but not all rental properties are created the same. A rental property that is not located in a good rental market may have trouble attracting good tenants. This may mean a loss of income due to periods of extended vacancy or extra costs associated with tenants (non-payment of rent, damage to property, etc.).
If your actual expenses (which can add up quickly) exceed the income on the property, you will end up losing money. The mortgage is likely your largest obligation, but there are taxes, upkeep, and other cost considerations to keep in mind. Not calculating cash flows correctly before making a purchase could mean that you're struggling to make a profit or break even each month.
How to minimize this risk
Location can often impact your quality of tenant, and therefore, your revenue. Do your research ahead of time so you know the best markets to invest in for rental properties. Enlist the help of a real estate agent who has experience in this area to help you choose a property. Look for factors that are important to tenants, such as safety, parking, and walkability, and check the rent prices of similar properties in the same neighborhood.
Before you buy, be sure to project a detailed cash flow ahead of making your purchase so you have a better idea what your expenses and profit will be. The mortgage is likely going to be your largest obligation, but there are other costs to keep in mind. Try to obtain good information about the costs associated with the property, so you can make a detailed assessment. If the numbers don't work on paper, don't purchase the property.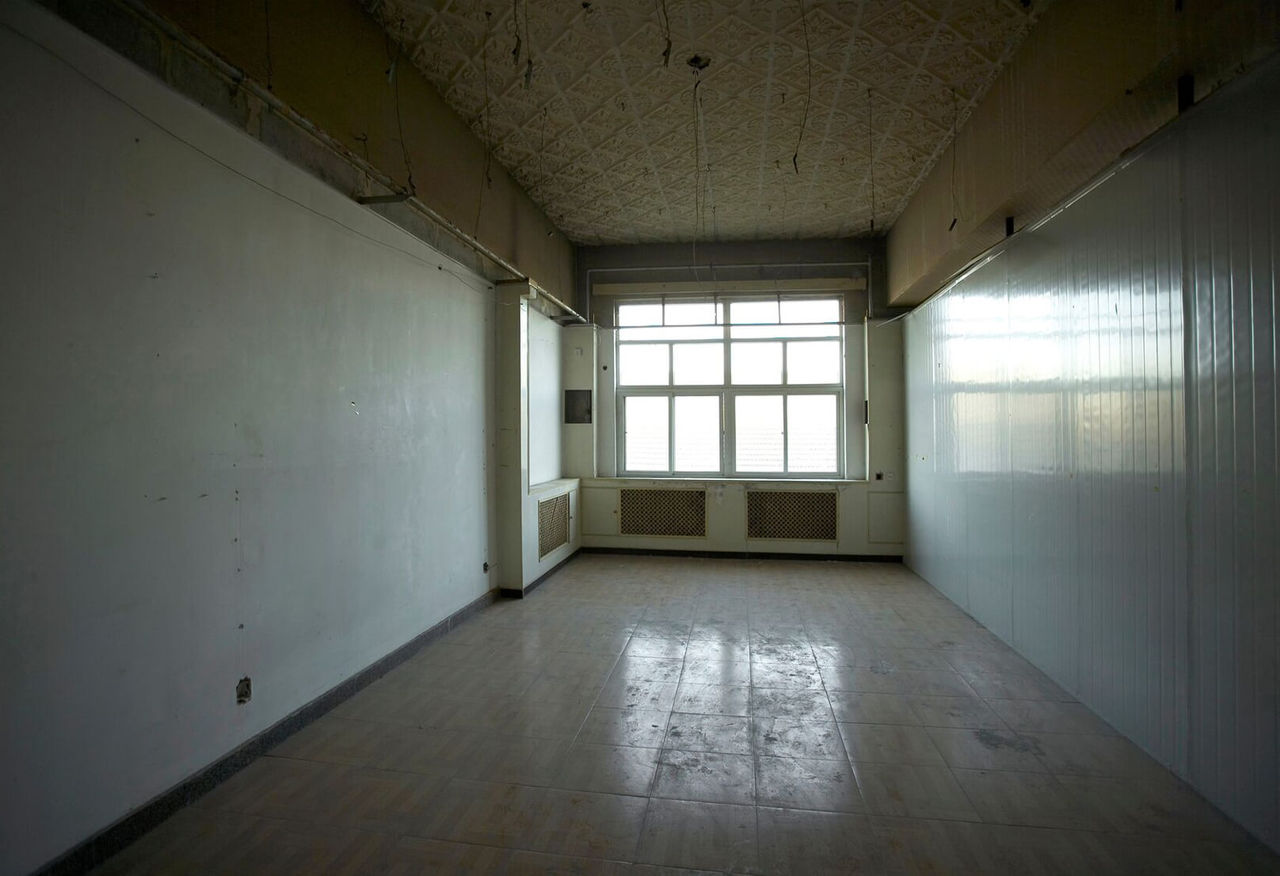 2. Extended Vacancy Periods
An extended period of property vacancy is a serious risk for any landlord, and it could happen often and quickly if you aren't careful. It can be one of the most costly issues that come up with a rental property, with expenses that include lost rental income (often forcing the landlord to look for other ways to cover the mortgage payment), turnover-induced repairs, advertising costs, utilities, HOA fees, etc. The longer a property is vacant, the more the costs add up.
Properties may have an extended vacancy due to a difficult economic environment, setting the rent price too high, being located in an undesirable area, poor property condition, and poor advertising, among other reasons.
How to minimize this risk
There are several things you can do to minimize rental property vacancies. When selecting a property for purchase, keep in mind the market conditions of the area you're considering. Be wary of areas with vacancy rates that are significantly higher than the national average (7.4%). If owners with similar properties are offering "one month free rent" or other lease signing incentives, this could indicate heavy competition or a soft rental market, meaning you'll want to think twice. Again, you'll want to look for factors that are important to tenants, such as close proximity to major employers, walkability to grocery stores, schools, and parks, and a safe neighborhood.
Set the right rent price so you aren't charging too much for the neighborhood but are still making a profit. Check the market rate for rent in your area by checking with property managers who handle similar properties, asking real estate agents, and looking at rental advertisements.
Make sure your rental advertisements are appealing so you attract a larger pool of applicants. Some landlords like to maintain a waiting list of prospective tenants so that when there is a vacancy, the landlord can quickly move someone in quickly.
A thorough tenant screening process plays an important part in avoiding sudden vacancies and high turnover. If you use TransUnion SmartMove online screening, you will be provided with a ResidentScore, which is specifically built to look at the outcome of a lease using the powerful data and analytics of TransUnion. By looking at a ResidentScore in combination with a full SmartMove tenant screening package, you can get an in-depth look at an applicant's background. TransUnion studies show that the end result is a higher quality tenant with an average increased tenure of nine months.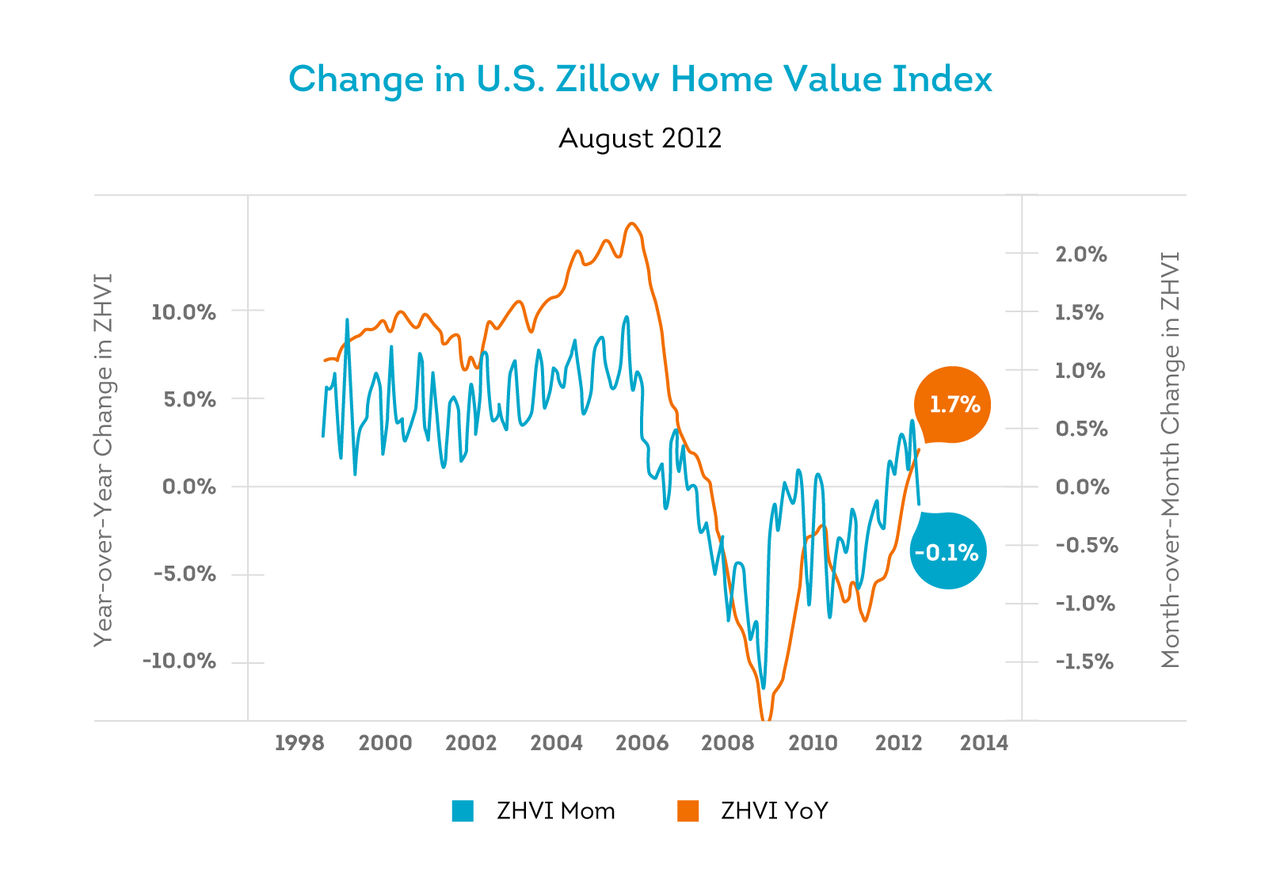 3. Economic Downturn
An economic downturn is a risk that can be difficult to predict. Take for example the 2009 recession, where the housing market dropped significantly (see above) and left many people underwater on their mortgages. The effect was compounded for many people in this situation who also owned rental properties.
Even if you have a good reliable tenant, an economic downturn could mean they lose their job and are unable to make their rent payments. This may leave you with the difficult decision of having to evict your tenant. Additionally, if you can't find tenants who can pay the rent during a downturn you may be stuck lowering the rent payments – which could bring your income level below the expense level of the property and leave you with a negative cash flow.
If you decide to sell the property because you can't make a monthly profit, you may find you have to sell for less than you paid for it.
How to minimize this risk
While you can't prevent an economic downturn, there are things you can do to minimize the financial impact. Having more equity in your property (e.g. bigger down payment) means your monthly mortgage payments are smaller. This gives you a greater chance of your rent payments covering the mortgage, even if you are forced to lower the monthly rent due to a poor economy.
If you own multiple rental properties, you might consider spreading out their locations so an economic downturn in one area won't necessarily impact all of your rentals. Diversifying into other types of investments (in addition to owning rental property) can also provide protection. Finally, having alternate income sources or cash reserves can help keep you afloat during tough economic times.
4. Unexpected Maintenance
Maintenance on a rental property is inevitable. Larger maintenance issues can have costs into the tens of thousands of dollars. Insurance may cover some unexpected costs, but don't assume every big item will be covered. Even small maintenance items can add up over time if you haven't adequately budgeted for it in your monthly cash flow calculations.
You also have to account for any damage that may be caused by the tenant. Normal wear and tear is to be expected on a rental property, but you also have to prepare for the possibility that your tenant will cause more damage than their security deposit covers.
How to minimize this risk
A good industry standard to follow when investing in rental property is to purchase properties that are less than 15 years old, and ideally less than 10 years old. If you already own a property that is older than 15 years, you can still mitigate your risk by staying on top of maintenance, and performing inspections to stay up to date on the condition of the property. It's also a good idea to put a portion of each rent payment aside into a reserve fund to help cover any unexpected maintenance issues that come up. That way, you have money readily available when and if you need it.
Be sure to fix issues quickly so they don't turn into bigger problems down the road. For example, ignoring a water leak could turn into serious water damage expenses later. Certain maintenance items, such as clogged sinks and toilets, can be considered responsible by the tenant. Clarifying these items ahead of time (and making them part of the lease) can save you from misunderstandings and added expenses down the road.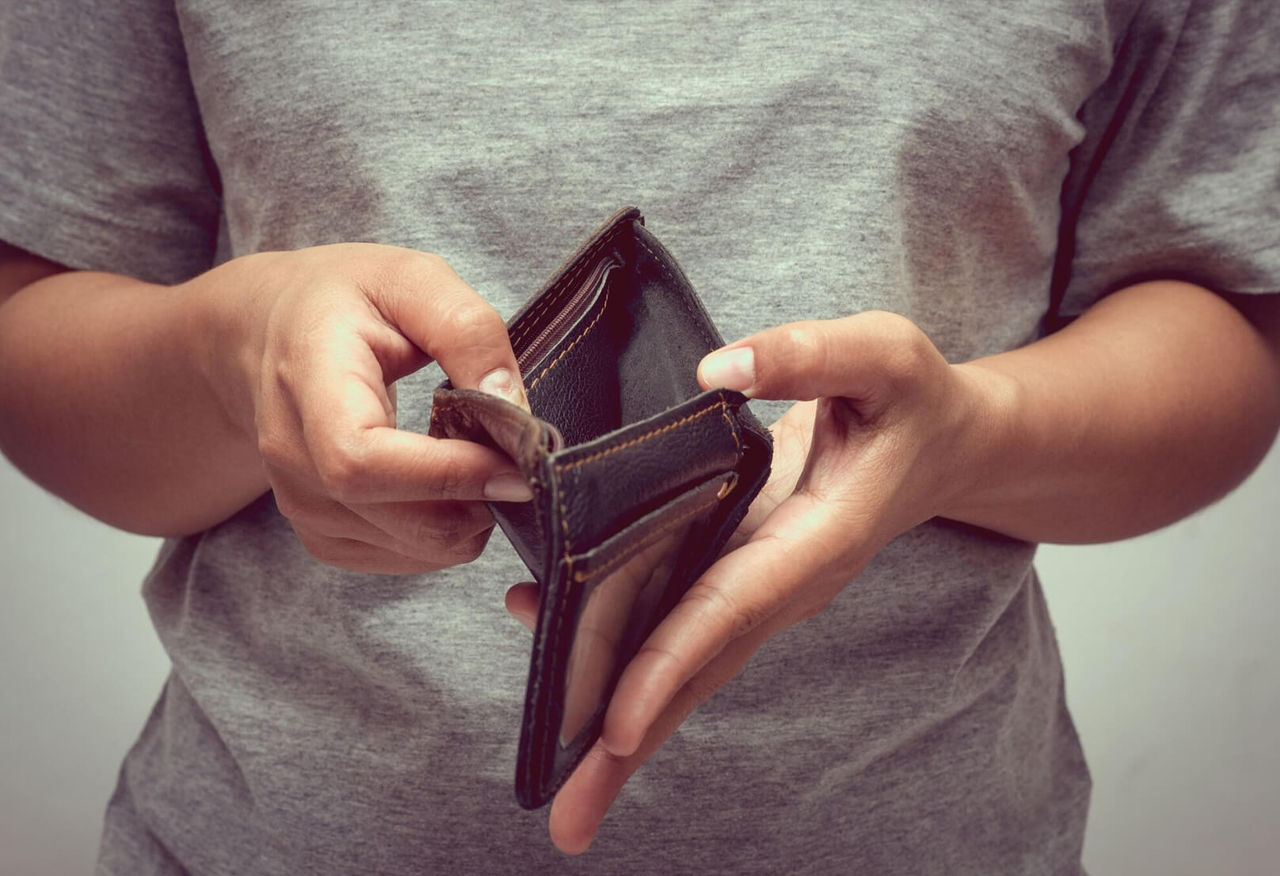 5. Delinquent Tenants
Getting a tenant who cannot pay reliably is one of the biggest risks of owning rental property. Tenants who are chronic late payers can be a constant source of stress. Tracking down rent payments takes time and effort, and may cause your mortgage payments to be late, putting you in financial hot water. You may have a tenant who damages the property, requiring you to shell out good money to fix the place up again.
A tenant who doesn't pay is a big risk due to the costly process of evicting them, in addition to finding a new tenant which is a process that is both expensive and time-consuming. TransUnion SmartMove data based on customer experiences found that total eviction-related expenses for property managers averaged $3,500 and can reach as high as $10,000. Expenses associated with an eviction extend farther than the cost of the eviction itself. They also include other related expenses that you may not have factored in including:
Court costs
Legal fees
Unit turnover costs
Possible property cleanup & repair costs
Lost rent (2-3 months)
There are also non-monetary costs to take into consideration, such as the strain and stress of an ongoing legal battle.
How to minimize this
There are several steps you can take to reduce renter payment problems such as sending rent reminders, charging late fees, and keeping detailed payment records. Often the best way to avoid renter payment problems altogether is through tenant screening services,which can help you get an ideal tenant into your rental property. To better ensure that your prospective tenants are willing and able to pay rent on time and respect your property, you need to run a credit, criminal, and eviction check. Tenant screening gives you a more complete picture of your applicant's background and their likelihood to pay on time. You'll be able to answer questions like:
Does this applicant have any prior evictions?
Do they have a relevant criminal history?
Do they carry a large amount of debt?
Do they have a track record of paying bills on-time?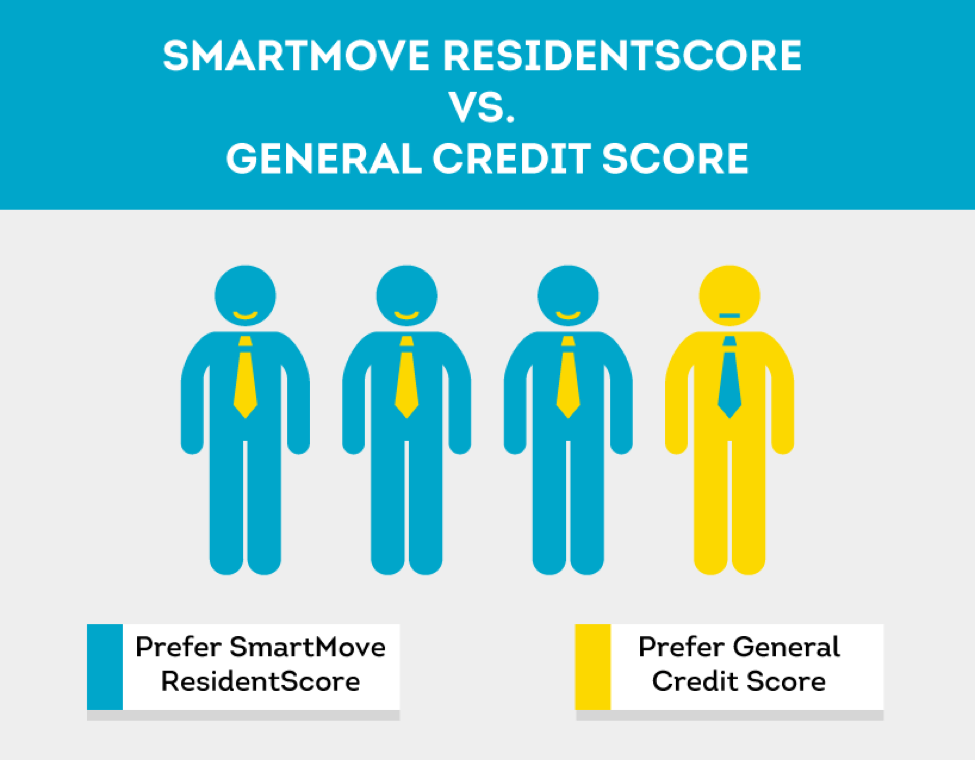 When you screen with SmartMove, you'll also receive a ResidentScore which predicts the likelihood of an eviction 8%* more often than a typical credit score. Unlike a typical credit score, ResidentScore was built specifically to predict the outcome of a lease, and is preferred to a typical credit score by three out of every four** screeners.
Conclusion
Being a rental property owner has the potential to be a very profitable venture when you're aware of the risks and how to mitigate them. While some of the risks associated with owning rental property are out of your control, many of the risks can be successfully mitigated with preventative measures like a thorough tenant screening process, regular property maintenance, and market research before buying a property and setting rent prices. Some simple planning and research upfront can save you money and headaches down the road.
*In the bottom 20% score range where risk is greatest.
**2016 SmartMove user survey.
Additional Disclosure:
Remember that this material is intended to provide you with helpful information and is not to be relied upon to make decisions, nor is this material intended to be or construed as legal advice. You are encouraged to consult your legal counsel for advice on your specific business operations and responsibilities under applicable law. Trademarks used in this material are the property of their respective owners and no affiliation or endorsement is implied.