Disclosure:
This content, except as otherwise indicated or stated on this site, is the property of TransUnion Rental Screening Solutions, Inc. This content is for educational purposes and for convenience only. Trademarks used are the property of their respective owners, and no endorsement or affiliation is implied. The information presented in this content is "as is" without warranties of any kind, and specifically is not represented to be complete and does not constitute legal advice, and is subject to change without notice. You are encouraged to check these terms from time to time for changes, and by accessing this site you agree to these terms and all terms listed. Laws and regulations may vary by state and locality. Consult your own counsel if you have legal questions related to your rental property practices and processes.
As a landlord, you want to protect your investment, but you don't want your rental unit to remain vacant for a long period of time, which damages your profit potential. While you might be tempted to rent the property quickly without regard for tenant quality, renting your unit to unqualified tenants may cause costly, time-consuming problems down the road. For example, if you end up with a tenant who fails to pay rent, you may end up having to evict them and start at square one again. According to a TransUnion survey, evicting a tenant may take up to 3-4 weeks, and costs an average of $3,500.
Learning how to find good tenants can be stressful, particularly for landlords with little experience or new to renting out their property. In a 2014 SmartMove user survey, property owners expressed some clear concerns about bringing on new tenants, the top concern being payment problems.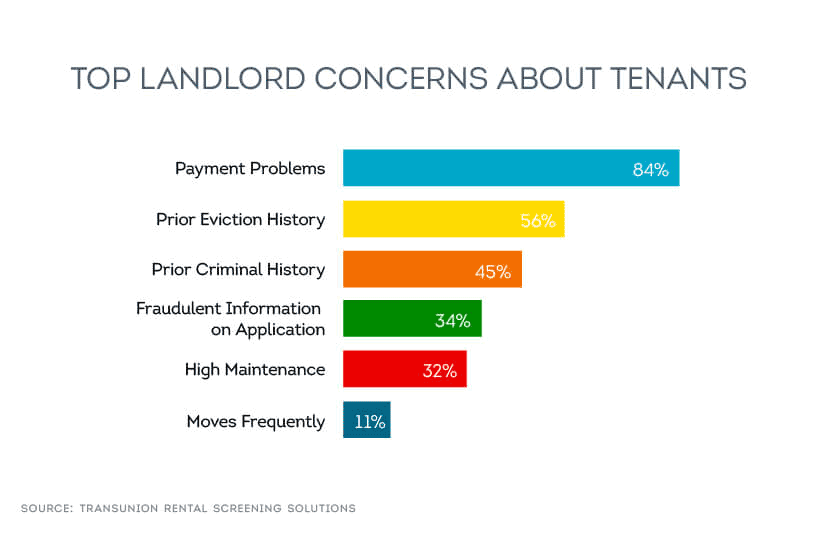 Fortunately, there are ways to minimize dealing with a risky tenant before you even start advertising your rental property. We'd like to share some tips on how to find a good tenant early on in the tenant life cycle. The following are some of the important things to remember for the best possible outcome when finding a good tenant for your rental property.
What is a good tenant?

Selecting a tenant is a business decision; you should prioritize a good tenant based on objective facts versus subjective opinions. When learning how to find good tenants, keep an eye out for these qualities in applicants:
Healthy track record of on time payments
Positive credit report
Ability to cover potential property damage with an upfront security deposit
Good references from past landlords
Polite and respectful to neighbors
No prior history of eviction
No criminal record of lewd or dangerous behavior
With the above criteria in mind, here are five steps a landlord should consider in order to find a good tenant to fill a vacant property.
1.Prepare and do your research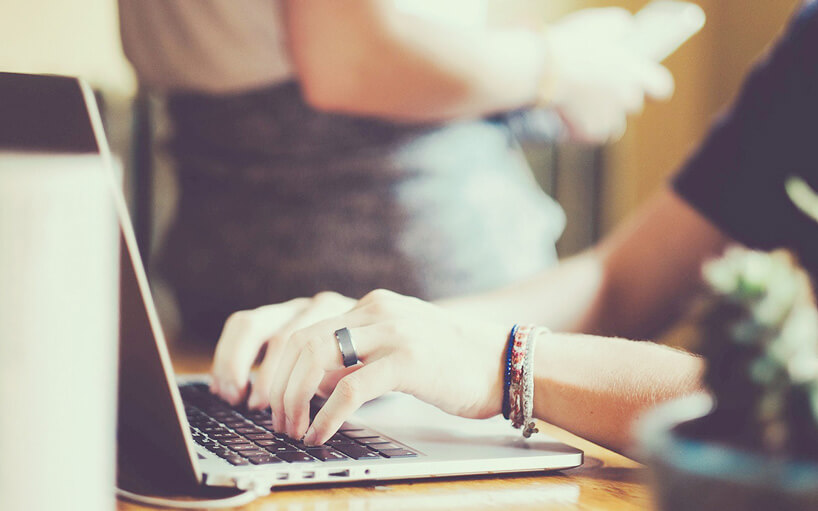 First things first, you should do your research. Because many jurisdictions regulate advertisement and the tenant selection process, it is important to familiarize yourself with federal, state and local housing and tenancy laws that may apply to you. This information is available on the U.S. Department of Housing and Urban Development website. Also another good source to refer to might be your local attorney bar association.
Finding good tenants starts with having a great property. If the property is in good condition, you may have an easier time attracting a more qualified tenant. Keeping your rental property in good shape can also help to set the standards for the condition in which a tenant is expected to leave the property post tenancy. Additionally, when you keep your property in good repair, it can signal to the tenant to respect the property as well.
However, you should consider the neighborhood income level in the area of your rental property. If you over-improve your investment property with the idea of charging a higher rent, you might have a difficult time finding the right tenant. To help avoid long term vacancy, make sure your rental property meets the fair market standard for the location and what the property has to offer. Ultimately, keeping a tidy curbside view, tending to maintenance issues promptly, and replacing aged cosmetics and fixtures can be just as effective as making larger improvements.
Step #1
Research relevant local, state, and federal housing laws to cross-check regulations to ensure that you are compliant.
Without breaking the bank, do what you can to improve the condition of your property sensibly which could mean large scale upgrades or simple improvements such as planting flowers, painting interior, and cleaning windows.
Determine fair market rent to maximize your profit potential as well as attract suitable applicants.
2. Advertise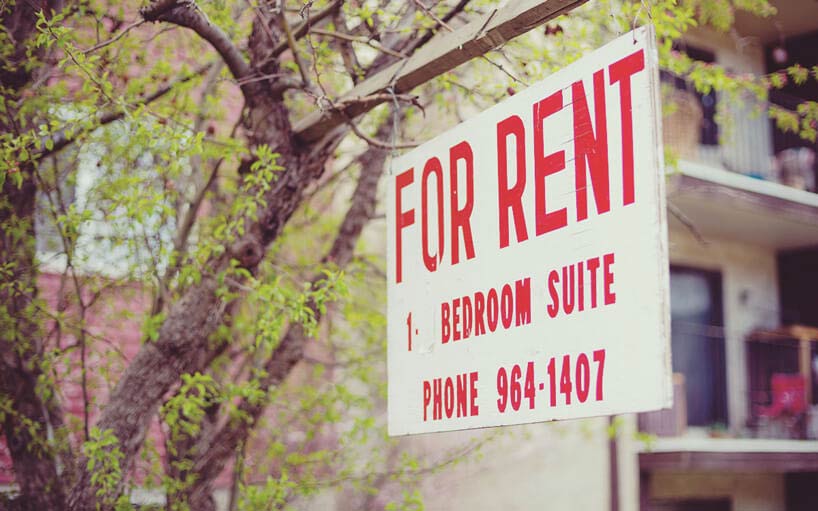 Now that you've polished the property and conducted fair market rent research, you're ready to start advertising. These days, it's best to skip the expensive flyers and stick to online options. Online advertising is now the industry standard thanks to its ability to reach many potential renters, relatively low cost and popularity of online rental housing sites with renters. There are a variety of websites to list your rental property on and some of them will send your ad out to other sites as well for more publicity.
Craigslist is a popular and free option for advertising your rental - just be sure to keep your ad current and attractive, as it could quickly become lost in the sea of other property advertisements.
Radpad is also a great alternative that has quickly gained popularity with renters thanks to its easy-to-use mobile interface.
Trulia offers a mobile application so that landlords can easily access their rental property listing to make edits, add images, and connect with interested renters.
You might also consider creating a virtual video tour , which can be copied into the body of your advertisement. Make sure to point out both the positive and negative aspects to the property, so you don't waste your time or that of prospective tenants by showing them a property that isn't right for their needs -- e.g. no dedicated parking space, no in unit washer and dryer, or maybe you don't accept pets. The more transparent you are with potential tenants, the more qualified pool of applications you might receive.
An older, but tried and true, method of sourcing reliable tenants is asking your friends, family, and former tenants if they have friends who are looking to rent. You could even offer a finder's fee to sweeten the deal and increase the likelihood that they will help you find replacement or additional tenants. You may also want to consider keeping an active waiting list for your properties. This way, you won't be tempted to rush into accepting a less-than-stellar applicant simply because the property is vacant and you want to fill it fast.
Step #2
Advertise your property online and keep your listing current
Create a virtual tour to showcase your property and its amenities
Ask your family and friends for good tenant references
3. Set expectations upfront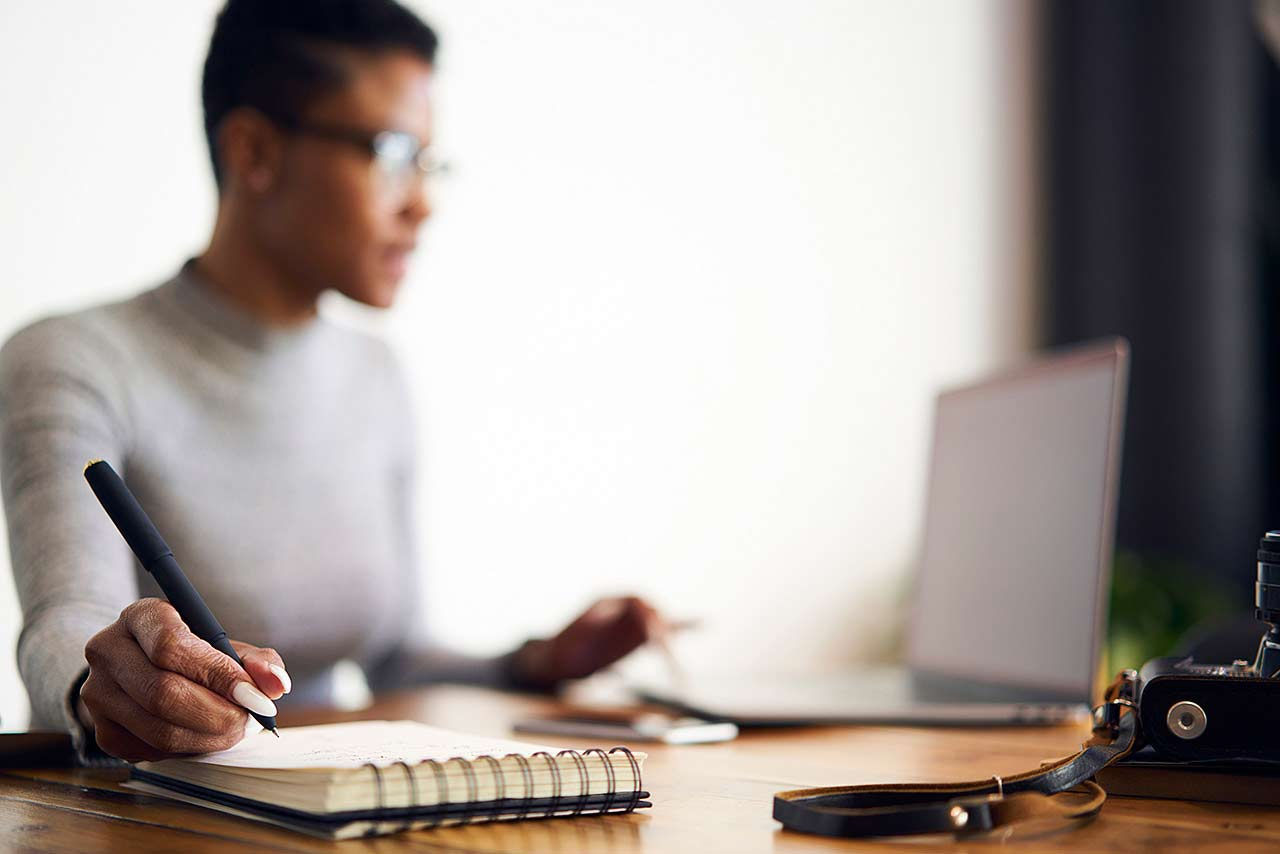 A well-placed advertisement with a great description, clear photos and video could generate a multitude of responses. And, it is possible that many of those eager renters won't meet your criteria. You'll want to organize renter queries so that you can easily identify those who are the most qualified as quickly as possible. In an effective way to reduce the number of unqualified queries is to too state your expectations upfront and in the rental listing.
Examples of tenant expectations could include:
The tenant will occupy the rental for a certain period of time
The tenant will not smoke in the unit
The tenant cannot have pets during their lease agreement term
Your first contact with the applicant typically takes place by email or over the phone and is your initial chance to gather some basic information about them, such as:
Names of those who will occupy the rental
All occupants contact information
Reason for moving,
Occupancy date
Number of pets, if any
Smoker status
Learning the basic information about your applicant early in the tenant seeking process may help you to separate applicants who aren't a good fit from those who are a fit. This is also an opportunity to let them ask questions to determine if your rental property meets what they're looking for, which is equally as important.
Once you've established a short list of possible candidates based on your initial evaluations, you'll be ready to have them fill out an application and begin the tenant screening process.
Step #3
Include rational tenant qualifications within the property listing
Use the initial contact to gather information on the applicant and set expectations upfront
Narrow down the list of potential tenants using pre-established criteria
4. Conduct a comprehensive tenant screening with credit, criminal, and eviction reports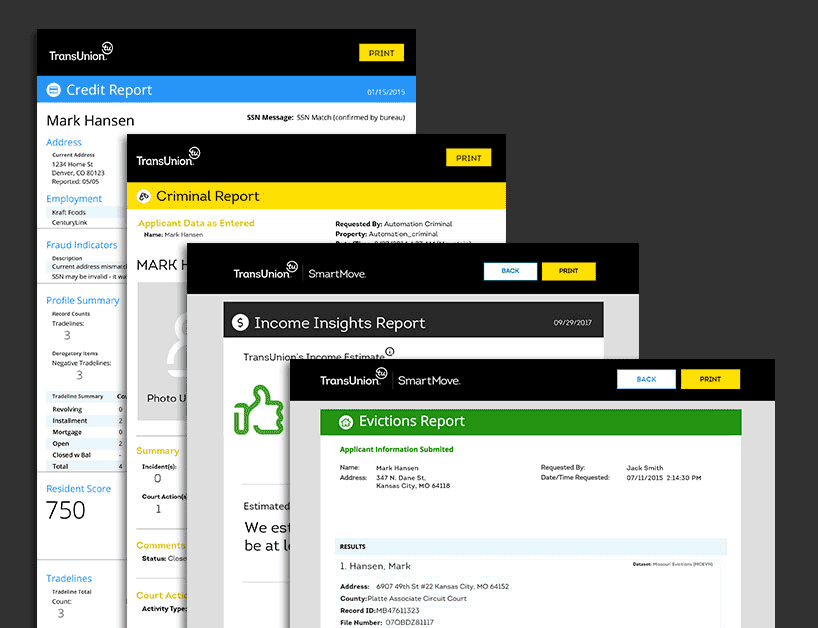 A full tenant screening is one of the most crucial steps when learning how to find a good tenant. While it could be tempting to just do a quick name lookup on Google or search on social media to uncover applicant behavior, it likely will not give you the kinds of data to make an informed tenant decision. Checking their credit, criminal, and eviction history can help give you a well-rounded view of who they are. Plus using SmartMove's Income Insights report, which helps determine if further income verification is recommended, and you'll get a better view about their ability to pay rent on time. With all of these reports, the landlord is gathering crucial information that tells what risks might be associated with the tenant.
To help you pick great tenant with more confidence, TransUnion SmartMove offers the following comprehensive reports:
In addition to reviewing tenant screening reports, it is a good idea to conduct a landlord reference check. A brief conversation with a previous landlord can help to confirm information on the reports and inquire about things that the reports don't show, such as:
Did the tenant respect you and the neighbors?
Did you receive any noise complaints about this tenant?
Did the tenant leave your property in good condition?
With facts gathered from TransUnion reports and information gained from a landlord reference check, it is more likely that you will be able to make a more confident tenant decision.
Step #4
Review a tenant credit report to evaluate the applicant's level of creditworthiness
Perform a thorough criminal background check (federal, state – including Washington D.C., and county)
Analyze rental history with an eviction report
Identify eviction risk 15% better than a generic credit score with ResidentScore, which is designed specifically for the rental industry
In a SmartMove survey of rental property owners, it was clear there were some real pain points about tenant screening process.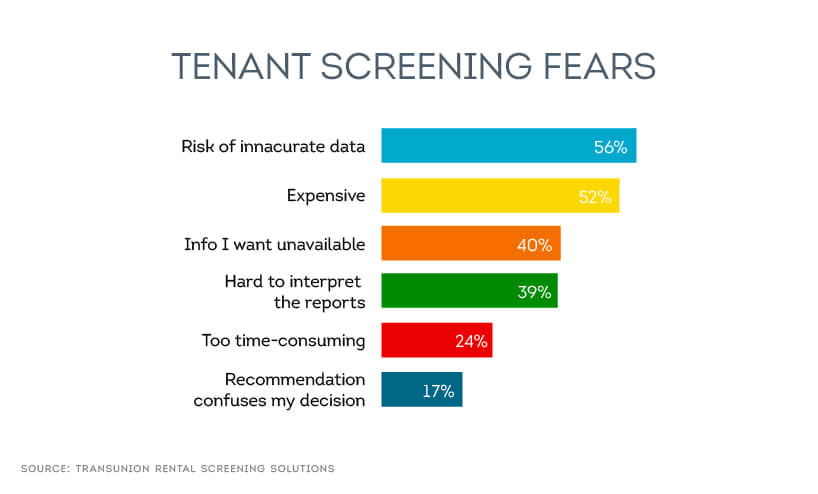 SmartMove was designed to help solve the pain points listed above. It combines the powerful data and analytics of TransUnion to provide rental property owners with a quick and reliable tenant screening service. You get all the information you need to make a more informed screening decisions in a matter of minutes. With SmartMove, an applicant's personal identifying information is provided directly to a nationwide consumer reporting agency in a secure, online environment. That means less paperwork for you, the landlord and more security for the tenant. Plus, the landlord can use SmartMove to verify the applicant's identity, so you'll know the reports you receive are the correct ones.
By running a thorough tenant screening check on a tenant, landlords can potentially avert a costly eviction, which can average $3,500 in costs down the road. While some landlords are comfortable just reviewing a credit report for tenant screening, a more comprehensive tenant screening check can help landlords better understand the risks that may be associated with a potential renter. This means reviewing not only an applicant's credit report, but also obtaining an eviction history, Income Insights, and criminal report.
Exclusive to SmartMove is ResidentScore, which is our proprietary credit scoring model designed for the rental industry. Instead of using a generic credit score, TransUnion analyzed over 2 million rental outcomes and built a credit model that is designed call risk specifically for the landlord use case.
According to TransUnion research, ResidentScore predicts eviction 15% more often in comparison to a typical credit score in the bottom 20% score range where risk is greatest. With that in mind, it's important to note that TransUnion research shows that prior eviction history is more likely to lead to future evictions. A recent TransUnion analysis found that a tenant's history of prior evictions and rental-related collections records is highly predictive of the likelihood of future behavior. Also, evicted residents have nearly three times as many prior evictions and rental-related collection records as non-evicted residents. Because those with a prior eviction history are more likely to be evicted again, we encourage landlords to pull an eviction report every time they screen.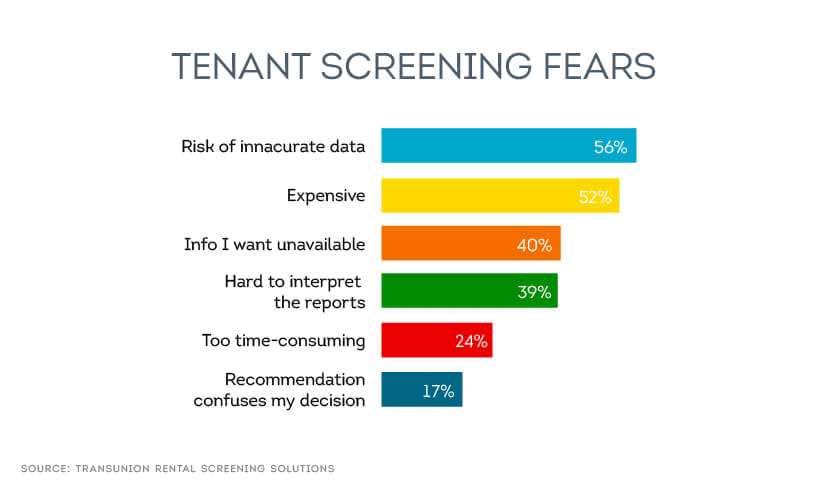 The biggest landlord pain point, based on our surveys, is non-payment of rent. While a credit report is a great measure of a prospective renter's financial history, it is important to verify employment and income. The landlord needs to be confident that the prospective tenant has the means to pay the rent. To that end, running an Income Insights report can determine if the potential renter's self-reported income needs further verification by analyzing the applicant's credit behavior and other factors. This can save landlord time and effort having to manually verify income as well as reduce risk. If the report recommends further income verification, then the landlord should consider collecting a W2 or paystub from the renter and calling their place of business to verify employment before making a leasing decision. Keep in mind, the industry standard for renter income is three times income to rent.
Remember, selecting a new tenant is a business decision and it's important to keep your emotions out of your selection. An easy way to do this is to consider the data you receive from the SmartMove tenant screening reports. By remaining objective and keeping your criteria the same for all applicants, you're less likely to make an emotional decision that you may regret later.
Step 5: Maintain mutual respect to retain good tenants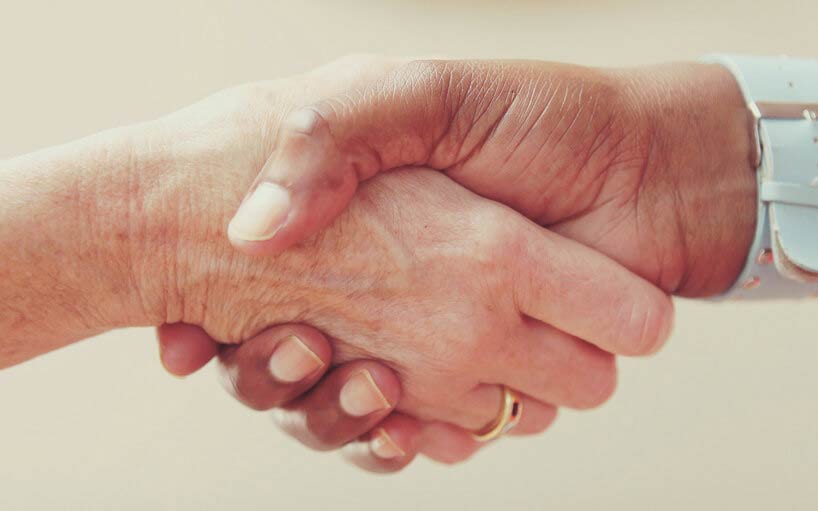 Once you find a good tenant, a mutually respectful relationship will help to ensure the longest possible stay. Just as you expect them to pay their rent on time and keep the property in good shape, they expect you to keep up to date with maintenance and repairs. A lease agreement that outlines all of your policies (number of persons in the rental, payment due date, late fees, pets, smoking regulations, renter's insurance requirements, etc.) can help to prevent confusion and miscommunication down the line.
Step #5
Outline any and all provisions to the rental agreement in the lease agreement
Conduct a thorough tenant screening that includes a credit, background and criminal, eviction, Income Insights, and ResidentScore report
Fulfill your landlord obligations by maintaining the property and following through on repair requests
Conclusion
In the end, the tenant screening process is one of the most crucial ways you can protect your investment property and find good tenants. With objective tenant screening information and a consistent process, landlords can find reliable and profitable tenants to occupy their rental property. This enables you to keep your property occupied and maintain a steady rental income.
TransUnion SmartMove offers landlords great reports, great convenience, and in result, great tenants. As mentioned above, with SmartMove landlords receive a credit, criminal, eviction history, Income Insights report to help them make a more informed leasing decision and identify great tenants more quickly. Reports are delivered to your inbox in a matter of minutes so that you can make a more confident leasing decision fast.
Ready to get started? Screen your rental applicants with SmartMove today.
*Based on 2015 TransUnion research
Additional Disclosure:
Remember that this material is intended to provide you with helpful information and is not to be relied upon to make decisions, nor is this material intended to be or construed as legal advice. You are encouraged to consult your legal counsel for advice on your specific business operations and responsibilities under applicable law. Trademarks used in this material are the property of their respective owners and no affiliation or endorsement is implied.