Knowing how to crunch the numbers on a rental property can mean the difference between making a successful investment or being burdened with a money pit. Even though the rental market has its ups and downs, you can better predict your chances at success by learning how to calculate your potential return on investment (ROI).
If you're evaluating a rental property for purchase, calculating the numbers on paper (or with a rental property calculator) can help you be more realistic about the true costs of buying and owning a rental.
Below we discuss:
How to calculate estimated ROI on your rental properties
What is a good ROI in order for a rental property to be successful
Other important things to keep in mind when calculating rental income
How to calculate potential ROI for rental properties
Initial Investment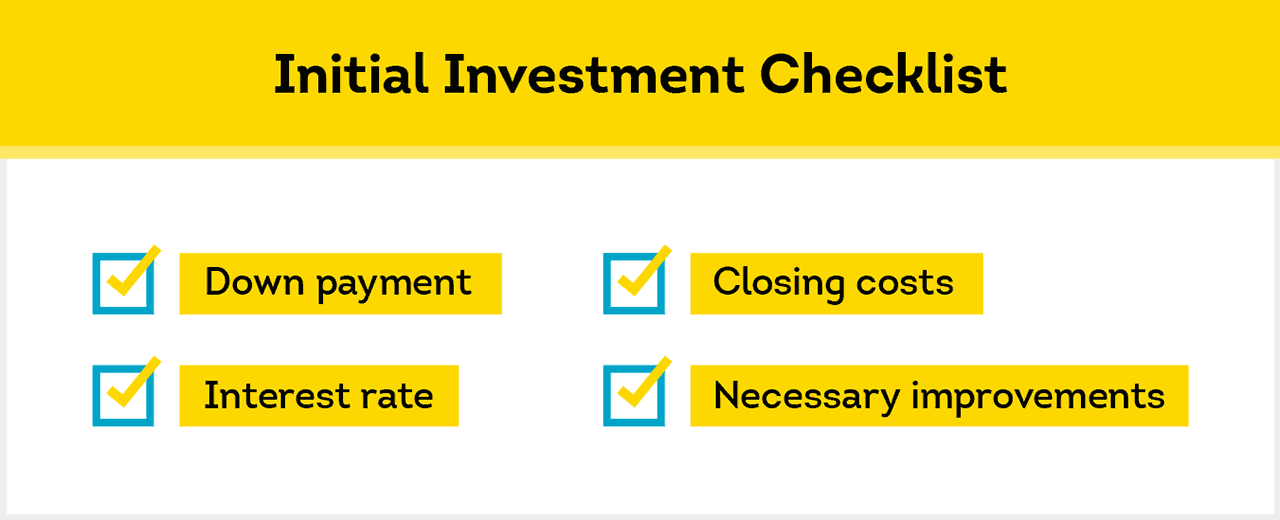 When calculating your estimated ROI, you should consider your upfront expenses as well as recurring expenses. Your initial investment would likely include a down payment, interest rate, closing costs, and necessary improvements to get the rental move-in ready.
Expenses
To help determine whether being a landlord is going to be profitable for you, you'll need to calculate your cash flow by weighing your upfront costs and ongoing expenses against your projected rental income. Rental properties have ongoing expenses such as a mortgage payment, homeowners association fees (HOA), taxes and property maintenance. With regard to taxes, be sure to understand the tax deductions that you might receive as a landlord.
It can be tempting to minimize the costs associated with a potential property, but vacancies and repairs happen despite your diligent efforts. For vacancies, a conservative estimate would be 10 percent of the monthly rent towards vacancy expenses such as lost rent and marketing. Repair expenses depend on the condition of the property, from 5 percent for a recently rehabbed unit up to 25 percent of the monthly rent for older properties.
Do your due diligence and always verify the numbers an agent or seller gives you. Finding out actual expenses to calculate rental income can involve some legwork (calling the HOA, getting a quote from an insurance provider), but you can't start to accurately calculate the ROI on a property if you don't have realistic figures.
Market rents
Rather than setting your rent based on your own expenses, you should research to find out what similar properties in the area are renting for and calculate your rent accordingly. You'll also want to take supply and demand into consideration when determining fair market rent. If the demand is high, you may be able to set a higher rent. If the property is already rented, you will have a good idea of the annual rent you can expect. Otherwise, you can use market rents to estimate this figure.
Once you have an estimate of what your annual income would be, you can deduct the property's annual expenses to calculate the estimated ROI. This can be done on paper, with an Excel spreadsheet, or a rental income calculator.
The Frugal Vagabond has a property evaluation spreadsheet available to download and edit or check out HomeUnion's four-step guide to calculating return on investment for your rental property below.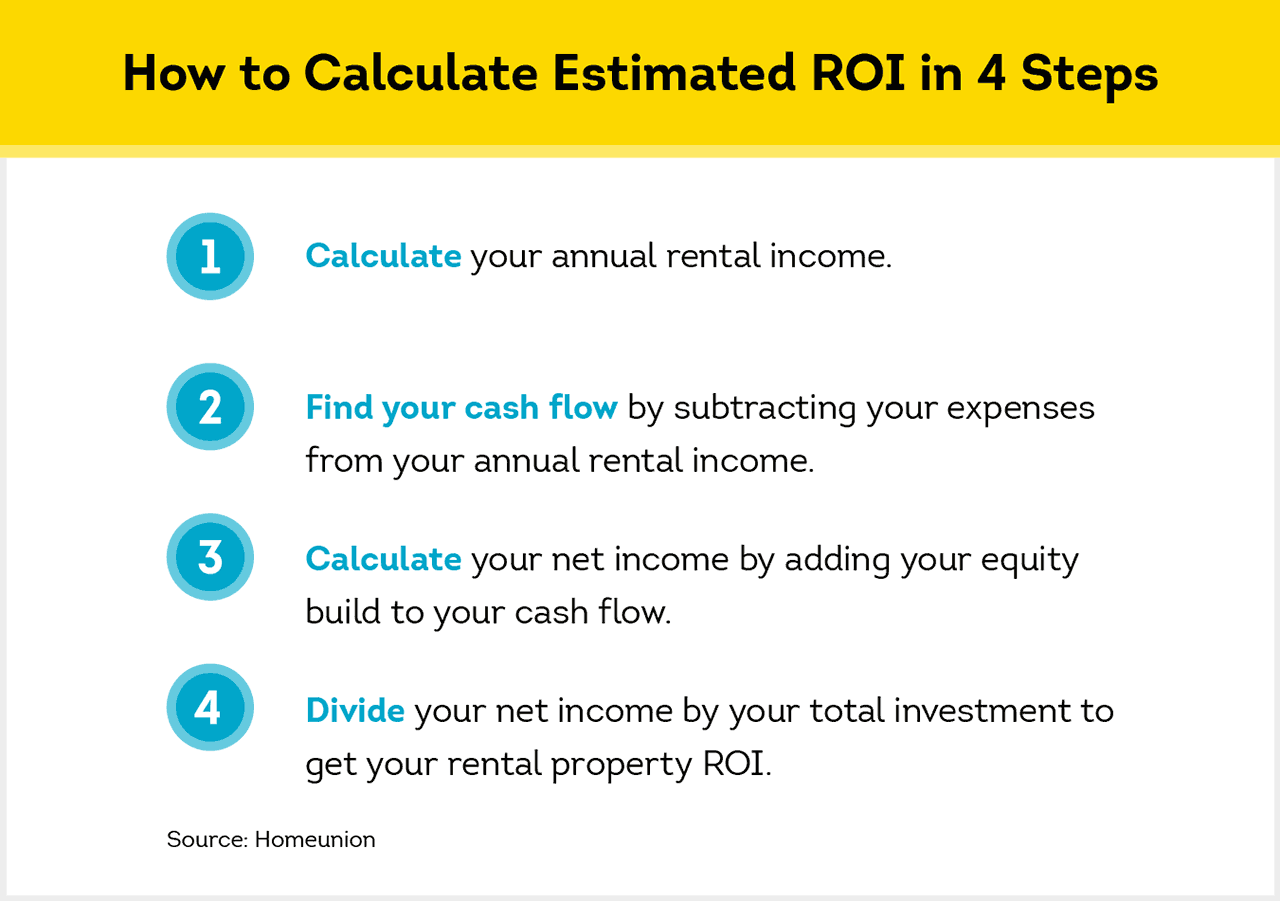 What is a good ROI for a rental property
Once you divide the net annual income by the initial investment and express the result as a percentage, you can start to determine whether or not you have found a good deal. According to Nolo, returns between 4-10 percent are reasonable for rental properties.
A rental ROI of under 4 percent is not typically worth the investment (unless there are factors beyond the numbers that make it worth your consideration), and an ROI of over 10 percent is considered by many to be a good deal. Using realistic and conservative numbers in your calculation will give you a more reasonable view of your ROI.
Be aware that lower-end properties, which often look more promising on paper than mid-range and higher-end properties, can have more frequent tenant turnovers and higher repair costs. The key here is to estimate higher vacancies and repair costs, so you have a more accurate picture of your estimated ROI and don't end up disappointed when your initial numbers don't pan out.
Home Guides points out that since rental markets can vary by city and neighborhood, stacking your property against comparable properties can tell you if the predicted ROI measures up against average returns in a particular market. You can use online property agencies such as Zillow and Trulia to find median sales prices and average rental rates to calculate average returns on a local level.
How to negotiate rent with your new or existing tenant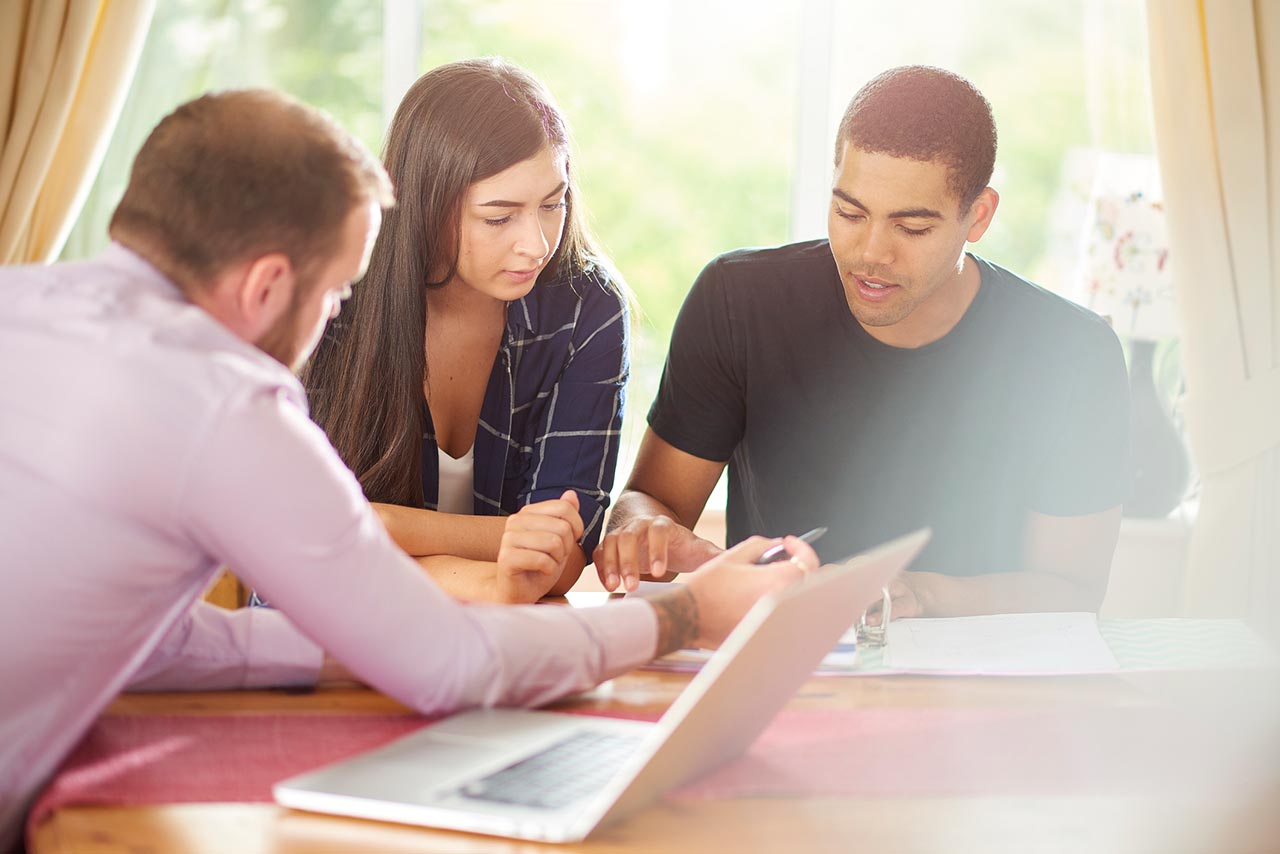 With the right approach, negotiating a lease doesn't have to be a stressful experience. If you
know the local market, you know whether a tenant can find a comparable unit for less. By setting your rent in line with market value, you can raise the rent on your tenant without risking that the renter will leave.
We will also note at the time of this writing (2018) that the rental market is strong and continues to favor landlords, which has enabled rents to grow consistently over the past few years.
Most renters want to stay in the same neighborhood, and chances are, once they look around and see that comparable units have the same or higher rents, they will end up staying put. If your new rent price is close to or below the average price of similar units, your tenants will still likely feel as if they are getting a deal and will more likely accept a rent increase without complaint.
Upgrades to consider
There's a fine line between remodeling and over-improving to the point you never see a return on your investment. However, certain upgrades such as plumbing fixtures and stainless steel appliances can boost property values and aid tenant retention. There are certain features that tenants look for that can help you attract more tenants and be more competitive when searching for a good tenant. Upgrades and amenities such as an open floor plan or outdoor space may allow you to ask for higher rent.
Conclusion
Calculating rental income can help you predict whether or not a property will yield a positive cash flow, but sudden changes in the market or evictions can dramatically affect your actual outcome. Finding good tenants who pay rent on time, abide by the lease, and take good care of your property will give you a higher chance of great returns.
Just as it's important to crunch numbers rather than go by guesswork when purchasing a rental property, it's important to thoroughly screen tenants rather than go by a gut feeling when approving tenants.
One of the best things you can do during screening to help ensure rent is paid on time is to evaluate your potential tenant's estimated income with Income Insights. Income Insights is the easy way to help avoid renter payment problems and helps you know which applicants need additional income verification and which to skip.