Disclosure:
This content, except as otherwise indicated or stated on this site, is the property of TransUnion Rental Screening Solutions, Inc. This content is for educational purposes and for convenience only. Trademarks used are the property of their respective owners, and no endorsement or affiliation is implied. The information presented in this content is "as is" without warranties of any kind, and specifically is not represented to be complete and does not constitute legal advice, and is subject to change without notice. You are encouraged to check these terms from time to time for changes, and by accessing this site you agree to these terms and all terms listed. Laws and regulations may vary by state and locality. Consult your own counsel if you have legal questions related to your rental property practices and processes.
For most landlords, renewing a lease with a good tenant is a no-brainer. The tenant is already familiar with your policies, you avoid tenant turnover costs and the possibility of vacancies, and you save time searching for a new tenant. On the other hand, it may be tempting to simply find a new tenant willing to pay a higher rent, rather than negotiate a rent increase.
When it comes time to negotiate a lease renewal, you may be hesitant to raise the rent and face complaints or risk losing good tenants. With the right approach, you can make both parties happy--a win-win situation for both landlord and tenant. If you aren't confident in your negotiation tactics, read on for our tips on how to negotiate a lease renewal successfully.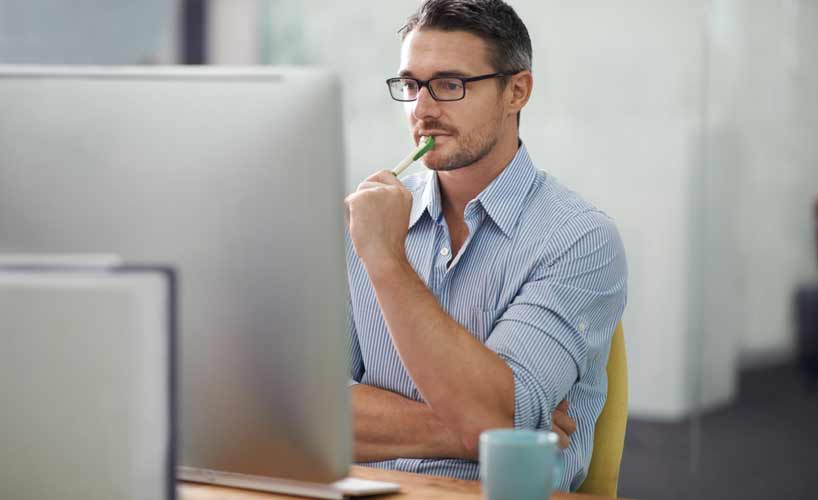 1. Consider whether you want to keep your tenants
In most cases, it makes sense to renew a lease with your current tenants. If they pay rent on time, don't throw loud parties, and keeps a clean house, it's worth the effort and compromises involved with negotiating a lease renewal. Not every tenant falls into this category, though, so before you approach them about staying, consider whether you want to continue renting to them.
If you're on the fence (say rent has been late the past few months), you may consider rescreening them at renewal to ascertain if your renter's credit profile has gotten worse or whether they've recently taken on more debt.
2. Know your legal limits
Before you negotiate a rent increase, you should review your state and local housing laws to find out how much you can legally increase rent and any other rules that govern the renewal process. If you're not governed by rent control, you might have more flexibility. Still, most states have statutes regarding when and how you raise the rent. For instance, according to RadPad California landlords are required to give tenants 30 or 60 days written notice in advance of renewal. The length of time depends on the percentage of the rent increase.
3. Do your research
If you haven't set your rent price in line with market value, you have very little leverage when it comes time to renegotiate rent. Once you determine fair market rent value, you can determine how much (if at all) to raise the rent on a tenant without taking a chance that your they will hightail it to find a more reasonable property. Find out the local market value by looking at the rent price of comparable units nearby. Keep in mind that upgrades and amenities such as an open floor plan or outdoor space may allow you to ask for higher rent.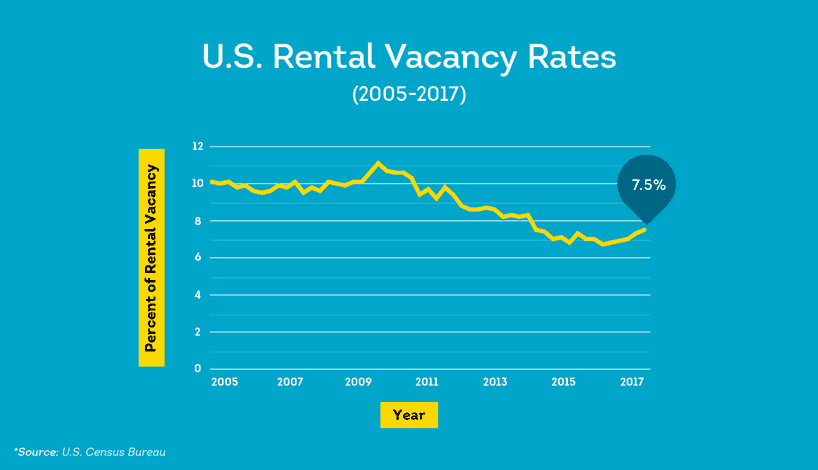 4. Be aware of vacancy rates
In addition to researching the market value, you'll want to watch out for areas with vacancy rates that are significantly higher than the national average of 7.5%. A high rental property vacancy rate could mean you'll have trouble attracting new tenants, so you may want to be more flexible in your negotiation to ensure that you'll keep your current tenants happy.
5. Offer upgrades or tenant improvements
It's important to establish a good relationship and open communication with your tenants from the start, so you aren't scrambling to find out what incentives to offer at the end of a lease. The better your communication, the more likely a tenant is to clue you in to which incentives are most meaningful to them. If they've been asking for home improvements or desirable rental property amenities such as high-speed internet or energy-efficient appliances, now might be the time to put these on the table.
6. Approach your tenants early
Get a jump on lease renewal by approaching your tenants 90 days before the lease is set to expire. You may wish to offer an incentive for renewing early, such as a break on rent or home improvements. This also gives you time to negotiate and possibly renegotiate rent. If the rent will be higher, your tenants have an opportunity to adjust their budget so you don't end up with late rent payments. Even if they decide not to stay, you'll have ample time to find a new tenant to take their place.
7. Give breaks on rent for renewing
Unless your business expenses and the market value in the neighborhood have significantly gone up, you may want to agree not to raise rent if they are willing to renew a lease. Rentaluations suggests another option that may entice them to stay. You could increase their rent as planned, but return their security deposit. After all, if you're trying to renew a lease, it's likely that you trust the tenant and want to continue doing business with them. Again, be sure any approach you take is consistent with local law dealing with lease renewals and security deposits.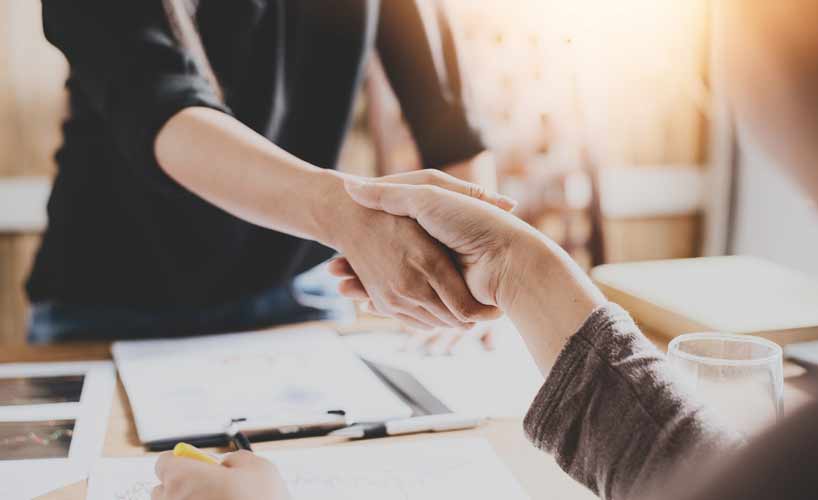 8. Ask for a longer lease
If you want to ensure that reliable, rent-paying tenants will stay longer, you may want to ask the tenant to sign a longer lease. If they renew every six months, make it a year. For tenants that renew annually, ask them to sign a two year lease. For them, the benefit is they don't have to worry about a rent increase over the next year or two. The amount you lose on a rent increase may be worth it when you consider the bigger picture.
9. Be willing to compromise
If they seem hesitant about renewing, now is a good time to negotiate a deal. You can't offer your tenant an incentive if you don't know what they want. Ask them what they need in order to stay and see if it sounds reasonable to you. You may even consider looking at a month-to-month rental agreement option if it makes sense. Or maybe you need to consider whether or not a new backsplash in the kitchen or forgoing a rent increase is a better bargain than turning over the unit and dealing with the unknowns of a new tenant.
10. Stay calm and professional
You don't want a negotiation to escalate into a heated argument. Effective negotiation techniques call for you to keep your demeanor as neutral as possible, and to keep emotion out of the conversation. If they do decide renew their lease, you don't want to have things get off to an uncomfortable start with simmering resentment. It's important to remember that clear, professional communication can help you avoid conflict when negotiating a lease renewal.
Occasionally, there may be no way to entice a tenant to stay longer. If they need to relocate for a job or need more room to accommodate a growing family, there is little you can do. It's always best to be proactive with lease renewals, so you have time to market your property and find a new tenant as soon as possible. Using a thorough tenant screening service is your best bet at finding tenants you want to keep.
With TransUnion SmartMove, you are provided with a SmartMove credit report. Our ResidentScore is specifically built to determine the outcome of a lease. This means that you are more likely to get a reliable tenant with longer tenure when you use it. A full screening package which includes a credit report for renters, a tenant background check report, Income Insights report, and eviction history, will help you make more informed decisions about a future tenant.

Additional Disclosure:
Remember that this material is intended to provide you with helpful information and is not to be relied upon to make decisions, nor is this material intended to be or construed as legal advice. You are encouraged to consult your legal counsel for advice on your specific business operations and responsibilities under applicable law. Trademarks used in this material are the property of their respective owners and no affiliation or endorsement is implied.