Taking on the role of "landlord" is no small task. Renting out a house comes with its fair share of responsibilities and challenges, especially when you consider that being an independent landlord may not be your full-time job. There's plenty to contend with: marketing your rental, getting good tenants, tracking down rent payments, addressing tenant issues, staying on top of maintenance, covering expensive tenant vacancies and in some cases dealing with costly tenant evictions.
While there are a bevy of challenges, the investment and effort might be worth it for several reasons:
U.S. homeownership percentage is relatively low by historical standards
More renters are in market to drive higher demand for rental units
With higher demand for rental housing, landlord ability to command higher rents
This guide, along with comprehensive background checks from SmartMove, you can help you more easily:
Generate supplemental monthly income
Diversify your investment portfolio
Get started in the lucrative real estate industry
People are renting. A lot of people. Landlords are in a good spot right now. Homeownership rates are hovering around 65% versus 69% in 2005. There are more renters in the market which equates to more demand for rental housing.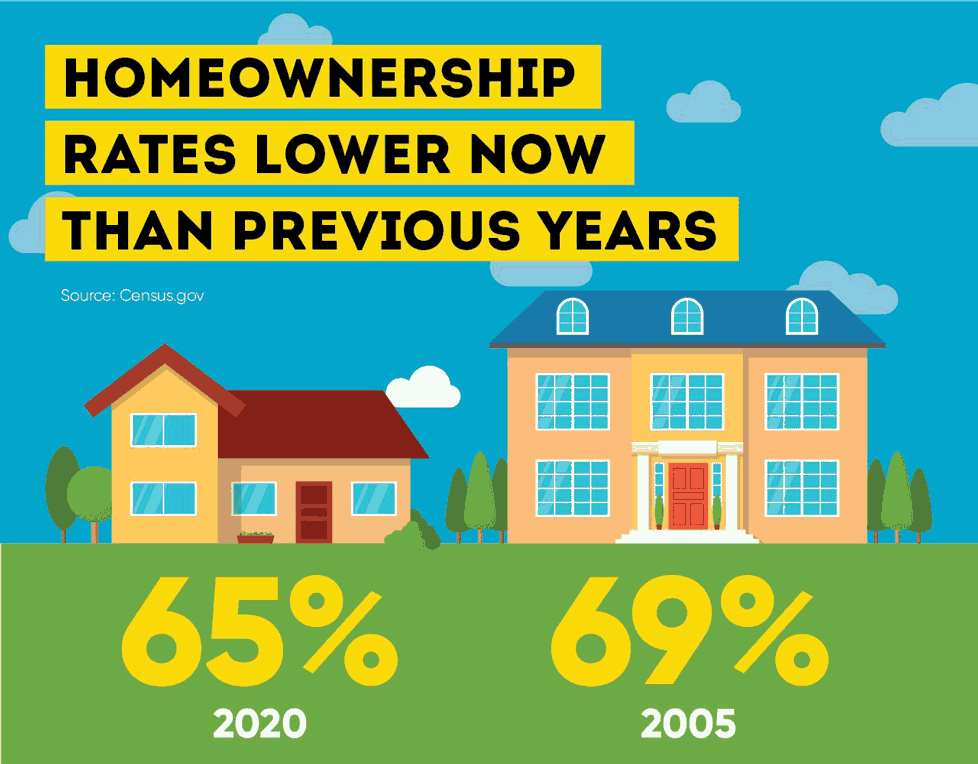 Another trend attractive to landlords is higher rents being charged. According to Zillow, rent prices in the U.S. are almost always on the rise. Aggregate rents have jumped from $1,306 in September 2011 to $1,594 Jan 2020.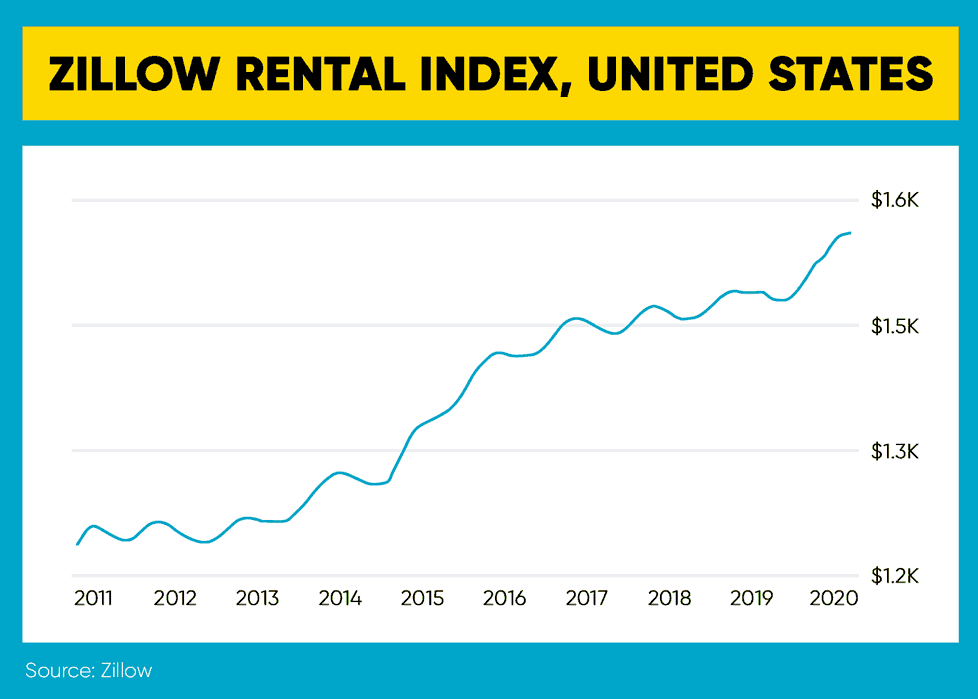 Choosing to rent out your property can provide a bevy of benefits:
Monthly income: Finding high-quality renters who pay rent on time means securing consistent rental income that can supplement your monthly income and savings.
Long-term financial security: Landlords can invest in real estate and use renter payments to pay off the mortgage, providing long-term wealth outside of rent cash flow.
Tax deductions for landlords: All rental income is taxable, but landlords can take advantage of certain tax deductions when tax season rolls around.
With the right foresight, planning, and preventive measures in place, renting out a house can be a lucrative endeavor. Consider these tips to help protect your investment and solidify your rental income.
Rental Unit Costs and Expenses
Whether you own a second home or are looking for a roommate to share the cost of your mortgage, you have a good chances of generating recurring additional income when you bring on a tenant. To be successful, it's crucial to understand your budget and the financial risks that can be associated with this venture.
Before placing your home on the rental market, consider these kinds of expenses:
Mortgage
Insurance
Property taxes
Repairs, upgrades and regular maintenance
Understand the Responsibilities of Renting Out a House
Renting out a house means will involve taking on a great deal of responsibility. Before taking on this task, ask the following questions: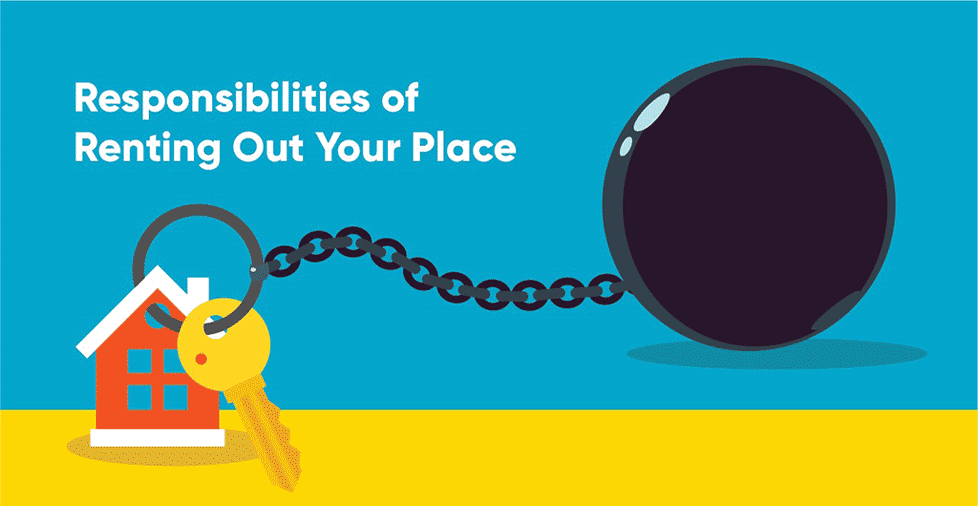 Do you have the time to commit to managing a rental property?
Becoming a landlord can become a full-time job. You will most likely have to market your property to attract renters, conduct property tours, tend to maintenance issues and more. If this additional responsibility isn't doable, you may want to consider hiring a property management company to assist you.
Are you able to make repairs yourself or will you hire a professional?
Renting out a house means inevitably dealing with common landlord maintenance issues, such as pest control, water damage, or gutter maintenance. If your lease stipulates that you are responsible for such issues, and you are unable to handle these tasks yourself, then you'll need to hire contractors to resolve these matters in a timely manner.
Do you understand your state's landlord-tenant laws?
As a landlord, you must comply with local, state, and federal regulations that pertain to when and how your tenant can occupy your rental property. Understand your rights as a landlord and research the rights of your tenants. Many different landlord-tenant laws govern the way you can select, screen, and interact with tenants, including:
Read up on landlord-tenant law in your area with a state-by-state status tool and be sure to speak with legal counsel regarding your responsibilities as a landlord.
Pro Tip: For more insights on what it takes to be a landlord and the challenges that could be ahead, it may be helpful to check out landlord forums such as BiggerPockets to gain real insight from landlords in your area or visit your local real estate association to learn about the rental market in your city.
Prepare the Rental Property
It's important to ensure that your rental property is tenant ready—especially with renter demand nearly as high as it's ever been. As a landlord, you're subject to the Implied Warranty of Habitability, which states that tenants have the right to a livable rental premises. This standard is generally determined by local building codes and state statutes, which specify essential living requirements such as water, electricity, and other amenities.
As you prep your rental home for a tenant, think beyond the basics. If you want to increase your rental income and attract high-quality tenants, then you'll need to examine what drives the modern renter to sign a lease. Take your time to research amenities renters are seeking, and consider what you can do to update or upgrade your rental property while remaining within your budget.
Pro-tip: Consider your location and what kind of renters your rental home might attract. For example, if you are near a university, then your home most-likely will attract college students and you might consider installing something like a rain sheltered bike rack.
Adding amenities or provisions to help your rental home stand out from comparable properties may help you command premium rents or pull in better-quality applicants. Some of the top amenities renters may be looking for, include:
Open floor plan
Stainless steel appliances
Closet space/storage space
Natural light
Central air conditioning
Read more about the amenities tenants want and determine what you can do to upgrade your rental home to help increase your rental income.
Do Your Research on Fair Market Rent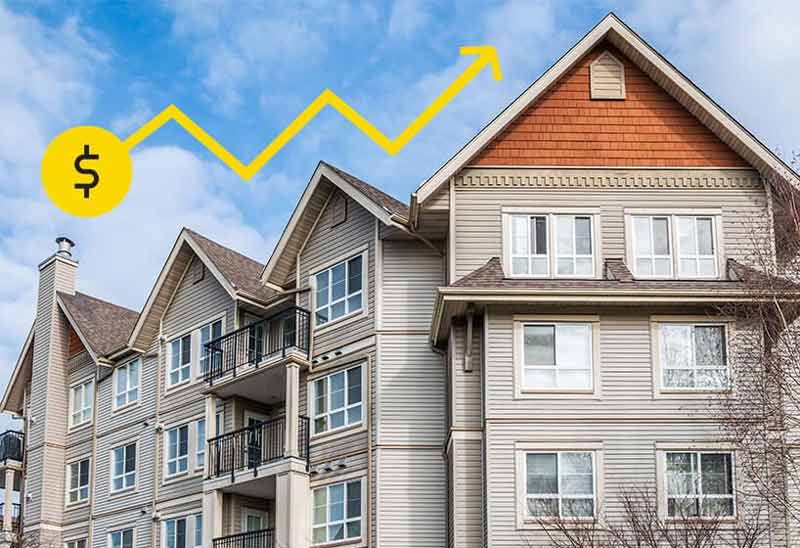 Once your house is move-in ready, you'll need to settle on a rental rate. Selecting the right number can be challenging. The right rent price can mean the difference between expensive vacancies and quality, long-term tenants. It's imperative you gauge the market rent in your area.
To understand what you can feasibly make from your rental home, you'll need to do an adequate amount of market research. Landlords must understand how to determine fair market rent. Market rent refers to the amount of money your rental property can command at the current time. While the HUD offers national market rent rates, keep in mind that market rent can vary greatly by city, and vary even further by neighborhood.
To determine accurate fair market rent for your rental home, you must consider what other landlords in your area are charging for comparable properties. Look at rental homes that are similar to yours—same size, same neighborhood, same condition. You might consider using a site like Rentometer or Craigslist to easily compare your rent with other local properties.
You may find you're able to charge a slightly higher rent if your property has amenities that other houses in the neighborhood don't, like a driveway and garage, for instance. If you've taken the time to enhance your rental property with any of the amenities mentioned above, factor them into your pricing equation.
Some helpful tips to determine fair market rent, include:
Checking in with local real estate agents
Browsing current rental ads
Talking to other property managers or landlords
Using online rental comparison tools
Learn more about setting the right rental rate to ensure you're hitting the rent sweet spot and making the most of your rental property investment.
Connect with Prospective Tenants
Once the house is ready and you've settled on a rent rate, it's time to start looking for prospective renters. Choosing a tenant is the most important decision you can make as a landlord. Selecting the wrong renter could mean missed rental payments, expensive and stressful eviction processes, and costly vacancies. In a TransUnion survey, 84% of landlords said payment problems were their top concern, followed closely by having to evict someone.
Currently, landlords have plenty of prospective tenants to choose from, but this doesn't mean every applicant qualifies as a great tenant. According to Pew Research Center, more U.S. households are renting than at any point in the last 50 years, for an array of reasons. Throughout 2018, non-homeowners were asked why they didn't currently own a home.
Top reasons included:
Can't afford to buy a home
Current life circumstances are not suitable
Currently need the flexibility of renting rather than owning
Don't want the responsibility of owning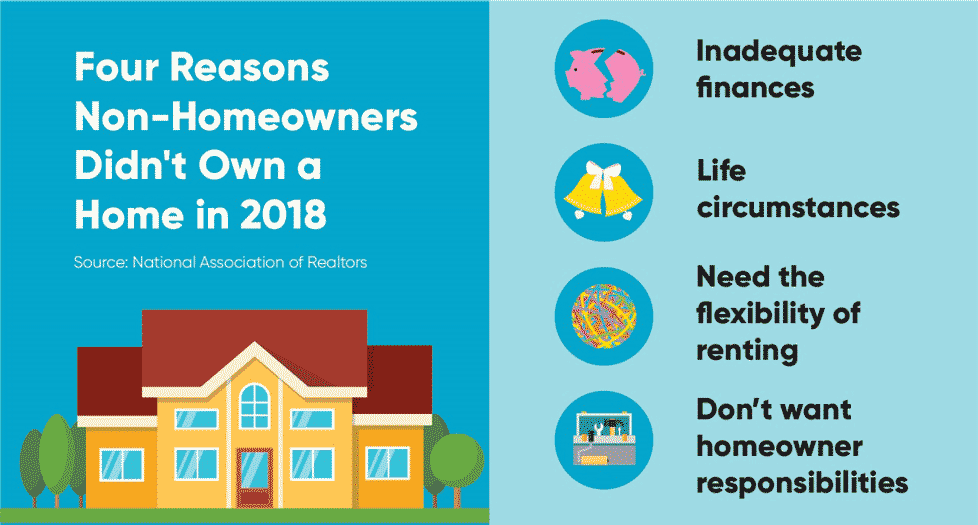 According to NMHC data, there are currently over 108,500,000 people in rental housing. With such a strong rental market, landlords do still have their pick of tenants; however, it's important to attract the right applicants.
1. Set Your Renter Criteria Upfront
You should have a clear idea of your dream tenant before creating your rental listing. Setting renter criteria can help you determine what you want, allow you to set your expectations upfront, and enable you to tailor your screening efforts.
Renter criteria varies by landlord, but here are some important aspects to consider:
Applicant must make a gross monthly income 3x the monthly rental rate
Applicant must provide a rental history report
Applicant must have a clean relevant criminal record
The above are great starting points, but you should tailor yours as needed. Keep the same renter criteria in mind across all applicants to ensure objectivity. Keep in mind, it's important that you abide by any federal and state laws when choosing your tenant.
Pro Tip: The more detailed you are with renter criteria, the better chance you have of attracting high-quality applicants that fit your wants and needs.
2. Create an Eye-Catching and Transparent Rental Listing

To find a great tenant, cast a wide net—your rental listing can significantly influence the number of rental applications you receive. Use these tips to write a great rental listing:
Highlight amenities and differentiators: What makes your house worth renting over comparable properties in your neighborhood? Use your rental listing to paint your property in the best light possible. Highlight the key differentiators that may pull in tenants, whether it's new stainless steel appliances, free high-speed internet, smart home tech, or new flooring. RentCafe put together a list of the terms renters searched most in 2018.
Explain renter requirements: Your rental listing should also clearly indicate what is expected of applicants. Examples of renter requirements might include:
Submitting a rental application
Providing at least three landlord references
Completing a full tenant background check
Covering cost to apply for the rental unit
Use bright photography and video: You know the old saying: A picture's worth a thousand words. Investing in professional photography could help you garner the attention of high-quality renters and the upfront investment may be worth it to place the right tenant in your property. If hiring a professional photographer is outside of your means, then ensure that the unit is clean and try to take pictures using natural light.

You might also consider providing a video or 360-view of your rental unit to give prospective renters more feel for what your rental unit looks like without having to be present. Doing this could help to weed out unqualified tenants and save you time.
Get as much exposure as possible: Once you've crafted the perfect ad, get your rental listing in the following spaces to expand your reach:
Online listing sites such as Hotpads, Craigslist, or Rentals.com
University housing boards
Social media
Renting bulletins
A "For Rent" sign on your property
Pro Tip: Keep peak rental season in mind before renting out your house and learn about the best time to post your rental listing to draw in more applicants.
Ask Important Screening Questions
First impressions can play a key role as you begin screening eager prospective tenants. Your first interaction may help you spot any tenant red flags that can help you decide whether to continue the screening process.
Consider asking these tenant screening questions to help learn more about interested renters:
Are you willing to authorize a complete background screening?
Have you ever been evicted?
Have you ever been convicted of a relevant crime?
How many people will live in the rental home?
Do you have pets?
4. Collect a Rental Application and Rental History Report
If an applicant passes your initial pre-screening and wants to apply, it may be best to require both a rental application and rental history report. You can find rental application templates online, source from local real estate associations, or create your own.
Note: Your application should clearly indicate the above information to be considered and must also provide proof of income and authorize a complete tenant screening. After receiving applications, do a preliminary review. Important information can be gleaned from what a prospective tenant provides in their rental application:
Sufficient income: Does your tenant make enough to cover the monthly rent? Ensuring your tenant has stable income can help ensure that you'll receive your rental income on time, every time.
A healthy credit history: A healthy credit history can be telling, as it may help determine if an applicant has a history of paying bills on time. This can be indicative of whether or not they'll pay rent on time each month.
Relevant criminal background: As a landlord, you are responsible for keeping your property and neighborhood safe. A criminal record could be a predictor of tenant issues later on.
As mentioned, you should also require that applicants provide a rental history report; that way, you can conduct a landlord reference check. A rental history report consists of a list of previous addresses that they've rented from. This report should include the contact information of the landlord or property manager at that respective address. If your tenant doesn't have rental history, then you may consider other pieces of information, including proof of employment, paystubs and income tax returns.
Conduct Reference Checks
Perform landlord reference checks to ensure the information listed on both the rental application and rental history report are correct. While it's encouraged to conduct a full tenant screening, that won't tell you how a tenant will treat you or your property. A landlord reference can help provide insight into your tenant's behavior and intentions.
Landlords often want to trust their gut when screening applicants, but it's important to take the time to ensure you have the most accurate information available. A 2016 SmartMove survey reports 86% of landlords verify an applicant's information, and this important extra step can help you gather what you need to make a well-informed decision.
Pro Tip: When contacting previous landlords, call multiple references to ensure you have a more complete view of your tenant. Current landlords may be incentivized to get a bad tenant out and provide less than accurate reviews of tenant behavior.
Perform a Full Tenant Screening
It's crucial you always perform a full tenant screening on prospective tenants—inform yourself when your rental income is on the line. For the best insights, we highly recommend you get a:
Full credit report with ResidentScore
Income Insights report
Criminal record report
Eviction history report
Tenant Credit Check
The information contained within a credit report can help you predict whether a prospective tenant can pay rent on time—or at all.
All SmartMove credit checks come with ResidentScore, which is only available at SmartMove and predicts evictions 15% better than a traditional credit score. ResidentScore uses over 1,000 variables to score potential tenants. This allows landlords to better predict risk when renting out a house to a prospective tenant.
Income Insights Report
It's table stakes that the renter needs to have enough income to afford the rental unit. The number one concern among independent landlords in the United States is non-payment of rent, according to TransUnion SmartMove data. Given that evictions can cost a landlord $3,500 on average, it pays to ensure applicants will be able to cover the cost of rent each month.
Using a rent-to-income ratio could be helpful as a heuristic to determine if your potential renter can afford the rent. The rule of thumb is that the applicant should make at least three times gross monthly income to cover rental expenses.
The math looks like this:
Monthly Rent X 3 = Minimum monthly rental income
For example, if the rent on an apartment costs $1,000 per month, then the applicant must gross a minimum of $3,000 per month in income. The math:
$1,000 X 3 = $3,000
While these ratios are considered to be industry standard, they may not work in all markets. In reality, nearly half of renters spend more than the 30 percent standard, according to the Joint Center for Housing Studies of Harvard University.
So determining if your applicant can afford the rent is important and our customers think as much. Fifty-nine percent of respondents to a 2016 SmartMove user survey said they care more about a renter having steady income than a previous credit history.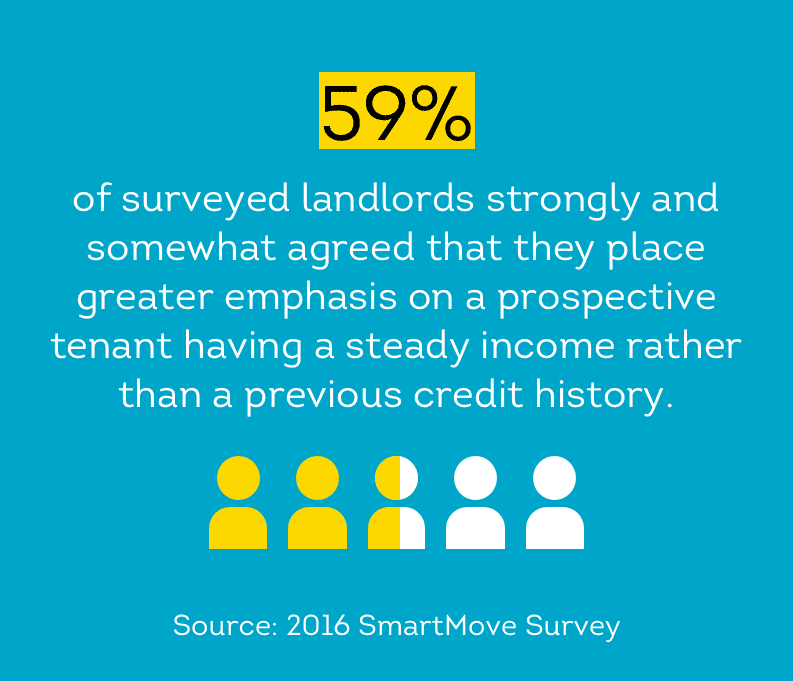 While a tenant should provide proof of income, landlords must verify that the reported information is accurate—that's where Income Insights comes in, from SmartMove. By analyzing information from your applicant's credit report, Income Insights estimates the prospective tenant's ability to handle their current debt. If the applicant's self-reported income does not align with the Income Insights estimate, then it is recommended that you request additional income verification.
Income Insights allows you to:
Save time and effort verifying income
Reduce risk of renter payment problems
Approve an applicant more quickly
Read more about Income Insights and learn how you can use this SmartMove report to help rent your house to the right tenant.
Criminal Record Report
When renting out a home, you have a responsibility to protect both your property and neighborhood. Landlords should run criminal background checks on all prospective tenants.
When you use SmartMove for online tenant background checks, you'll receive a criminal history report that includes search results from hundreds of millions of records, dozens of databases and many Most Wanted lists.
Note: A hit on a criminal record doesn't necessarily disqualify an applicant, as crime types can vary. Take a look at the breakdown of both property and violent crime in the United States below.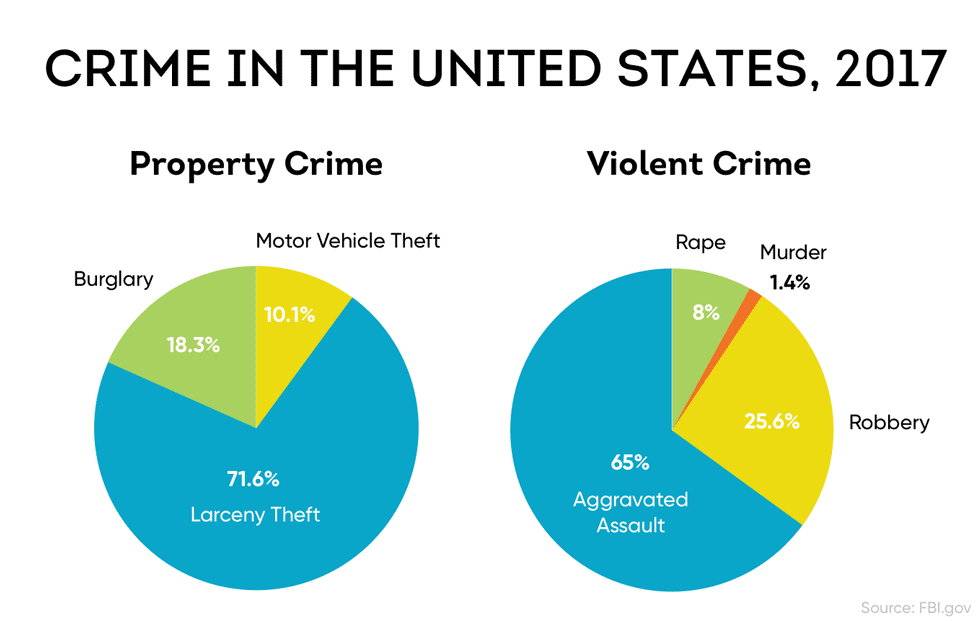 Eviction History Report
The eviction process can be time-consuming, stressful, and expensive. Evicting a tenant can take 3 to 4 weeks to complete and cost upwards of $3,500.
To help mitigate risk of eviction down the line, consider every applicant's eviction history. Past evictions can be key indicators of future tenant problems; SmartMove research shows that evicted residents have nearly three times as many prior evictions and rental-related collection records as non-evicted residents.
Thoroughly screening a tenant can help you make an informed leasing decision. Read more about screening tenants for the first time and ensure you've checked all the boxes before signing a lease with your tenant.
Have Your Tenant Sign an Airtight Lease
Once you've selected a tenant, there's still work to be done. Before allowing a renter to move in, require that they sign a lease or rental agreement.
Residential leases are tenant contracts that clearly define the expectations and requirements for both tenant and landlord. A well thought-out and legally-compliant lease can help ensure both tenant and landlord are protected.
NOLO provides a breakdown of typical provisions found within a lease, which include:
Duration of tenancy
Rent amount and how it should be paid
Tenant maintenance requirements
Pet policy
Security deposits and other fees and how they should be paid
When and how landlords may enter
Tenant behavior expectations (quiet hours, maintenance requests, etc.)
Restrictions on the use of the property (smoking areas, pet policies, etc.)
This list is just a starting point, and by no means exhaustive. Learn more about common terms to include in rental agreements as you create a lease for your rental property.
Pro Tip: First-time landlords may consider working with legal counsel to draft an airtight lease or rental agreement that helps set up expectations while protecting the landlord in the event of future litigation.
Conclusion: Do Your Due Diligence and Protect Yourself By Screening
If you've decided to rent out your unit, then it's safe to assume that you will deal with a wealth of new challenges but also have an opportunity to realize financial upside.
TransUnion SmartMove provides independent landlords with the comprehensive background reports needed make a more confident leasing decision. When you're confident in your tenant, you can also have the peace of mind that your rental home is in good hands.
Get near-instant access to your applicant's credit, criminal, and eviction history reports. Plus, SmartMove lets you pass the cost on to your renter. Get your free account and start screening tenants today!