Disclosure:
This content, except as otherwise indicated or stated on this site, is the property of TransUnion Rental Screening Solutions, Inc. This content is for educational purposes and for convenience only. Trademarks used are the property of their respective owners, and no endorsement or affiliation is implied. The information presented in this content is "as is" without warranties of any kind, and specifically is not represented to be complete and does not constitute legal advice, and is subject to change without notice. You are encouraged to check these terms from time to time for changes, and by accessing this site you agree to these terms and all terms listed. Laws and regulations may vary by state and locality. Consult your own counsel if you have legal questions related to your rental property practices and processes.
This month's featured landlord is Ali Boone from Hipster Investments who has been investing in rental properties since 2011. Specializing in turnkey properties, Ali has relied on property managers to maintain her properties ever since her first investment property purchase.
Having worked with countless property managers, Ali has a wealth of expertise on how to find the right one. However, that's just one side of the equation. Once you've found a property manager to entrust your rental properties with, you'll need to know how to effectively manage them and learn to recognize any red flags along the way.
To shed some light on how to identify a good property manager and how to manage one, we reached out to Ali to share some of her top tips and stories. Read on to learn the pros and cons of working with property managers, how to manage them, when you should find a new one, and much more.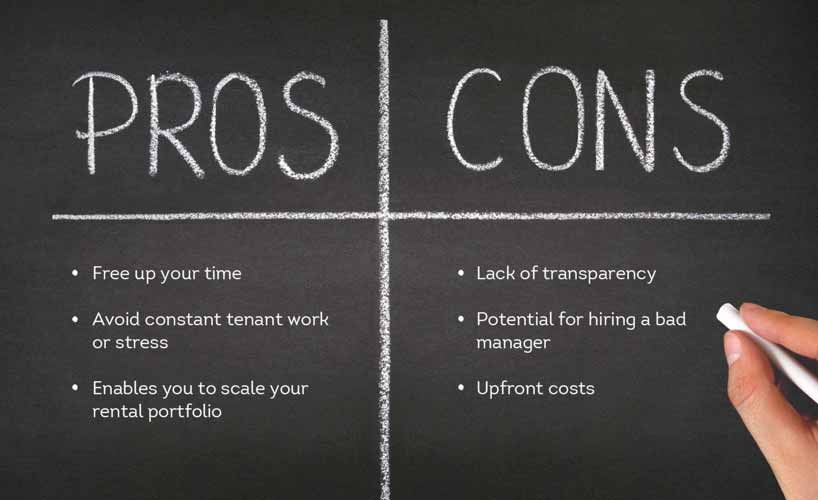 What would you say are the biggest pros and cons of hiring a property manager?
Ali: Pros: By managing a manager (rather than tenants or property), my time is freed up to do things I'd rather be doing and helps me avoid constant tenant work or stress.
Cons: Property managers aren't always the elite of the elite, and you don't always know what they are doing (or not doing). They fairly regularly go through cycles where they are great to start, then their quality tapers off, eventually getting to a level that potentially threatens your investment so you have to be able to catch it soon enough.
When it comes to hiring a property manager, it's important to weigh the pros and cons. A good property manager can certainly help remove the stresses that come with managing your own properties. However, don't think that you can simply hire a property manager and just walk away. By not doing your research, you could risk hiring a property manager who starts off strong, but whose quality and dedication to your properties could dwindle over time.
What are your tips for landlords who are looking to hire their first property manager?
Ali: Realize [that] many property managers do a poor job. So don't believe everything they all say. Really talk to several of them and feel them out. Look for reviews on Yelp (which will be [from] both from tenants and owners). Who communicates the best? Communication is huge [when] working with property managers.
Before hiring a property manager, consider looking at review sites like Yelp or Angie's list and see what previous or current clients have to say about them. Once you've narrowed down your list of prospects, prepare a set of interview questions to ask them about their experience. A few questions may include:
How many units do you or your company manage?
Are routine inspections part of the property management agreement?
Tell me about your tenant screening process.
If the property manager you are interviewing has a large number of properties in their current portfolio, they might have less time dedicated towards your property. Property managers should be routinely inspecting their properties to not only keep your property in good condition, but to keep your tenants happy as well. Finally, a good property manager should have a complete tenant screening service like that offered by TransUnion SmartMove, which provides eviction, criminal, and credit reports for landlords.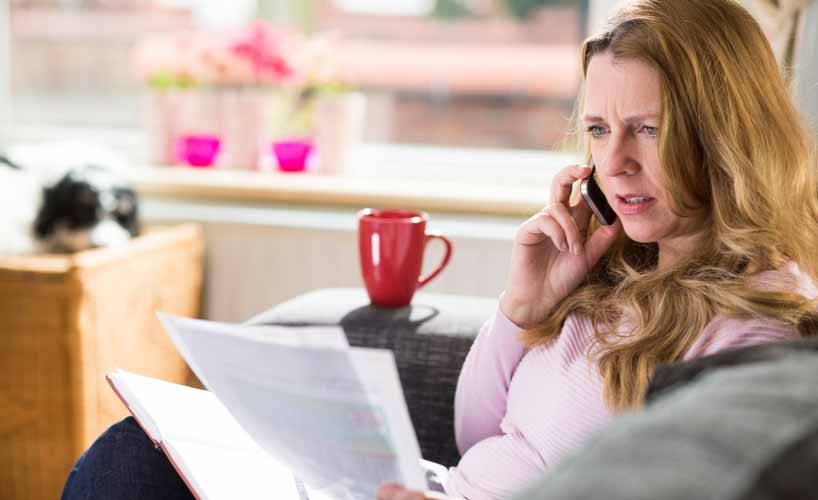 Have you ever had to fire a property manager? What were your reasons?
Ali: Yes. Lack of communication was usually the trigger. Behind the communication falling off, tenants were placed who did not respect the property or pay on time, the house wasn't checked on, and they let non-payments go for too long.
If the quality of work that your property manager has not improved, it is in your best interest to find a replacement as soon as possible. Potential issues that could arise with an inattentive property manager include: non-payment of rent, prolonging property maintenance issues, and not properly screening tenants.
Ali also mentions that not dismissing a property manager as soon as you realize that they're not doing their job properly, is one of the biggest mistakes that she's seen landlords and real estate investors make.
What are qualities you look for in a good property manager?
Ali: Communication and responsiveness!
Is your property manager communicative? Do they respond to your requests in a timely manner? Do they update yougoo when things go awry?
Communication is one of the biggest defining traits of a good property manager. Just as communication is a defining trait of a good landlord, the same goes for identifying a good property manager. Keeping your tenants happy is one of the biggest goals of being a landlord, so you'll want a property manager who will not only respond to you in a timely manner, but most importantly, treat your tenants with the same respect.
For example, if your tenants report a leaky pipe or if the property has been flooded after a rainstorm, you want to be rest-assured that your property manager will address those requests as soon as possible. If a property manager is slow to respond, or simply does not prioritize your tenants, potential issues like these could be prolonged and incur even more serious (and costly) damages.
You have a large portfolio of properties that you own both in the US and around the world. How do you stay on top of everything?
Ali: Focus just on managing the managers. Managing managers takes up MUCH less time than managing properties, so you can take on more properties in more locations. If you were managing your own properties, that would become very difficult.
In order to minimize how much you have to manage your manager, buy decent-quality properties that will attract good tenants, and hire a good manager. The better everyone in the equation is, the less you have to deal with.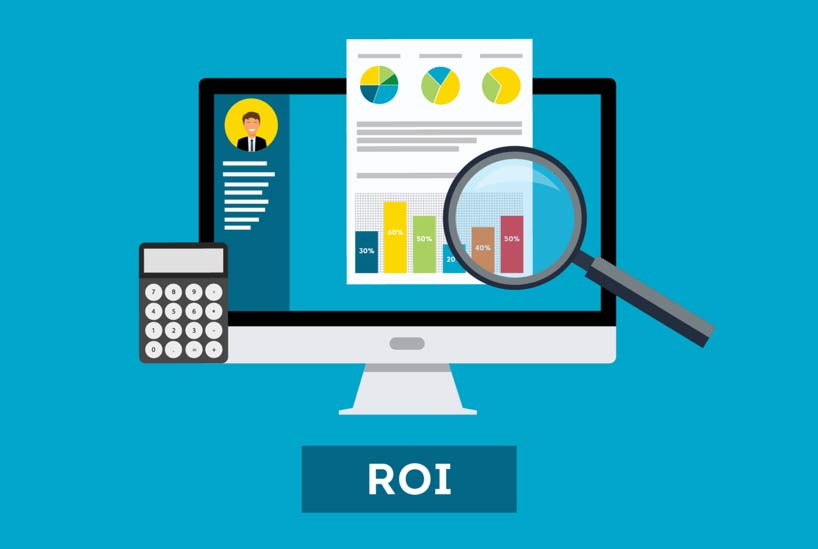 Many self-managing landlords are hesitant about hiring property managers due to costs. From your experience, has hiring property managers ultimately increased the ROI on your rental properties?
Ali: It allows me to buy significantly more properties! So my overall ROI can be higher, but then outside of actual numbers, people need to understand the value of their time. If I landlord my own property to save all of about $100/month, how many hours am I then spending on that property (and stressing over it) and how much do I value my own time?
For example, if I spend 10 hours on my property per month, if I value my time at anything higher than $10/hour (which I should), then that $100/month isn't actually a savings. I'm not saving money, I'm increasing my general stress levels, and I'm not able to spend my time doing what I want. Worth it? Hardly.
As a business owner, your time is valuable.
Owning rental property is a great investment opportunity that allows you to generate passive income. However, as your portfolio of investment properties grows, you may want to start thinking about what this means for your time.
Property management fees can vary anywhere between 4-12% of your rental rate. This could potentially be a small price to pay if you consider the amount of time and stress you could be spending by managing your own properties. By leaning on property managers to handle the day to day duties of managing her rentals, Ali is able to use her time more efficiently by investing it back into growing her business.
Conclusion
Are you ready to hire a property manager to help you grow your rental business? If so, remember to do your research when evaluating your candidates. You'll want to hire a property manager who is dependable and stays true to their word.
Finding the right tenants for your rental properties is just as important as finding a good property manager to work with. Therefore, once you've found a good tenant, be sure that your property manager has a in place.
Additional Disclosure:
Remember that this material is intended to provide you with helpful information and is not to be relied upon to make decisions, nor is this material intended to be or construed as legal advice. You are encouraged to consult your legal counsel for advice on your specific business operations and responsibilities under applicable law. Trademarks used in this material are the property of their respective owners and no affiliation or endorsement is implied.