Disclosure:
This content, except as otherwise indicated or stated on this site, is the property of TransUnion Rental Screening Solutions, Inc. This content is for educational purposes and for convenience only. Trademarks used are the property of their respective owners, and no endorsement or affiliation is implied. The information presented in this content is "as is" without warranties of any kind, and specifically is not represented to be complete and does not constitute legal advice, and is subject to change without notice. You are encouraged to check these terms from time to time for changes, and by accessing this site you agree to these terms and all terms listed. Laws and regulations may vary by state and locality. Consult your own counsel if you have legal questions related to your rental property practices and processes.
I've been a renter for several years now and have had my fair share of landlord experiences – both good and bad. My current landlord is the best I've had so far, which is a big reason why I've been in my rental for nearly four years.
For landlords, it pays to do a good job. Maintaining a good relationship with your tenants increases the chances that your tenants will respect you and your property, which greatly reduces headaches on your part. It also means your tenants are likely to want to stay longer, which means you can spend less time and energy turning over your unit.
For me there are a few standout qualities that make a great landlord:
1. Stay on top of maintenance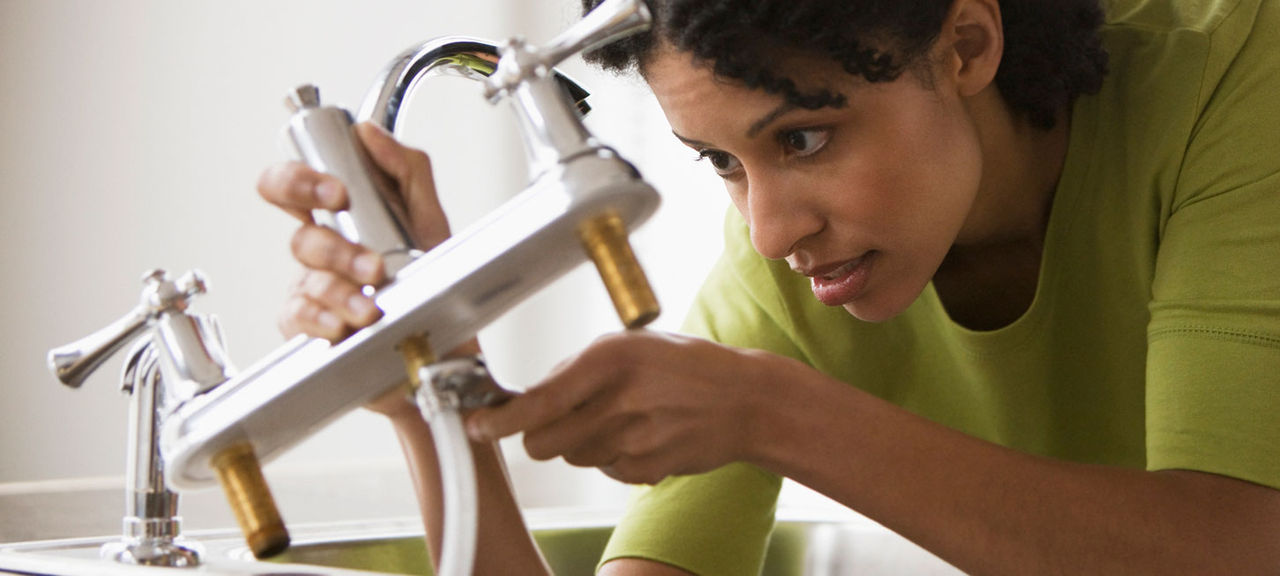 I've had landlords who take days to respond to maintenance requests. Not only is this frustrating for your tenants, it's also a problematic if it's a safety risk (e.g., broken door lock) or something that causes more damage the longer it goes unfixed (e.g., water leak). Being unresponsive could put your property and your tenants at risk. Staying on top of maintenance requests shows your tenants that you take their concerns seriously and want to give them a clean, functional place to live.
It's helpful if you outline in the lease things that are your responsibility to fix and things that are the tenant's responsibility (e.g., a clogged toilet). Clearly differentiating between the two upfront can help minimize future back and forth over who is responsible for what. If you're concerned about tenants contacting you all hours of the day and night about maintenance issues you may also want to set house rules upfront, such as only texting/calling you for maintenance requests in emergency situations and emailing you for all other requests. Lastly, be easy to get ahold of, and if you're out of town, make sure your tenant knows who to contact if something comes up.
2. Make sure the property is spick and span before your new tenant moves in
Nobody wants to move into a dirty, damaged property. Hiring a cleaning crew to deep clean the rental before move-in shows your new tenant you want to give them a nice place to live. It also sets the standard for how you expect your tenant to treat the property and the condition you expect it to be returned in. If you hand over your rental in damaged condition the tenant may get the impression that you don't respect or take care of your own property, so why should they?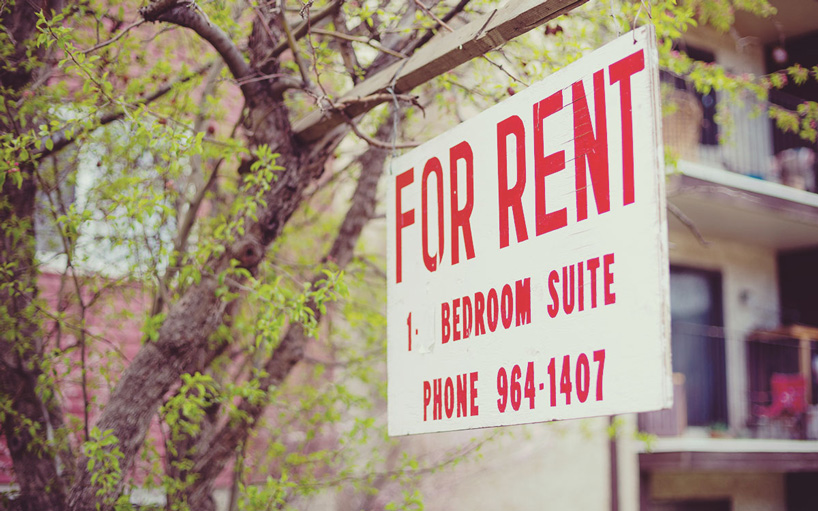 Handing over the property in top condition also makes it easier to distinguish between any damage your new tenant might have caused and pre-existing damage. Be sure to do a walk-through of the space with your tenant upon move in to note any pre-existing damage.
3. Perform an annual maintenance check
My current landlord always offers to perform any big maintenance items each time I renew my lease. Things like replacing the filter in the air conditioner or cleaning the carpets. I appreciate that he keeps the rental in good condition, which in turn makes me more likely to want to renew my lease again the next year. Not to mention he's saving himself from a lot of future problems by being proactive about maintenance.
These yearly maintenance tasks keep your property nicely maintained for your tenants and prevent things from breaking or even having to be replaced completely in the near future. Your tenant will appreciate having a nicely maintained place to live.
4. Be fair and respectful throughout the rental cycle
I had a landlord once who had a good relationship with my roommate and me until we moved out. He withheld our security deposit despite us having kept the unit in great condition and having cleaned it from top to bottom. We did not receive a reason from him despite sending multiple calls or texts. We eventually recovered our deposit, but doing so was very difficult. Not only was this a waste of everyone's time and energy, we completely lost respect for him and were not inclined to recommend that others rent from him.
It's important to maintain a respectful relationship with tenants throughout the rental cycle, from the time they apply to the time they move out. Not only does this make them more likely to be respectful of you and your property, it also helps you maintain your good reputation as a landlord.
5. Offer an incentive for your tenants to renew their lease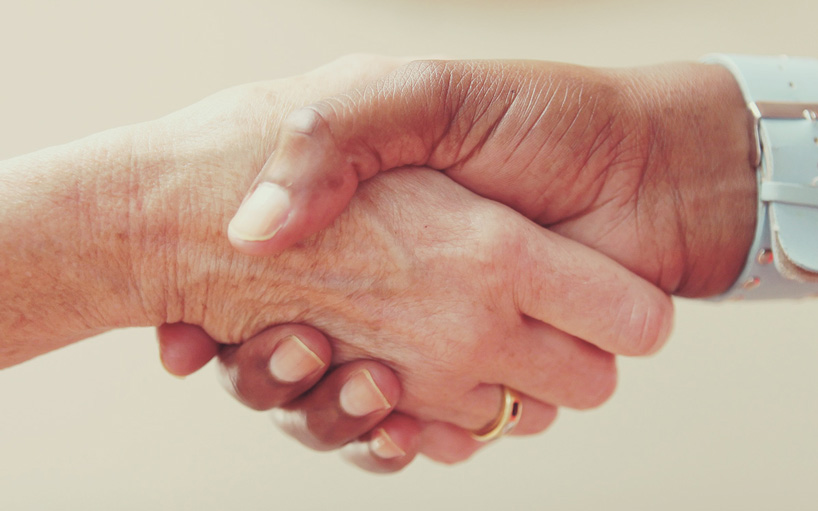 My landlord always asks me 90 days before my lease is up whether I want to renew for another year. If I confirm within that month he gives me a reduced rent increase for the following year (in Denver's hot housing market I can always count on rent going up to some extent). This works out to both of our advantage. For me, I benefit from the lower rent increase. It also helps me to get ahead of the curve with planning whether I want to stay or leave for the next year, which is better than scrambling at the last minute to make a decision. For my landlord, he has advance notice of whether I'm staying or leaving, which keeps him from rushing to turn over the unit at the last minute with advertising, screening tenants, and property showings. If a landlord has great tenants there's no reason not to incentivize them to stay another year.
6. Have a solid lease in place
So many landlord-tenant disagreements can be avoided simply by agreeing on the terms upfront. I always walk through the lease with my new landlord so that I'm familiar with the rules and can try to negotiate anything that I'd like changed. For example, one of my landlords wasn't going to allow me to paint the walls, but we agreed that if I painted them back to the original color upon move out he'd allow it. Other important areas to cover in the lease are:
Who is responsible for which maintenance items?
How much notice do you have to give tenants before entering the rental?
What are the fees for late payments?
Are pets allowed?
7. Consider a move-in note or gift
This is certainly in the "above and beyond" category, but a nice note or gift upon move-in will certainly be noticed and appreciated by your new tenants. It doesn't have to be expensive, maybe a Starbucks gift card, flower arrangement or some basic essentials like toilet paper and dish soap. This small gesture can go a long way in setting a positive tone for the relationship with your new tenant right from the start. After all, you're committing to a landlord-tenant relationship with this person for the period of the lease, it makes sense to get started off on the right foot.
Ready to start screening for great tenants? Get started with SmartMove online tenant screening today.
Additional Disclosure:
Remember that this material is intended to provide you with helpful information and is not to be relied upon to make decisions, nor is this material intended to be or construed as legal advice. You are encouraged to consult your legal counsel for advice on your specific business operations and responsibilities under applicable law. Trademarks used in this material are the property of their respective owners and no affiliation or endorsement is implied.