Disclosure:
This content, except as otherwise indicated or stated on this site, is the property of TransUnion Rental Screening Solutions, Inc. This content is for educational purposes and for convenience only. Trademarks used are the property of their respective owners, and no endorsement or affiliation is implied. The information presented in this content is "as is" without warranties of any kind, and specifically is not represented to be complete and does not constitute legal advice, and is subject to change without notice. You are encouraged to check these terms from time to time for changes, and by accessing this site you agree to these terms and all terms listed. Laws and regulations may vary by state and locality. Consult your own counsel if you have legal questions related to your rental property practices and processes.
It's a decision that most landlords will face at some point in their rental management career: to hire or not to hire a property manager? The question may arise when the landlord first considers renting his or her first property. Or it may come up as the business grows and the landlord adds additional properties to his or her portfolio. There are a number of pros and cons to consider whatever the specific situation, though the decision will generally boil down to time and money.
What is a Property Manager?
First, it's important to understand what a property manager or property management company is and what they can do. A property manager is a third party who is hired to handle the daily operations of a real estate investment. Depending on the property manager, they can manage different property types, from single family homes to multi-unit dwellings.
Many services will be turnkey operations, meaning the property management company will handle most issues from marketing your rental to collecting rent. However, it is possible to find property managers that may do most of the day-to-day work but leave some decisions or tasks to the landlord, based on how the relationship is negotiated.
Many property managers can do the following, though this list is by no means exhaustive:
Advertise and market the property
Interview and screen potential tenants
Handle executing a lease agreement
Collect rent on behalf of the landlord
Manage maintenance and repairs
Why Consider a Property Manager?
There are several reasons why a landlord might consider hiring a property manager or management company. Perhaps the number of rental units in a portfolio has grown beyond a landlord's ability to manage. If the property is in another city, state or even country, then it may be useful to have someone else manage the rental.
A landlord may find that passive rental income is attractive but the job of managing a property or properties is not suitable to his or her skills, personality, etc. Or a landlord may want to control some aspects of the business—such as the vital task of finding and screening tenants—while allowing a property management company to work directly with the tenants on day-to-day issues such as maintenance and repairs.
In any of those cases, it may be time to consider the pros and cons of hiring a property manager.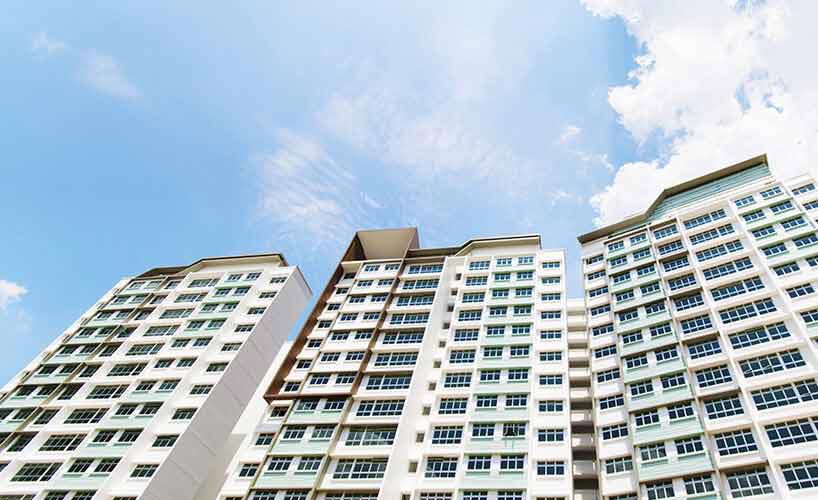 Pros of Hiring a Property Manager
There are a number of positive reasons to hire a property manager, most of which revolve around the desire to have an experienced party that can save a landlord time on a range of rental-related issues.
Filling a vacancy
An experienced property management company should have the resources and experience of the local rental market to quickly fill a vacancy. A good property management company will have a rigorous screening process in place like that offered by TransUnion SmartMove to ensure they find the best tenants possible.
Setting the right rental rates
As All Property Management states, "a good property management company will conduct a thorough market study in order to set a rental price for your property, ensuring that you achieve the perfect balance between maximizing monthly income and maintaining a low vacancy rate."
Managing vendor relationships
A property management company will likely have preferred vendors that it works through for better rates for maintenance and repair issues. Theoretically, these vendors will perform quality work in order to maintain good relations with the property management company.
Cons of Hiring a Property Manager
Despite the benefits professional property management can offer, there are negative aspects that may cause some landlords to balk when it comes to turning over their rental units to a third party. Control and money are the bottom line here.
Reduction in control
A landlord pays a property manager to make decisions, but those may not be the same decisions that the landlord would make. In addition, a property management company may oversee dozens or even hundreds of rental units, meaning a property may not receive the same amount of attention as it might under the landlord directly.
Screening process may lack rigor
One of the keys to finding and retaining good clients is to implement a rigorous screening process, especially since the landlord may never meet the tenant if the property manager handles all of the arrangements. TransUnion SmartMove offers credit reports for landlords, tenant criminal background checks and eviction reports that help take the guesswork out of whether a tenant will be a good fit for your property.
Property management costs
This may be the single biggest factor in determining whether or not to hire a property manager. Basic management fees can vary from between 4 and 12 percent. But that's not the end of the story. Some companies may require additional fees, including:
Vacancy fee: Some companies may charge a flat fee or the standard management fee even while a unit is vacant.
Setup fee: This covers the cost of opening a new account.
Leasing fee: This is a standard fee that covers the cost of getting a new tenant for a rental property. It can range from 25 to 100 percent of the first month's rent, but averages about 50 percent, according to Manage My Property.
Other fees can include advertising, repairs and even lease renewal.
How to Hire a Property Management Company
If after weighing the pros and cons you decide that you would prefer to turn over your rental business to a property manager, the next step is to find the right company. This step is as critical as finding a good tenant, as you are entrusting your property and profit to a third-party.
Depending on your location, you may have dozens of companies from which to choose. You can first narrow down your search by looking at reviews on websites such as Yelp and Angie's List. A Google search will also turn up results with reviews. Select several of the best-rated companies to interview.
There are a few key criteria to keep in mind from BiggerPockets:
How many units does the property manager or company already manage? It's like a teacher managing students: The bigger the class, the less individualized attention a pupil may receive. You should research how many units the company manages and how many employees the company has dedicated to managing them. Of course, you may need to pay more if you want a more "boutique-sized" management company.
Ensure routine inspections are part of the property management agreement.
Ask about the tenant screening process. A good property management company should have a comprehensive screening process in place like the one offered by SmartMove.
Settle the fee structure for maintenance and other costs up front and put the agreement in writing. You will want to empower the property manager to spend up to a certain amount for incidental maintenance or repair issues but should cap the amount at what you feel is a comfortable threshold—$250 to $500 is standard.
Conclusion
The decision to hire a property manager will likely be a balance between time and money. If a landlord feels that managing his or her property portfolio is too time-consuming and can afford the expense of a property manager, then that may be the best decision. On the other hand, landlords who prefer hands-on management of rental units that are within a manageable distance to oversee, and has the time and skill to devote, may decide professional property management is too high a price to pay.
Still undecided? Check out our guide featuring property management advice from the pros for more tips on how to run your rental business successfully.
Additional Disclosure:
Remember that this material is intended to provide you with helpful information and is not to be relied upon to make decisions, nor is this material intended to be or construed as legal advice. You are encouraged to consult your legal counsel for advice on your specific business operations and responsibilities under applicable law. Trademarks used in this material are the property of their respective owners and no affiliation or endorsement is implied.