Disclosure:
This content, except as otherwise indicated or stated on this site, is the property of TransUnion Rental Screening Solutions, Inc. This content is for educational purposes and for convenience only. Trademarks used are the property of their respective owners, and no endorsement or affiliation is implied. The information presented in this content is "as is" without warranties of any kind, and specifically is not represented to be complete and does not constitute legal advice, and is subject to change without notice. You are encouraged to check these terms from time to time for changes, and by accessing this site you agree to these terms and all terms listed. Laws and regulations may vary by state and locality. Consult your own counsel if you have legal questions related to your rental property practices and processes.
Like it or not, the world is shifting toward interactions that require less human contact. From pizza delivery drones to buying a car through a phone app to grocery-store cashiers standing behind plexiglass dividers—people want to feel safe. This is especially true for prospective renters looking for a new place to live.
Landlords must adapt their rental business operations to meet this changing demand, not only to comply with "shelter in place" mandates and social distancing guidelines, but to help tenant applicants feel comfortable exploring someone else's living space.
Fortunately, there are a multitude of online tools and resources available to show off your rental property without requiring in-person meetings. Thanks to the advent of advanced technologies and the ease of using video on your smart phone, independent landlords are successfully giving virtual tours of their rental units, attracting high-quality tenants and avoiding long vacancies.
With a well-executed virtual property tour, and a near-instant online tenant background check from SmartMovesm, you may be able to land better qualified renters in a quicker amount of time, helping you maintain your rental income during times of uncertainty.
The Benefits of Virtual Property Tours
With a little upfront work, virtual video tours of a rental unit can actually reduce the amount of time you spend showing your property. Where you may have normally met with numerous tenants, separately, in order to give one-on-one tours, a video can be shared an infinite amount of times without eating up additional chunks of your schedule.
Virtual tours allow landlords to:
Minimize in-person showings and questions: Virtual tours give prospective renters a much better feel of the space. They'll be able to explore the floor plan and check out the house in detail, which may help answer any questions they have before they ask.
Attract out-of-town tenants: Expand your tenant pool by offering a better view of your rental property. A virtual tour can make it more appealing to renters moving to the area and may entice more people to apply, giving you a wider range of applicants from which to choose.
Weed out uninterested candidates: By providing people with a better first impression of your property, you can narrow down your selection to only those applicants who are truly interested. If they watch your virtual tour and it's not what they are looking for, they won't apply and you won't waste time interviewing or screening.
Host to Create a Virtual Property Tour
Enhance your online rental listing
As tenants won't be seeing the property in person, make sure the visual components of your listing are as effective and attractive as possible. Your rental listing should incorporate these key tenets:
Better photography: If your current photos aren't making the property shine, update with high-quality shots. Hiring a professional photographer can be a smart (although sometimes costly) option, but many of today's smartphones have the technology to capture great photos. Shoot in landscape (horizontal) to show more of the space, and ensure all lights are on and curtains/blinds are open.
Remember, cleanliness is a huge part of great photos. A cluttered bedroom or disorganized dining space can detract from the image you're trying to convey. Straighten up any and all spaces you expect to photograph.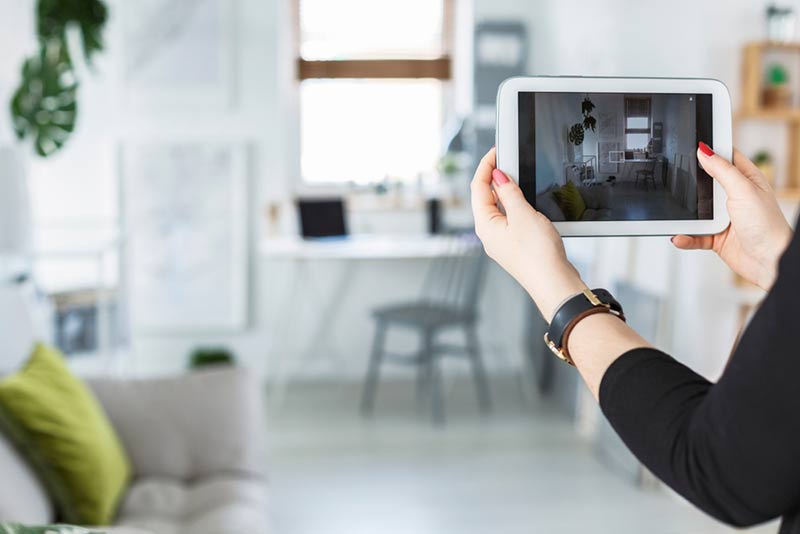 Detailed written descriptions: Write clear, detailed descriptions of the property and highlight the amenities tenants want, such as in-unit laundry setups, storage solutions, and assigned parking. At its root, you are writing an advertisement—focus your words on what prospective tenants want. Look at realty listings to see the latest words and ways properties are described and make it sound amazing without overpromising.
Your listing should also discuss features that cater to your ideal tenant. For example, if you're hoping to rent to young professionals, highlight your property's proximity to restaurants and bars. If you want to entice families to apply, talk about the high-quality school districts. Remember, this is your chance to frame up the property in your potential tenant's mind—paint a good picture.
Virtual Tour: A pre-recorded walk-through gives people a better idea of the layout of your property. The following tips for filming your virtual tour can help sell prospective tenants on wanting to lease your property—just make sure your listing includes a link to your virtual tour.
Tips for filming a virtual tour of a rental property
It's important to complete the necessary prep work before filming your rental property virtual tour. The unit should be in move-in condition. Clear out any trash or personal items left behind from other tenants, make repairs, and clean the property. If your unit is unfurnished, consider paying to stage it once. You can shoot the walk-through while it looks perfect, and simply reuse the video for future tenant vacancies (you should consider stating that furnishings in the video are or are not included).
Once the property is ready for filming, use these 6 tips as a guide: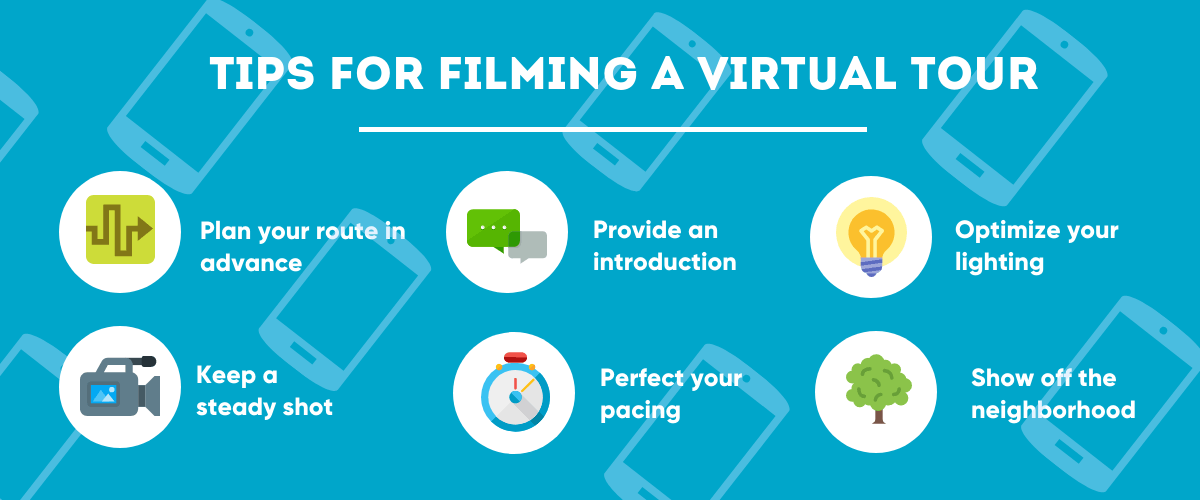 Plan your route: Put a bit of strategy into your video by examining the optimal route. Clear a path, eliminate any potential obstacles or distractions, and consider the areas you want to show off. With a plan in mind, your video will be easier to film, and smoother to watch.

Pro Tip: The flow of your video should follow how a tenant would experience the property in person. That means starting with exterior shots, and then entering the unit, going room to room, and then possibly ending on attractive photos of neighborhood highlights.
Provide an introduction: Rehearse a small introduction at the beginning of the video that includes the property's address, price, and move-in date. This will answer the most frequently asked questions immediately. It's not required that you be on camera when speaking, but ensure your voice is picked up clearly by your phone's mic.

Pro Tip: Wear earbuds while recording your virtual video tour. This helps reduce background noise while keeping the microphone a fixed distance from your mouth.
Optimize your lighting: The key to great photos is great lighting. Turn on all lights, open all window treatments, and record your virtual tour video during the day to maximize natural light.

Pro Tip: If your phone's camera has a wide-angle option, use it to show more of the room and give a feeling of greater spaciousness.


Keep a steady shot: An unsteady shot can have people leaving your virtual property tour early. Consider purchasing a video stabilizer or making your own steadicam (YouTube® has lots of resources on this point). If you find the camera motion is too jerky when moving room to room, get stationary shots from each room, instead. Stand in the corner of each room and pan across to give applicants the full view, then edit the clips together.

Pro Tip: To get a steadier shot, keep your elbow pressed against the side of your body. This helps anchor your phone/camera without having to purchase software or a camera gimbal.


Perfect your pacing: Move through your property slowly. Taking the time to comment on key features or amenities can help entice high-quality tenants. Conversely, you don't need to open every drawer or spend five minutes in the bathroom. Explore the selling points of your property and focus on the features that convince viewers to contact you.

Pro Tip: Practice the "arc and park"—steadily move through the room in a curved path showing as much of the room as possible, come to a stop, and talk while stationary. This helps reduce breathlessness and "bumpy" sounding audio.
Show off the neighborhood: Renters care about the community they will be living in. Speak for a minute or two about nearby amenities, while running a slide-show of local grocery stores, restaurants, bars, schools, and access to public transportation.

Pro Tip: Go to Instagram on a desktop and search for photos that have been tagged in your rental property's neighborhood. Many of these showcase the best of what the community has to offer, and the most popular posts are usually professional-grade photography.
Create a 3D Tour of Your Rental Property
If you'd like to take your virtual tour a step further, consider filming a 3D virtual tour. Prospective tenants can move through different rooms at their discretion and pan 360 degrees, getting an up-close view of the home's best features, including unique amenities and outdoor spaces.
Unlike a standard virtual video tour, to successfully create a 3D tour, you'll likely need to invest in equipment, including a 360° camera, stabilizer, and 3D tour software, such as Roundme.com. Note: you may be able to rent the equipment needed, but this tends to be costly. If you plan to film additional properties in 3D in the future, it may be wise to invest in this equipment now.
If you don't feel confident in your ability to capture the footage you need, there are companies you can hire to film 3D virtual tours.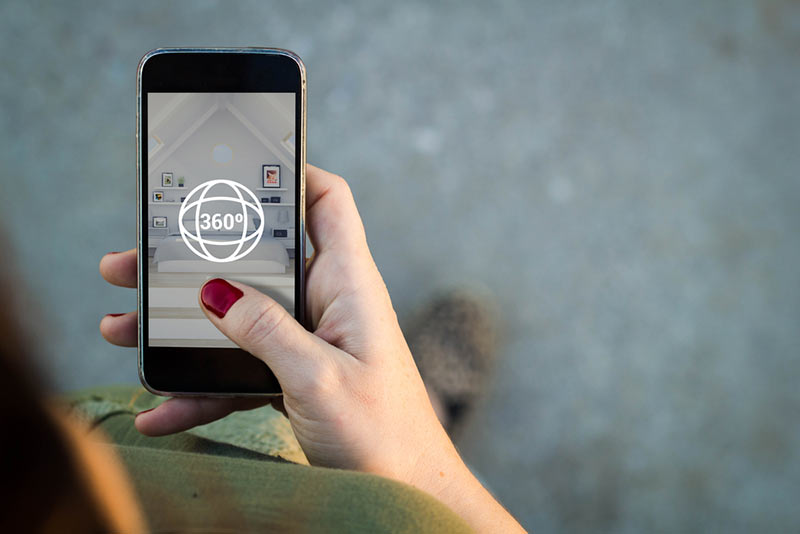 Host Individual Property Tours & Tenant Interviews


With your rental listing updated and virtual tour in place, you may begin to receive applications from interested renters. Once you have a list of qualified applicants, begin the pre-screening process via digital interviews that can serve double-duty as individual home tours.
You can host virtual face-to-face meetings through the use of free online communication tools, such as:
Google+ Hangouts ®
Zoom®
Skype®
You can also use this time to further sell the person on your rental property. These virtual interviews allow applicants to ask questions and have them answered in real-time. If their questions relate to the property, you can use the camera to "show" them the answer right away. For example, if an applicant asks about the amount of storage space, you can point out the kitchen cabinetry, hallway closet, and walk-in bedroom closet.
You know your property better than anyone, and you can highlight key features as you walk your prospective tenant through the property. When speaking to the camera, hold your phone or tablet at eye level, face toward a light source so you can be easily seen. Look at the person's face on screen to make your communications feel more natural.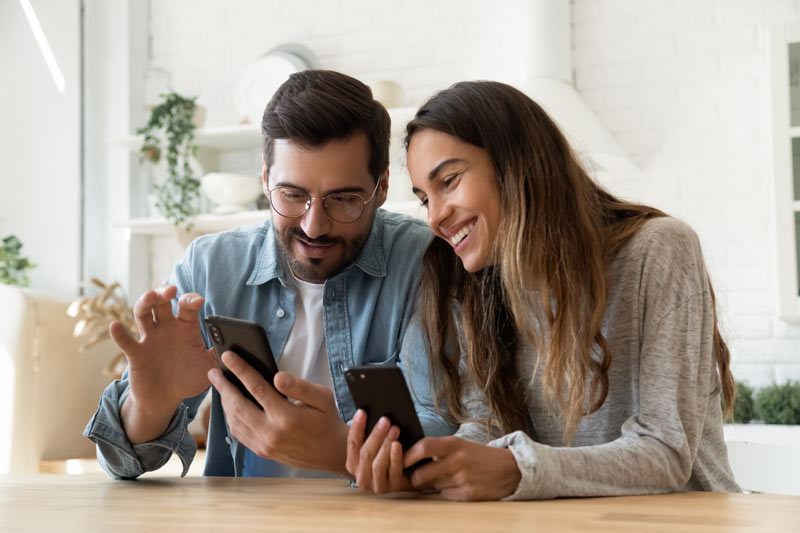 Of course, this hybrid interview/showing should also be used to vet your applicants. Every landlord wants tenants who meet the following criteria:
In order to determine the above, landlords must ask the right tenant screening questions to determine whether or not the prospective applicant will be the right fit for the property.
Note: Instead of hosting a virtual tour, some landlords are utilizing a lockbox option, in which prospective tenants can access the key to the property in a lockbox attached to the home and let themselves in for a self-guided tour. You may offer to video chat with the prospective tenant while they walk through the space. After they've explored the property, instruct them to place the key back in the lockbox. Later, you can head to the property and ensure the doors and windows are locked up properly and the key is back in its place, then change the combination.


Screen Tenants Virtually
While interviews are a key component of the rental process, landlords are incentivized to verify the information reported by the applicant. One of the most effective ways to do this is with an online tenant screening service. Even if you can't meet a tenant in-person before renting to them, a renter background check can reveal crucial information to help you feel confident the person you're renting to is the person they say they are.
In addition to background reports, take the time to talk to your prospective tenant's landlord references. The way a prospective tenant behaved in prior properties is a great predictor of how they'll behave in yours, so it's worth the time to chat with their listed references.
Online Screening, Virtual Tours Can Have Real Impact on Revenue

The world is changing fast. Landlords must follow suite. Incorporating more contactless interactions into your leasing process can increase your appeal to prospective renters and help grow your rental revenue. To make a more confident leasing decision, combine virtual video tours of your rental property with comprehensive online tenant screening.

With SmartMove, you can gain almost instant access to an applicant's credit report, criminal background and eviction history—all from the safety of your home. Simply provide the renter's email address, and SmartMove walks them through a verification process. Once approved, you receive trusted TransUnion reports that give you deep insight into your prospective tenant.

SmartMove online tenant screening services go beyond the traditional credit check, and include an Income Insights report and a ResidentScore®.
Income Insights helps you decide if additional income verification will be needed, which can lower your risk of payment issues in the future
ResidentScore, a credit score built specifically for rental screening, evaluates a tenant's credit history and is proven to predict eviction risk 15% better than a generic credit score.
Of all the things you have to worry about in today's world, finding great tenants doesn't have to be one of them. Get a free account today and start screening with SmartMove immediately (subject to terms and conditions).
Additional Disclosure:
Remember that this material is intended to provide you with helpful information and is not to be relied upon to make decisions, nor is this material intended to be or construed as legal advice. You are encouraged to consult your legal counsel for advice on your specific business operations and responsibilities under applicable law. Trademarks used in this material are the property of their respective owners and no affiliation or endorsement is implied.