Disclosure:
This content, except as otherwise indicated or stated on this site, is the property of TransUnion Rental Screening Solutions, Inc. This content is for educational purposes and for convenience only. Trademarks used are the property of their respective owners, and no endorsement or affiliation is implied. The information presented in this content is "as is" without warranties of any kind, and specifically is not represented to be complete and does not constitute legal advice, and is subject to change without notice. You are encouraged to check these terms from time to time for changes, and by accessing this site you agree to these terms and all terms listed. Laws and regulations may vary by state and locality. Consult your own counsel if you have legal questions related to your rental property practices and processes.
Travel nurses are registered medical professionals with clinical backgrounds who work for independent staffing agencies. These agencies assign travel nurses to areas across the country on a temporary basis to fill nursing employment gaps. This means these nurses will often team up to rent out properties that they can live at for the short term.
If reliable rent payments, short-term leases, and a steady stream of rental applicants sounds like the perfect renter situation, turning your property into a travel nurse rental could be a financially-savvy move.
The need for these medical professionals is on the rise—especially now with coronavirus worldwide. Employment of registered nurses (RNs) is expected to grow by 15% from 2016 to 2026, and the American Nurses Association predicts that 1.1 million new nursing jobs will be required by 2022.

If you own or manage a rental property near a hospital, travel nurses may prove to be an advantageous target renter. To learn more about renting more to these professionals, read this guide.
No matter how professional or how financially-solid a traveling nurse may appear, it's important to protect your rental property by running a quick online background check. SmartMove® has been used by millions of landlords to learn more about an applicant's credit report, criminal background and eviction risk.
Should I rent to a traveling nurse
If you elect to rent to traveling nurses, there are some pros and cons to consider. Independent landlords and property managers should consider the benefits and drawbacks of renting to these health professionals. As a reminder, you should always consult the laws applicable to your business and consider consulting an attorney to help you with confirming your responsibilities under applicable law – since this material is not legal advice and should not be construed as legal advice.
Pros of Renting to Traveling Nurses
Reliable payment: Hospitals normally assure housing or housing payments, and you may benefit from the added element of stability. According to org, travel nurses can access housing when on assignment via two options:

Stipend pay: choose their own rental arrangements for the period that they'll be on assignment.
Agency-placed housing: rental arrangements are set up by the nurse's placement company.
Because these tenants can show proof of income and have reliable stipends through organized agencies, they may be more reliable with timely rental payments.
Great for short-term rentals: If you're hoping to rent out your home for short durations, travel nurses are a great option. While the industry standard travel nursing contract generally lasts about 13 weeks, these agreements may last anywhere between 8 and 26 weeks.

Cons of Renting to Traveling Nurses
There are certain limitations and drawbacks to consider if you do decide to rent to travel nurses or other traveling professionals, including.
Unpredictable contracts: There is some degree of uncertainty and potential that the assignment could change. Your prospective tenant has signed on the dotted line, but a week before they're set to arrive, their nursing contract is cancelled. Depending on the terms of your lease, or your terms with a staffing agency, you may be out a tenant and deal with an unexpected vacancy. Always check applicable laws and consider consulting with an attorney.
More frequent turnover: Travel nursing contracts may be renewed once the initial period comes to a close, but in many cases, your tenant will move on to a new assignment. If you're not comfortable managing frequent turnover in your rental unit, this may be a drawback.
What's the best rental property listing site for travel nurses
If you're looking to attract a traveling nurse tenant, you may want to consider listing sites tailored to them*:
*these are not endorsed nor is any endorsement or affiliation implied.
These two websites cater to traveling professionals. Landlords can list their properties on the site, and travelers can book directly with you through an easy-to-use app. Listing your rental property on a site that caters to traveling professionals comes with added benefits—these sites tend to partner with healthcare staffing companies in search of housing for travel nurses. By positioning your property in medical-heavy geographic areas, you may more easily reach traveling nurses, both individually and through staffing agencies.
However, general listing sites may also prove to expand your applicant pool. Check out the most popular rental listing sites and read up on the best time to list your rental property before publishing.
What are the top cities for travel nurses
Travel nursing assignments are not necessarily available in all cities. If you own rental property, consider whether travel nurses typically take jobs in your area. Host HealthCare lists the top 50 cities in demand of travel nurses, including:
Durham, North Carolina
Houston, Texas
Cleveland, Ohio
Rochester, Minnesota
Boston, Massachusetts
Los Angeles, California
Philadelphia, Pennsylvania
Salem, Oregon
New York City, New York
Ann Arbor, Michigan
The abovementioned FurnishedFinder.com also offers a helpful tool for property owners and landlords to assess the travel nursing demand in their area. By entering your city and state, you can view statistics for travel nurse housing in the location.
What kinds of amenities do travel nurses want in a rental property
To attract this niche subset of the renter population, there are a few amenities and lease provisions you should consider offering:
Full furnishings: The majority of traveling nurses want fully furnished properties. As their assignments may require them to move quickly, they likely want to avoid shipping big budget items like beds, tables, and couches. Adding in the most essential pieces of furniture may help you attract the attention of these temporary renters.
In-Unit Washer and Dryer: Nurses work long shifts, often going through multiple sets of scrubs. The last thing a nurse wants after a 12-hour shift is to head to the local laundromat. By providing an in-unit washer and dryer, you offer ultimate convenience. In addition, in-unit laundry machines are one of top amenities requested by tenants. If you elect to lease to a more general subset of the rental market in the future, your investment may help you attract high-quality tenants.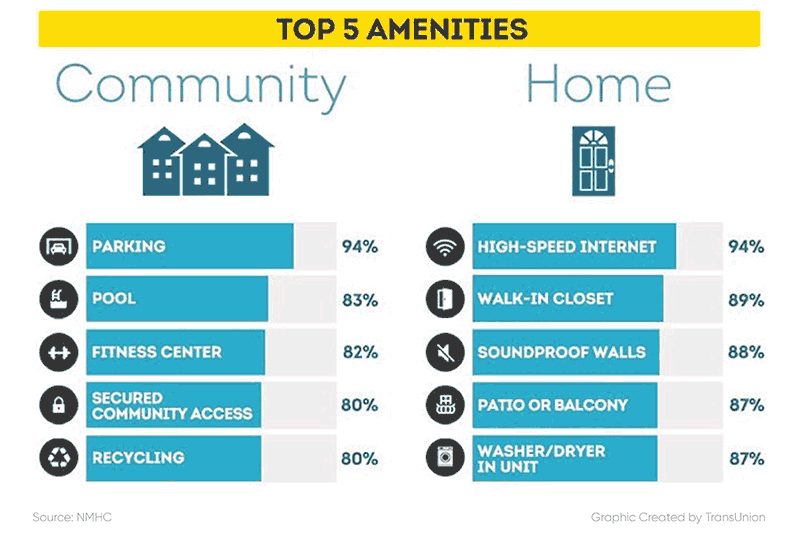 A pet-friendly policy: It is possible that a traveling nurse will bring along their pet when they move. By offering pet-friendly travel nurse rentals, you can make your property more appealing. You may be able to get more money for a pet-friendly unit by adding on pet rent, a refundable pet deposit, and a pet cleaning fee. If you do decide to allow furry friends at your rental property, be sure to include a detailed pet policy in your lease agreement.
Security systems: Travel nurses are in a new place, and safety is top priority. Consider that more than 90% of all nurses are women; a significant portion of travel nurses are traveling on their own. So making sure they feel secure in your rental property can go a long way. Install alarm systems or camera to give tenants peace of mind.
Location, location, location: To attract a travel nurse tenant, your rental property should be no more than 30 minutes from their assigned hospital. If your property boasts great location, or easy access to city transportation, highlight that in your rental listing.
How to Background Check a Travel Nurse Tenant
If a landlord decides to use their gut and not the data, then they could make a mistake when making a leasing decision. It is wise to thoroughly screen every person who wants to rent from you, even if they are a professional who plans to reside in the property only a few months. As a reminder, you should always consult the laws applicable to your business and consider consulting an attorney to help you with confirming your responsibilities under applicable law – since this material is not legal advice and should not be construed as legal advice.
With SmartMove online tenant screening, independent landlords can access the information they need to make a confident leasing decision.
SmartMove can help to reduce the stress of trying to screen someone you've just met. You'll know pertinent details about your applicant quickly and be able to make a more informed decision on-the-spot.
SmartMove process enables fast access to screening tools, making it easier to understand your applicant's story within minutes. Sign up is done online and is free. Plus, landlords don't need to the applicant's SSN to start the process, just their email address. You use as you go and you have flexibility to pay yourself or pass the cost onto the applicant (but again, you should check applicable laws and/or consult with legal counsel to advise you on this part).
Within minutes you can confidently screen your applicant. Trust in the moment becomes possible with reports delivered lightning-fast and using data from TransUnion, a trusted credit reporting agency for 40+ years. With critical information at your fingertips, you can make a more informed leasing decision on the spot which enables the applicant to lock in that dream rental unit that they've always wanted and potentially move in same-day.
Our detailed rental background checks include:
Tenant credit report
ResidentScore
Criminal history
Eviction report
Income Insights
There are two unique features that landlords get with SmartMove: ResidentScore and Income Insights.
Doing a landlord credit check is very important during the screening process. ResidentScore, our proprietary credit score, is built for the rental industry. It's proven to predict eviction risk 15% better than generic scores and identify 19% more skips. This helps landlords be more confident about their applicant and can establish trust in the moment.
It can identify risk better than a typical credit score and that you'll get good insight into your applicant's creditworthiness.
It even can score applicants who have limited financial history or a "thin" file, which helps you widen your renter pool.
That's why it is included in every SmartMove screening package. With ResidentScore, you aren't stuck basing your decisions on the same algorithms that a bank would use for an auto loan or some other kind of loan. ResidentScore is special. It is built from the insights of 500,000 actual rental outcomes. And it is backed by the power of TransUnion analytics and designed to call risk specifically for rental outcomes.
Income Insights, a report that helps to analyze applicant self-reported income. It runs an analysis on your rental applicant quickly and confirms if their self-reported income aligns with their credit behavior. You'll know which applicants require additional income checks and which ones you can skip, saving you time. Plus you can lower your risk of payment problems.
With SmartMove, trust can be achieved in the moment because you can assess rental risk with more precision. This can give you the ability to confidently choose your next renter and do so on-the-spot. With unique insights and critical information fast, landlords can fill their rental unit quickly and with more confidence.
Whether you decide to rent to travel nurses or stick to long-term leases, screen every prospective tenant thoroughly with detailed background checks from SmartMove.
SmartMove,
Great Reports. Great Convenience. Great Tenants.
Additional Disclosure:
Remember that this material is intended to provide you with helpful information and is not to be relied upon to make decisions, nor is this material intended to be or construed as legal advice. You are encouraged to consult your legal counsel for advice on your specific business operations and responsibilities under applicable law. Trademarks used in this material are the property of their respective owners and no affiliation or endorsement is implied.