Disclosure:
Remember that this material is intended to provide you with helpful information and is not to be relied upon to make decisions, nor is this material intended to be or construed as legal advice. You are encouraged to consult your legal counsel for advice on your specific business operations and responsibilities under applicable law. Trademarks used in this material are the property of their respective owners and no affiliation or endorsement is implied.
Being a landlord can be challenging, especially when you're starting out. From finding and screening tenants, creating and following a rental agreement, and collecting rent online, we will help guide you through all the important landlord tasks.
Get started with these 13 must-know tips for first time landlords:
1. Treat Your Rental Property Like a Business
Managing your rental property may not be your primary job, but it is still a business and a source of extra income. It's important to remain professional with your tenants, keep your finances intact, and perform d thorough tenant screening prior to renter move in.
In order to conduct good business, you need to comply with federal, state, and local laws. It's important to make sure your business follows all necessary laws in order to maintain a positive reputation and avoid potential legal problems. Real estate and rental investments often come with regulations, so be sure to take the time to conduct research and understand all federal and state specific laws before plunging in.
It's also important to protect yourself from potential accidents or liability claims: one way to do so is by purchasing landlord insurance. If an unfortunate situation arises, like a pipe bursts or theft occurs, landlord insurance can protect you from bearing the loss. This means you won't have to pay thousands of dollars if a tenant should sue you.
Conducting good business also means preventing problems before they happen. The best way to avoid problems is to keep your unit and building in good condition with.
Before renting to tenants, double check that your rental property is a safe place to live. It's worthwhile to spend money to make sure everything is up-to-code and all utilities work. For example:
Test smoke and carbon monoxide detectors
Make sure all vents are free of buildup (debris, moisture, etc.)
Check internal and external pipes for combustion
Once you have tenants living in your unit, you should have a plan as to how you will fix dangerous problems immediately. For example, how will you fix the furnace if it breaks, or help a tenant who locks them self out? The best way to prepare for problems like these is to have a plumber, locksmith, and contractor on call.
Being professional, keeping your finances in mind, following your city and state's laws, protecting yourself from liability, and preventing tenant problems are the best ways to manage a good rental property business.
2. Find Tenants Online
The majority of tenants search online for their next apartment, which means the most effective way to find tenants is to create an online rental listing. Promote your listing on sites such as Trulia and be sure to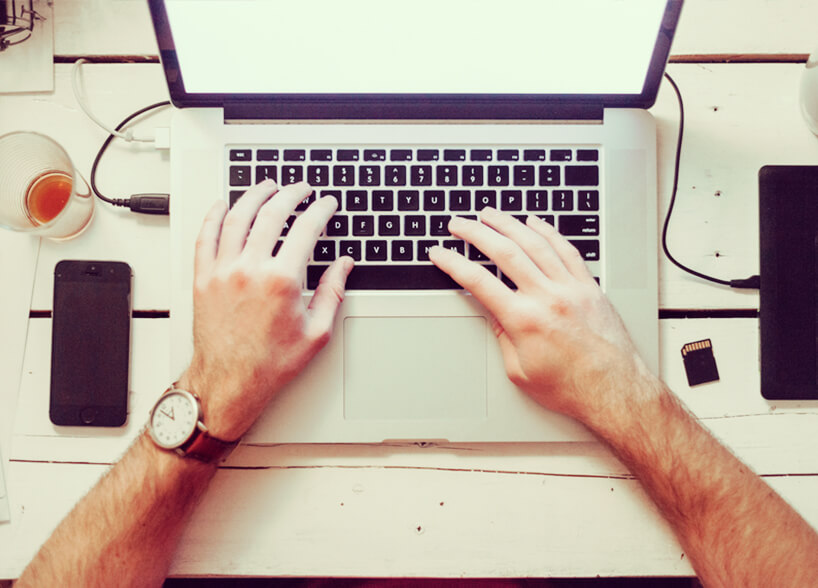 The key to finding tenants is to create an online rental listing that tells tenants what they want to know about your rental property. They'll want to know the rent price, the address, number of bedrooms and bathrooms, amenities, and nearby attractions—the more informative the listing, the better. It's also a good idea to upload clear photos of every room and common space, as tenants will likely be more interested if they can easily visualize the space.
An appealing rental listing that highlights your best features and announces your requirements is the best way to attract quality tenants who will pay rent on time and take care of your property.
3. Consider Hiring a Property Manager
Hiring a property manager can be a worthwhile investment if you're looking to save on the time and hassle involved in owning a rental property, such as marketing your property, collecting rent payments, and dealing with tenant issues. A good property manager can also help manage multiple rental properties if you find yourself overwhelmed with landlord responsibilities.
Hiring a property manager is a great avenue to explore if you don't live near your property or don't want to fully commit to the hands-on role of managing the rental. By putting the responsibility of owning a rental home on a third party, you'll have peace-of-mind that your property is being maintained in a professional and timely matter.
Keep in mind, you're legally responsible for maintaining a habitable space for your residents, so if you don't have the time or resources to dedicate to this important task, it may be time to consider hiring help. Whether your property's roof is in need of some TLC, or the walls need to be repainted, a property manager may have to take on a great deal of responsibility, or hire the right person to do so.
If you can afford the expense, a property manager can help to streamline your landlord duties and facilitate a more hassle-free rental process. Similar to the procedure for finding the right tenant, make sure that you properly screen potential property managers. Don't forget to ask for local references and interview multiple people before settling on any final candidates.
4. Set the Right Rent Price
To set the right rent price, we recommend researching your market to learn what the fair market rent price is in your area. Pricing your rental at the rent price that makes sense in your location can mean the difference between vacancies and attracting good tenants so you can rent your property quickly. You can also use online applications such as Rentometer to help guide your rental rates.
As you set your rent price, you should keep in mind how it affects your financials. After all, rent payments are your main source of income on your rental property. To compare your rental income to your rental expenses, you should list your fixed and estimated expenses. Fixed expenses are your mortgage payment, property taxes, insurance fee, and HOA fees. Your variable expenses are utilities, repairs, and property improvements. By comparing income to expenses, it's easier to see how rent price affects your monthly revenue.
Thereyou's no point in setting the right rent price if you have tenants who don't pay on time, which is why the next tip is critical.
5. Create and Follow a Tenant Screening Process
The main goal of tenant screening is to help find quality tenants who will pay rent on time and take care of your property as if it were their own. To select responsible tenants, it's important to filter out good potential tenants from the mountain of applications you might receive.
You should look for a tenant who can pay in full each month, doesn't have a criminal history, and has a good rental background.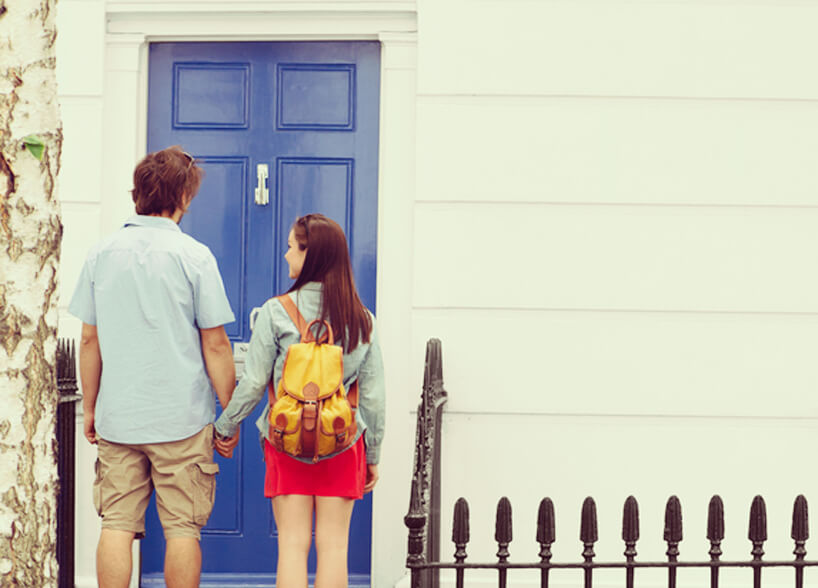 6. Require a Rental Application
A good rental application will give you quick information about your prospective tenant: name, current address, reason for their move, employer information, income, and landlord references. It's important to ask the right type of questions so you have all of the information you need to make a smart decision about who will live in your property.
7. Require Renters Insurance
We live in a lawsuit-laden land, so it's important to arm yourself with knowledge and encourage your renters to do the same. By requiring renters insurance, you help avoid litigation if the renter's belongings are damaged. In addition, renters insurance is generally low cost, so it's a small financial burden most tenants can easily (and willingly) take on.
Note: It's important to consult a legal professional before adding a clause to your rental agreement about mandatory renters insurance. Laws regarding this issue differ state to state.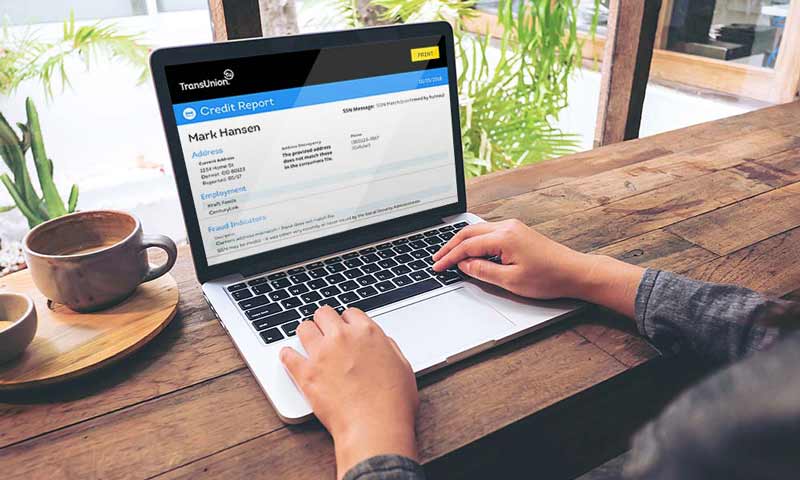 8. Require a Credit and Background Check
Credit checks are among the best ways to learn if an applicant is financially responsible or not. When reviewing your prospective tenant's credit and background reports, look out for these red flags: notable debt, undue payments, bankruptcy filing, and prior eviction history. A solid financial and background history is a predictor that a tenant will pay rent on time, is free of a relevant criminal history, and will treat the property with respect.
Note: It's always a good idea to rent to someone with good credit. Even if an applicant is otherwise perfect, bad credit may indicate financial imprudence—and no amount of personality or charm can substitute for that.
9. Have a Written Rental Agreement
Having a written rental agreement is the best way to communicate your expectations and protect yourself in legal situations. While oral agreements are legal in some instances (usually for agreements that are less than 12 months), they're less effective than a written document signed by both parties. Without a written document, it may be difficult to prove what was agreed upon prior to tenant move-in.
All of your rules and clauses must adhere to state-specific laws. Our lawyer-reviewed rental agreement makes this easy for you. It's state-specific, meaning your rental agreement will automatically comply with your state laws.
A useful rental agreement is also specific. You should thoroughly think through what rules you want to include: Are pets allowed? Will there be a late rent fee? What is the specific security deposit amount and how does the tenant receive it back in full? Do you want a noise restriction rule? Make sure your rental agreement is customized for you. Note: Remember, HOA regulations are not a suggestion. If applicable, make sure your HOA's regulations are specified in your rental agreement. Examples include: quiet hours, snow removal expectations, and guest parking rules.
A clearly written rental application can forge a strong landlord-tenant relationship. If something breaks, who pays for the repairs? It can provide timeline stipulations and set up a process for your response to residents that have property issues.
For example, should tenants expect a 24-hour maximum wait time when there's a pressing issue? Will you be available during the entire day, or only from nine to five pm? Make sure these answers are clear and concise, and ensure your timeline follows local, state, and federal laws. Having a rental agreement that is specific to your rules and expectations can help to make communication with your tenant easier. If everything is mapped out in the rental agreement, there is likely to be less confusion down the road.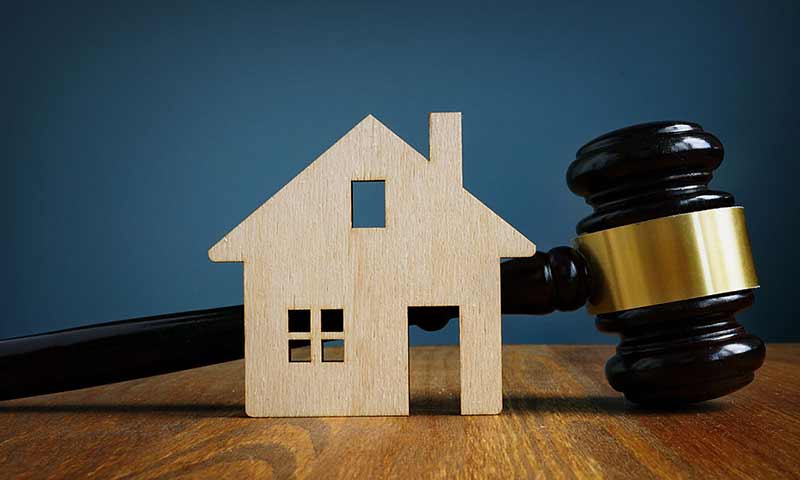 10. Enforce and Follow the Rules
You need to enforce the rules in your rental agreement, otherwise your agreement loses its importance. Tenants will notice if you do not enforce rules and may take advantage of your leniency. The most important rule to enforce is your late rent fee. You can allow a grace period, but after that, you should make sure your tenant pays his or her late fee.
Tenants are more likely to follow rules if you do too. An example of a rule you should follow is the Notice of Entry rule, which typically requires 24-hour notice before entering the unit. It's best to be respectful of the rules. Tenants appreciate this, too.
11. Collect Rent Payments Online
Online rent payments are more convenient and more secure. Money magazine reports that millennials pay 61% of their bills online, and older generations pay 42% of their bills online. The easier it is to pay rent, the more likely your tenant will pay. Tenants can even set up scheduled payments so their rent is automatically taken out of their account. Tenants love the convenience that online payments offer, and you will love getting your payments on time every month.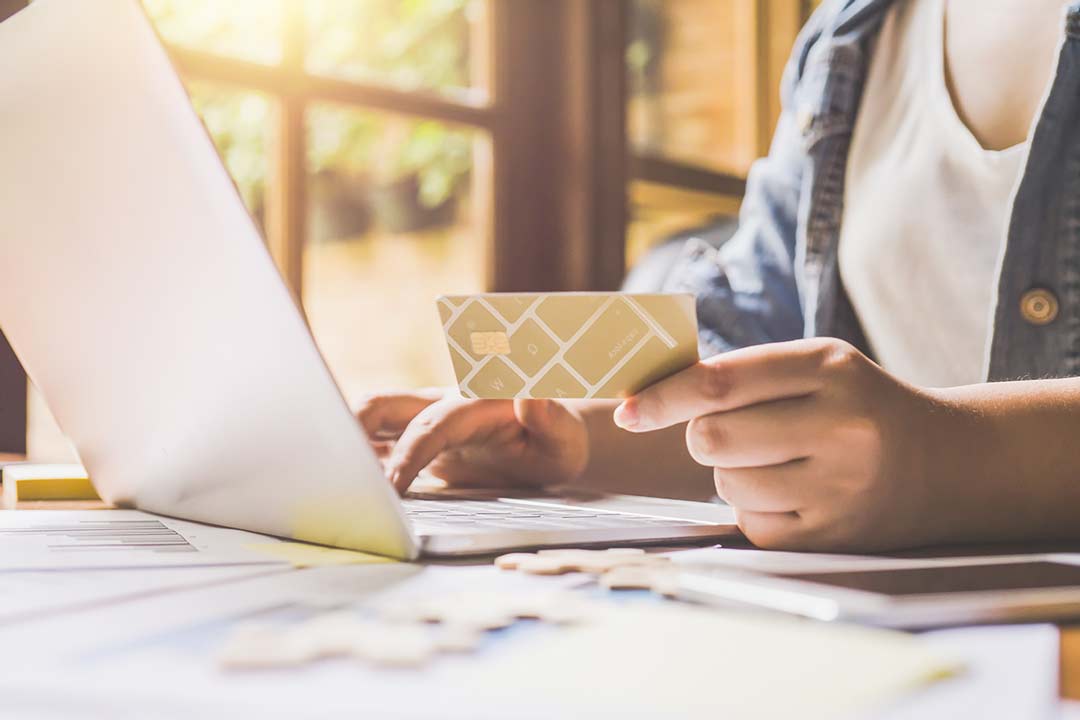 Collecting rent online also provides clarity. You can immediately know when a tenant schedules a payment, what day it withdraws from his or her account, and when it will be deposited in your account. With online payments, you never have to hear, "The check must have gotten lost in the mail."
Furthermore, it's risky for tenants to mail checks. Their check can get lost, or worse, their bank account details can end up in the wrong hands. Personal information is encrypted in online transactions. An online payment will rarely be lost in translation like a check.
With added convenience and security, paying rent online is the best way to make sure you get paid every month on time.
12. Keep digital records of everything
As a landlord, you should keep records of everything: deposit receipts, rent receipts, maintenance receipts, and a record of all landlord-tenant communication. Digital records can be securely organized without creating paper clutter.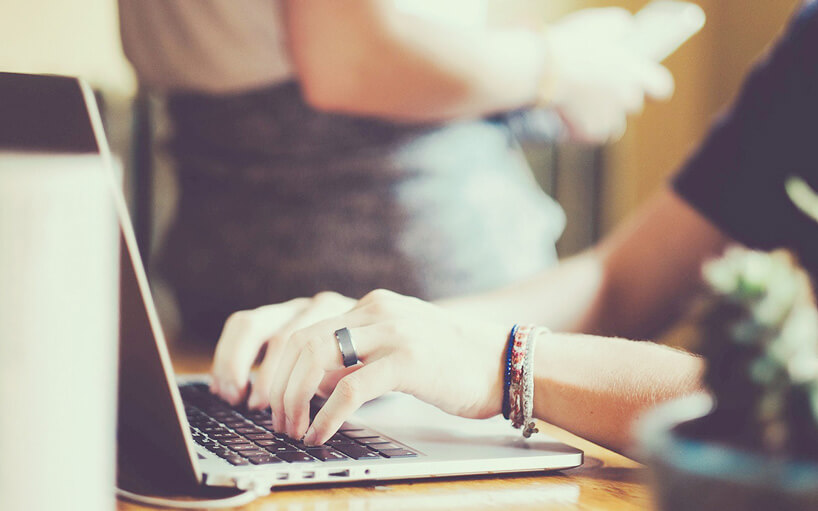 Holding onto receipts and communication records is a good idea in case legal issues emerge. If you have records of transactions and communications, then you are more likely to prove you're right in court. Having evidence to support your claims is always a good idea.
Professionally manage your business by keeping good records. Storing records digitally is the most organized, up-to-date way to do it.
13. Keep Good Tenants
After spending time finding tenants, screening tenants, and signing a rental agreement, you don't want all of that effort to go to waste. Constantly repeating this process can be exhausting, so the best way to preserve your time and money is to keep good tenants.
If you have a tenant who pays rent on time and takes good care of your property, then you should ask him or her to renew their rental agreement about 90 days before it expires. Renewals will help you avoid a vacancy and save you time by not having to search for new tenants.
Conclusion
From managing your rental property business, finding and screening tenants, and collecting rent, every step along the way matters. We want you to manage a top-notch rental business without sacrificing unnecessary amounts of time, money, and stress. TransUnion SmartMove is an online tenant screening service that is designed for the busy, independent landlord. Credit, background, Income Insights, and eviction reports are delivered to your inbox in minutes, so you can fill your vacant rental property quickly. With the right tips and landlord tools, being a landlord doesn't have to be so hard.
About Avail
Avail is a TransUnion SmartMove partner. At Avail, our end-to-end software helps DIY landlords with advertising vacant properties, tenant screening, creating and signing rental agreements, collecting rent, and managing maintenance issues. More than 20,000 landlords and their tenants use our platform in 6,000 zip codes across the country.
Additional Disclosure:
Remember that this material is intended to provide you with helpful information and is not to be relied upon to make decisions, nor is this material intended to be or construed as legal advice. You are encouraged to consult your legal counsel for advice on your specific business operations and responsibilities under applicable law. Trademarks used in this material are the property of their respective owners and no affiliation or endorsement is implied.