Disclosure:
This content, except as otherwise indicated or stated on this site, is the property of TransUnion Rental Screening Solutions, Inc. This content is for educational purposes and for convenience only. Trademarks used are the property of their respective owners, and no endorsement or affiliation is implied. The information presented in this content is "as is" without warranties of any kind, and specifically is not represented to be complete and does not constitute legal advice, and is subject to change without notice. You are encouraged to check these terms from time to time for changes, and by accessing this site you agree to these terms and all terms listed. Laws and regulations may vary by state and locality. Consult your own counsel if you have legal questions related to your rental property practices and processes.
Being a landlord is a lot more than providing people with a place to live. It requires time, patience and the ability to learn from your mistakes. There are many trials and tribulations that come with success. You have to work your way to the top, which is not always an easy climb. There may be a few bumps along the way, some that are easier to recover from than others.
To help give some perspective and advice on what it actually means to be a landlord, we have interviewed some of the most successful in the business. We've asked them the hard questions- like mistakes they have made and advice they would give to those that are just entering the business.
Our interview with Seth Williams
This month's featured landlord is Seth Williams. He is the founder of REtipster.com, a blog that provides real world guidance to part-time real estate investors. He has ten years of experience with raw land and residential properties in the industry so, we figured he would be the perfect first candidate for our new series. In his interview, Seth gives some valuable insights on new investment opportunities and what not to do.
Why did you become a landlord?
Seth: The fact that I'm providing quality housing for people in my community and in return, they will gladly pay off my mortgages and build my real estate equity.
What was your first real estate investment?
Seth: The first property I ever bought was a small, single family home. I bought it at the wrong time, for the wrong price, and nothing about it went according to plan. It was a painful way to learn what NOT to do, but the lessons will last a lifetime.
What do you mean when you say, "nothing went according to plan"?
Seth: At the time, I was looking for opportunities during a major economic bubble. Real estate prices were higher than they'd ever been. Being young and naïve, I was stuck on the idea of buying real estate (ANY real estate would do). Rather than searching diligently for the right deal and/or waiting patiently for the market to cool down, I bought the first property I could afford in the neighborhood I wanted to invest. If I had waited for just 12 - 24 months (and either saved my cash, or put it into something more stable for a short time), I would have seen real estate prices come crashing down very quickly, and I could have easily bought the same house (or dozens of comparable ones) for about 60% - 70% of what I had originally paid.
To make matters worse, after realizing real estate prices weren't going to "recover" any time soon, I spent thousands trying to improve the property by pouring sweat equity into it - only to find that my improvements made very little difference to the appraised value of the home. In the end, it was a deal that taught many painful (and invaluable) lessons along the way, and if forever changed the way I make buying decisions.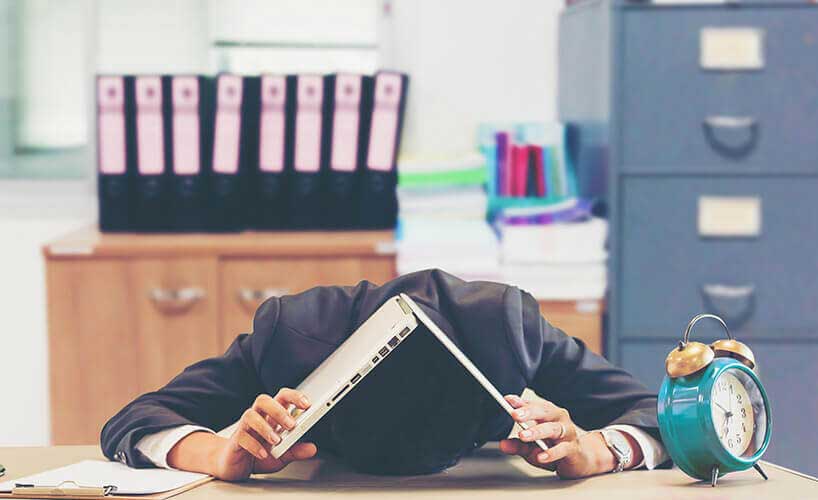 What is one of the biggest mistakes you or a colleague has ever made in the business?
Seth: The biggest worst investment decisions I've made have generally been the result of my impatience and failure to wait for the right opportunity. I am referring to the purchase of my first house - which happened at the wrong time, for the wrong price. If I had waited 1 - 2 years, I would have had infinitely more options available to choose from, at prices that left a lot more room for profit and cash flow.
Luckily, the problems from these decisions were always small enough for me to dig myself out of, but big enough for me to learn from the experience and change my approach when necessary.
When you first start entering the real estate industry, it can be easy to lose money in ways that you didn't even realize. There are several mistakes landlords can make right off the bat that can kill their profit. One of the biggest mistakes, like Seth mentioned, is impatience. Impatience can lead to becoming lazy when it comes to things like rental screening or important maintenance issues.
These issues can seem small at first, but if not taken care of, can become huge problems in the future. Seth was able to realize what he was doing wrong and learn from it. However, taking too long to learn from your mistakes can result in a detrimental impact to your business and bank account.
What is a piece of advice you would give someone who is thinking about becoming a landlord?
Seth: When you're running the numbers to calculate the return on a new investment opportunity, it is imperative to use accurate (and conservative) inputs and assumptions. In other words, DON'T trust the figures you hear from the agent or seller involved in the deal. Do your own independent research to uncover what the realistic numbers are for income and expenses and verify, verify, verify.
What are the top factors you consider when looking at a new investment opportunity?
Seth: First and foremost, I look at the cash flow. What does the property currently generate, and what will it realistically be able to generate in the next 12 - 24 months, after I've make strategic improvements to the property, eliminated or reduced certain expenses, adjusted the rent price as necessary and placed the right tenants in the property?
The quality of the neighborhood and the home value projections are good to be educated about, but they aren't the ultimate deciding factor that drives me to buy a property. I have limited control over the property's value and the direction of the neighborhood, but the cash flow is something I will have a much greater influence over, depending on the price I pay and the improvements I'm able to make in the short term.
Seth brings to light some really important points here. Researching the property you are considering and calculating cash flow are two of the most important things to do before investing in your first rental property.
Before looking at a new investment opportunity, make sure that this sort of commitment is right for you. Research by reading up on investment books, taking courses, or chatting with people who are familiar with the business. This will help you be more prepared throughout the process. Second, calculate cash flow. This will ensure that your investment will be a profitable one, and will make for a consistent income on the property.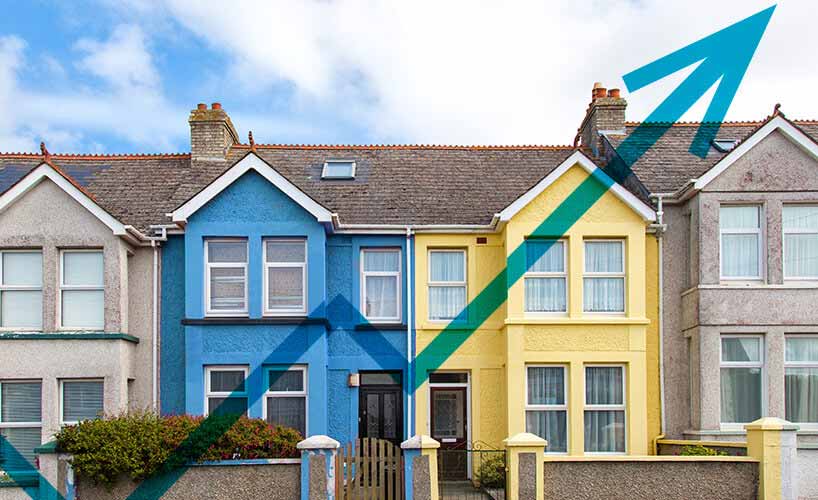 Conclusion
Like we said in the beginning, success comes from hard work and patience and that is exactly what has gotten Seth to where he is now. Learning from experiences is a critical part of progress. Seth learned that when it comes to new investment opportunities, it is important not to rush and make sure the numbers are accurate before jumping in head first. For more tips from the pros, check out our article on the 50 industry experts you should be following on Twitter.
Additional Disclosure:
Remember that this material is intended to provide you with helpful information and is not to be relied upon to make decisions, nor is this material intended to be or construed as legal advice. You are encouraged to consult your legal counsel for advice on your specific business operations and responsibilities under applicable law. Trademarks used in this material are the property of their respective owners and no affiliation or endorsement is implied.