Disclosure:
This content, except as otherwise indicated or stated on this site, is the property of TransUnion Rental Screening Solutions, Inc. This content is for educational purposes and for convenience only. Trademarks used are the property of their respective owners, and no endorsement or affiliation is implied. The information presented in this content is "as is" without warranties of any kind, and specifically is not represented to be complete and does not constitute legal advice, and is subject to change without notice. You are encouraged to check these terms from time to time for changes, and by accessing this site you agree to these terms and all terms listed. Laws and regulations may vary by state and locality. Consult your own counsel if you have legal questions related to your rental property practices and processes.
Black mold. Scurrying roaches. Broken heaters that keep tenants shivering. If this sounds like a nightmare, then you're probably one of millions of landlords who work hard to keep your rental unit in good condition. After all, one of the most important responsibilities landlords have is to keep their tenant happy, as tenant turnover can cost $1,750 per month.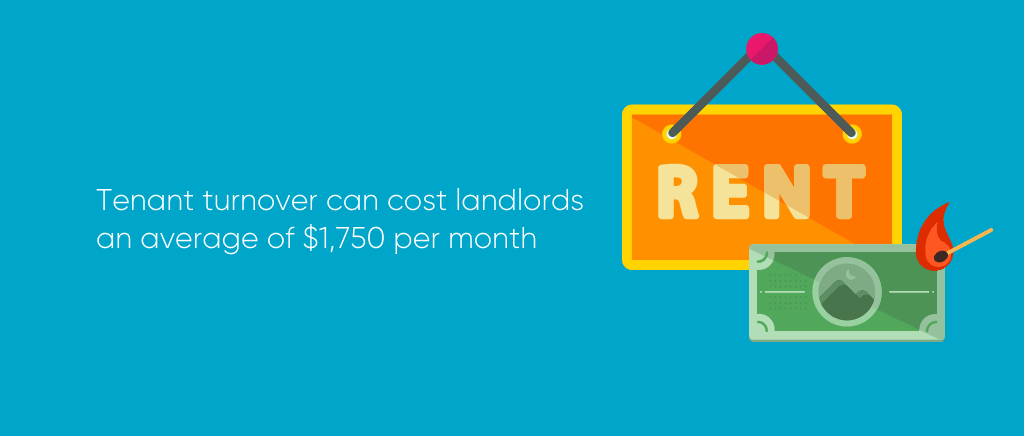 But what happens if something breaks and you can't fix it right away Or if there are major problems that your renter doesn't tell you about What if your standards for 'habitable' are different from those of your tenants
As a landlord, you are generally required to adhere to an "implied warranty of habitability," which means – in so many words – that you are required by law to meet minimal health and safety standards in your rental—or you may face severe legal and financial consequences. As a quick reminder, this material is not legal advice nor is it a complete review of implied warranties, so you are encouraged to check the laws applicable to your business and/or consult a legal advisor for advice on your business's obligation(s).
A landlord's to-do list is long: create rental listings, pre-screen tenants, collect rental applications, handle insurance needs, prepare the rental home, gather rent—there's plenty on your plate.
Beyond following the guidance listed below, you can also help ensure the habitability of your unit by finding the right renters in the first place. Responsible renters will let you know right away when the dishwasher leaks or if the furnace is making a weird sound.
Screening tenants with a service like TransUnion SmartMove gives you insights to an applicant's past rental and financial behavior, which will make you feel more confident that you will have responsible tenants who will tell you about any issues before they become habitability violations.
What is the Implied Warranty of Habitability
Under the implied warranty of habitability, landlords generally have a legal obligation to ensure their rental properties are fit for human habitation. In layman's terms, this warranty requires that a rental property meet certain health and safety requirements when a tenant moves in. As noted above, you are strongly encouraged to check the laws applicable to your business and/or consult a legal advisor since this material is not legal advice.
The property, in other words, is to remain "habitable" throughout the duration of the lease. That means that ongoing maintenance and repairs may be necessary for your rental property to meet habitability standards.
Note: The definition and application of the implied warranty of habitability may vary by state.
It's extremely important to do your due diligence and keep your property in great condition for your tenants. Landlords found in breach of this warranty have faced severe consequences, including legal disputes, court-ordered repairs, and legally permissible tenant non-payment of rent.
What types of leases are subject to the Implied Warranty of Habitability
Independent landlords are generally subject to the Implied Warranty of Habitability, as it applies to residential leases, including apartments, houses, and other types of residential dwellings rented for living purposes. Be sure to consult the laws applicable to your business and consider consulting a legal advisor.
What conditions violate the Implied Warranty of Habitability
The exact details and requirements of the implied warranty of habitability vary based on the location of your rental property. However, in most cases, landlords must provide a tenant with:
Drinkable water
Hot water
Heat
Working electricity
Smoke detector
Working bathroom and toilet
Sanitary premises
Pest control
A dwelling that adheres to current building codes
Ultimately, where you live impacts the rules and guidelines of what you have to provide to tenants.
In some states, the warranty is met if the landlord complies with local housing codes. That may include regulations regarding topics such as sewage disposal. In others, the warranty doesn't depend on specific housing codes, but rather upon a court decision.
Each jurisdiction can establish its own interpretation of "fit" and "habitable." These jurisdictions may ask more of a landlord than just meeting local housing codes; you may also have to provide proof that shows you've reached the obligation to ensure the property is habitable.
To ensure that you understand your own responsibilities and verify that your residential rental property meets your local implied warranty of habitability, it's best to research your local requirements and talk to relevant legal counsel.
What happens if an uninhabitable condition exists in my rental property
As a landlord, it is your responsibility to ensure that the implied warranty of habitability is met in every unit you own (where applicable and as required under applicable law). If an applicable repair issue arises at any point, then you generally must take steps to make the premises habitable as soon as possible.
If your property falls below the standards of the implied warranty of habitability during the term of a lease, then ideally your tenant will inform you of the condition and make a request for repairs. Once the request is received, you will generally have a "reasonable amount of time" to fix the issue. That said, "reasonable" is dependent on the nature of the defect or condition.
Not all repairs will require immediate fixes, but you'll need to consider whether the issue your tenant has reported affects the habitability of the rental property.
Examples of repairs that should be completed under the implied warranty of habitability might include:
Structural repairs, including severe damage to the walls, ceiling, or floor
Repairs to the rental unit's electrical system
Repairs to the rental unit's plumbing system
Extermination of severe pest infestations that were not a result of tenant neglect
This list is not exhaustive and what is subject to the implied warranty of habitability differs by state. Consider this: does the issue the tenant reported put their health or safety at risk
Generally, if a repair issue doesn't affect the habitability of the premises, then a tenant cannot withhold rent if you fail to immediately fix the issue.
To help prevent your property from falling below the standards of the implied warranty of habitability, you must work with your renters and keep up with regular property maintenance.
Maintenance tasks may include:
Check for leaks: If your rental property is in an area that experiences inclement weather, then checking for leaks is especially important, as water damage can cost thousands in repairs.
Pest control: Check for pests quarterly if not monthly, and hire pest control companies or take care of the issue yourself.
Mold prevention: Re-caulking showers and bathtubs can prevent leaks. Tenants have won multimillion-dollar cases against landlords for significant health problems caused by exposure to toxic mold.
Inspect fire extinguishers: It's your responsibility to ensure your rental offers the appropriate number of devices.
Test smoke and carbon monoxide detectors: As a landlord, you are legally required to provide working smoke and carbon monoxide detectors - the consequences of not doing so can be deadly. According to the U.S. Fire Administration, 3 out of 5 home fire deaths result from fires in properties without working smoke alarms.
Update the lease and screen tenants: include clauses detailing the tenant's responsibility to report problems in a timely manner. Screen rental applicants to determine if they have been responsible renters in the past.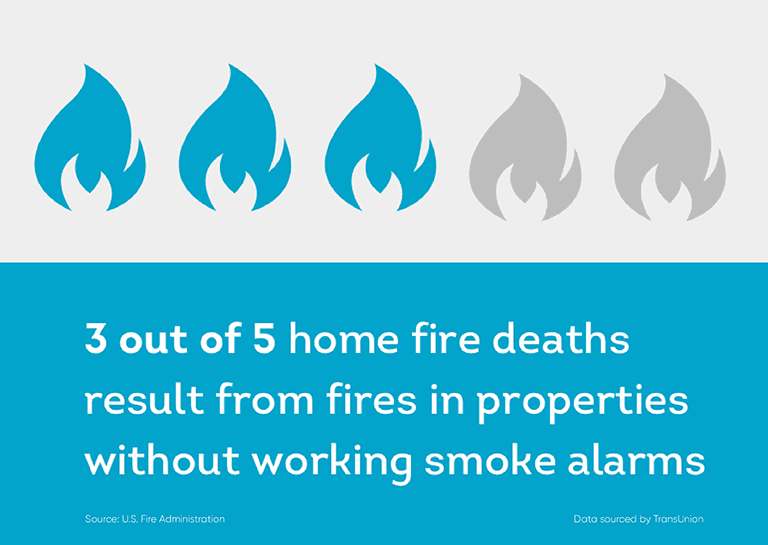 Regular communication with your renters helps you stay on top of smaller maintenance items (like the above) and can help you avoid bigger repair issues down the line. Additionally, keeping up with maintenance and fixing problems quickly will help you spend less time on repairs during inevitable tenant turnover.
What can a tenant do if the Implied Warranty of Habitability is broken
Tenants have legal options to consider if their landlord doesn't create or maintain livable premises. If there is a violation and you fail to bring your property to habitable standards within a reasonable time frame, then your tenant usually can take several different courses of action.
While these rights vary depending on state and local jurisdiction, a tenant's options may include:
Terminate lease and move out: If you do not make the repairs in a reasonable amount of time, then your tenant may be allowed to break the lease without financial penalties.
Repair and deduct the costs: Your tenant may be able to perform the repairs on their own and then subtract the costs of those repairs from the next month's rent.
Sue for damages: A tenant may sue their landlord for damages starting from the date of the landlord's knowledge of the breach of warranty of habitability.
Sue to force repairs: Your tenant may get a court order that requires you to perform repairs. They may be permitted to withhold rent for the duration of time that it takes to complete the repairs.
Most states have landlord-tenant laws that clearly define a tenant's rights when the property becomes uninhabitable. In states without such guidelines, consumer protection fraud laws may apply to tenant-landlord disputes about rental property conditions.
Screening Renters Can Help You Meet the Implied Warranty of Habitability
Providing renters with a clean and safe living space goes beyond the scope of just doing repairs to meet the implied warranty of habitability.
It also means finding high-quality, responsible tenants that will respect your property and report maintenance issues as they arise. After all, you don't want to wait until move-out to discover a crumbling wall or a termite colony in the closet.
TransUnion SmartMove enables you to run renter credit checks and background reports in minutes and provides detailed credit and background information on your applicant. This information can help you find a responsible tenant who is likely to let you know about the dripping faucet before your basement is covered in mold.
A great renter can be your partner in making sure your property stays in good working order and meets your legal habitability requirements.
Leaks happen. Mold doesn't have to. Choose great tenants. Choose SmartMove.
Additional Disclosure:
Remember that this material is intended to provide you with helpful information and is not to be relied upon to make decisions, nor is this material intended to be or construed as legal advice. You are encouraged to consult your legal counsel for advice on your specific business operations and responsibilities under applicable law. Trademarks used in this material are the property of their respective owners and no affiliation or endorsement is implied.