Disclosure:
Remember that this material is intended to provide you with helpful information and is not to be relied upon to make decisions, nor is this material intended to be or construed as legal advice. You are encouraged to consult your legal counsel for advice on your specific business operations and responsibilities under applicable law. Trademarks used in this material are the property of their respective owners and no affiliation or endorsement is implied.
If you're new to managing property, it is helpful to have a list of industry tools and resources right at your fingertips. Even if you've been in the business for years, it never hurts to add a few more to your belt. However, we know it can be tricky to separate the reputable sources from those that give fishy advice.
We compiled 64 landlord resources to help you collect rent, get the most out of your tax benefits, find great tenants, and more. Be sure to review the helpful calculators, online tools, and sample forms that might make your job even easier!

Rent Collection
Articles
Options for Collecting Rent from Tenants
The best way to collect rent is different for each landlord, so The Balance wrote this article to help determine what will work best for you. It asks you to consider how many tenants you have and where you live in proximity to your rental property. Then it elaborates on the pros and cons of each rent collection method.
What to Do When Vacating Tenants Owe More Money Than Their Deposit Will Cover
This article from Brandon Turner's blog, Real Estate in Your Twenties, explores options for collecting on your debt if a tenant cause more damage than is covered by their security deposit.
Can You Buy Rental Properties With Nothing Down in 2016?
Personal finance expert Ben Leybovich discusses the current real estate market and how to finance a property with a blend of debt and equity.
Setting a Rent Due Date for Tenants
This article from The Balance explains the benefits of setting a due date for rent and addresses the pros and cons of a grace period for late payments.
Tools
Pay Rent Online: List of Online Rent Payment Tools
If you're looking for a quick list of all the rent payment sites available to you, this article offers a rundown of the different options with information about each site.
Radpad Online Rent Payment
This unique online rent payment service allows tenants to pay online, while still allowing landlords the option to receive a paper check.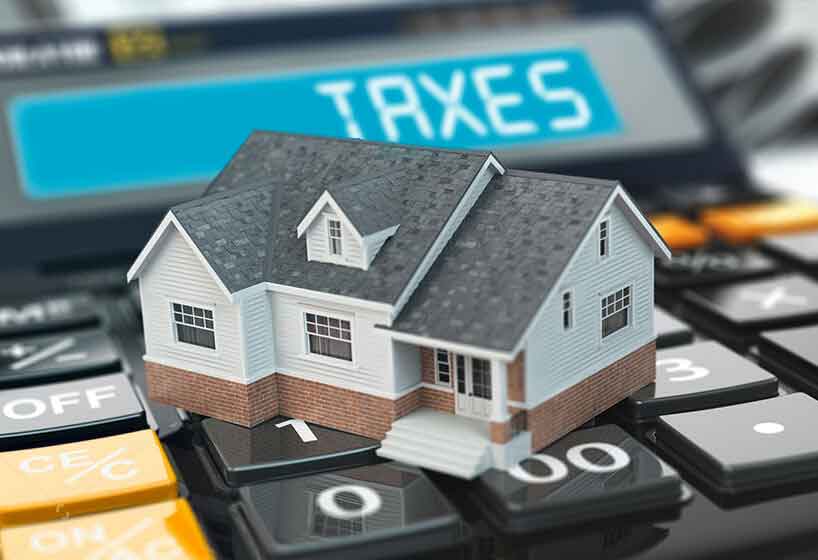 Taxes
Articles
IRS Publication 527
It's always a good idea to get facts straight from the source, and this online IRS publication has information on what rental expenses you can deduct, depreciation, and reporting rental income.
Sale or Trade of Business, Depreciation, Rentals
It's likely that you aren't the only one with tax questions about the sale or purchase of a rental property. This list of frequently asked rental-related questions is answered directly by the IRS.
Top Ten Tax Deductions for Landlords
This Nolo guide reviews the tax deductions and benefits potentially available to landlords of small residential properties, such as mortgage interest payments and travel.
What Every Landlord Needs to Know About Taxes
A quick overview of passive activity losses and exceptions from MarketWatch, as well as special rules for properties in resort areas.
Top Tax Preparation Tips for Landlords
TurboTenant helps landlords understand how to claim rental tax deductions properly, with a special emphasis on how to account for home repairs versus accounting for home improvements.
Accounting
Articles
How to Calculate Interest Due on Rental Security Deposits
Some states require you to pay interests on held security deposits. If you live in a state where this is the case, this Sapling article will help you figure out the amounts due.
Sell Or Continue Renting Out My Home? Passive Income Goal In Danger
This Financial Samurai blog article walks you through the math of the decision to continue to rent out the property, or to sell and reinvest the income.
Tools
Rental Property Cash Flow Calculator
This calculator from Invest Four More figures your real cash flow, taking into consideration factors such as vacancies, maintenance, mortgage payments, and rent.
Mortgage Calculator
Zillow's home loan calculator can help you estimate your mortgage payment, including taxes and insurance, based on the price of the home and your down payment.
Investment Property Calculator
If you're wondering what the return might be on a potential investment property, this is a useful calculator from AARP to help you determine whether or not it may be a good investment.

Online Property Management
Articles
Should You Hire a Property Manager?
The factors influencing the decision to hire a property manager vary, and this BiggerPockets article looks at circumstances such as how well you handle stress, how far you live from the rental property, and whether or not managing the property is the best use of your time.
How to Choose Property Management Software: 9 Tips
Since there are dozens of options on the market, this Tenant Cloud article reviews the features that make property management software the most helpful.
Property Manager or Landlord—What's Your Preference?
Sometimes it's helpful to look at things from a tenant's perspective, and this Realtor.com article looks at the differences between a property manager and landlord through the eyes of a tenant.
Tools
Tenant Cloud
This free cloud-based software service makes it easy to do the bookkeeping, collect rent online, and market your properties.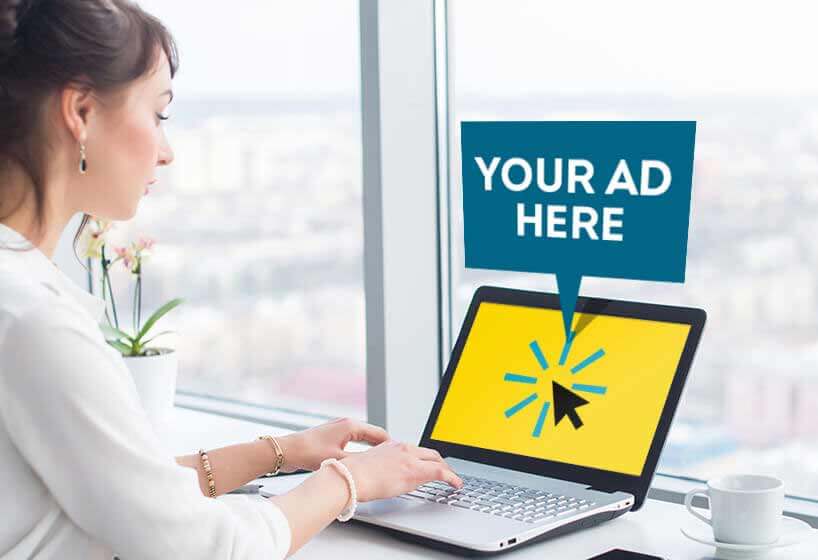 Advertising
Articles
How Do I Place an Ad for a House to Rent on Craigslist?
This SFGate Home Guides article provides a detailed walkthrough of how to advertise your rental on Craigslist.
Where Landlords Can Advertise Their Rental Property
This Nolo guide lays out all the ways you can advertise, from "for rent" signs to print rental magazines.
Tools
TurboTenant
Use this tool to create a website to market your property, and have your vacancy listing sent out to listing sites like apartments.com and Rent Jungle. You can even post your ad to Craigslist without re-typing, or create professional marketing brochures based on your description, amenities, and photos.
Trulia
In addition to using Trulia to search for properties to buy, you can use this site to find potential renters. You can submit a free listing on Trulia and receive a unique URL that you can share on social media or with friends.
Zillow Rental Advertising & Marketing
If you have a larger rental property (50 or more units), Zillow connects you with qualified contacts, and provides lead conversion and resident engagement tips. Their Boost marketing product targets renters searching in your neighborhood and drives traffic from Zillow, Trulia, and HotPads to your website.
Checklists
Tools
Sample Landlord Checklist for New Tenants
The arrival of a new tenant can be a harried time, and a checklist of things you need to complete before a tenant moves into their apartment will help the transition go more smoothly.
Tenant Screening Checklist
A set procedure for screening tenants can help protect you from damage or loss of rent, and this checklist will walk you through a step-by-step process so you don't miss any important steps.
The New Landlord Checklist
If you're interested in getting into the real estate investment business, this BiggerPockets checklist will help you get started. It includes action items like putting together leasing criteria, setting up a separate phone line, and creating a marketing strategy.
Becoming A Landlord
This realistic Fannie Mae guide to investing in real estate property and becoming a landlord covers topics like the advantages and disadvantages of owning property, maintaining a "habitable" residence, and finding reliable tenants. It includes a landlord readiness checklist to help you determine if you're ready to take the next step.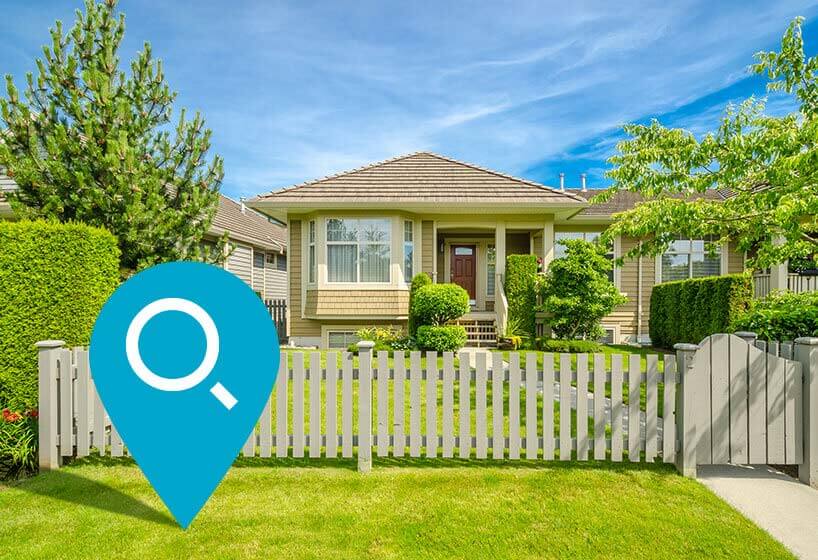 Finding Properties
Articles
11 Things Tenants Look For In a Property
When purchasing property to rent, it's helpful to know what features tenants look for that will drive up the market value. This SmartMove article covers the top features tenants want, such as a location in a good school district and a low-crime neighborhood.
How to Find Investment Properties
In this BiggerPockets guide, you'll learn how to create a list of selection criteria, and which rules to follow to ensure a profit. It also explores the different ways you can look for property and elaborates on the buying process.
3 Things that Make the Best Real Estate Investment
Zillow provides important tips on finding property that offer the best return on your investment, without sucking up all of your time.
Tools
RealtyTrac
Search foreclosed properties, including MLS listings, auctions and bank-owned homes. You can also use this resource to read up on market and foreclosure trends.
Trulia
With Trulia's real estate listings, you can look at things like school statistics and crime statistics, both of which can influence the market price of rent.
Forms and Letter Templates
Articles
How to Raise Rent Without Complaints
This SmartMove article offers suggestions on how to set the right rent, be proactive about lease renewals, and communicate a rent increase.
A Landlord's Template for Offering to Renew a Lease
This Rentalutions article reviews the right time to offer a lease renewal, how to offer it, and suggestions for following up on the offer.
Tools
Sample Notice of Rent Increase - Month to Month Tenants
If you have a tenant on a month to month lease, you can use this sample letter to inform them of the amount of the rent increase and when it will begin.
Sample Rent Increase Letter - Yearly Tenants
This article goes over the basics of when and how much you can increase the rent, and has a sample letter to use with tenants on a year lease.
Rentalutions Rental Application
A one page form for collecting personal, residence, and employment history from a prospective tenant.
Lease Agreement
A successful tenant-landlord relationship relies on communication, and the lease agreement makes it clear in writing what is expected. This article by LandlordStation offers tips on what articles the agreement should contain, and gives you an option to order their state-specific lease agreement.
Disclosure of Information on Lead-Based Paint
This form from the Environmental Protection Agency keeps you in compliance with federal laws regarding lead paint disclosure.

Articles
How To Screen A Tenant
This SmartMove infographic covers the 5 step process to choosing a reliable tenant, so you aren't relying on just a "gut check" to decide if a tenant is a good fit for your property. From creating set requirements to making a decision, this flowchart makes the process easy to understand.
The Top 11 Benefits of Online Tenant Screening
With over 1500 shares on social media, this informative SmartMove article provides insight on how to take advantage of online tenant screening tools to help avoid evictions, stay in compliance with the Fair Credit Report Act, and maintain renter's privacy.
The Tenant Screening Process
This Rentalutions article discusses how to minimize your risk of renting to nonpaying tenants by gaining a strong understanding of how to read a credit report, and by knowing what to look for when reviewing applications.
What is the Best Way to Screen Tenants for Rental Properties?
This Invest Four More article discusses how running credit and background checks can save you money, and the benefits of using TransUnion SmartMove to order these reports.
Tools
SmartMove Tenant Screening Package
Make better decisions about tenants with a screening bundle that includes credit, criminal, and eviction reports from TransUnion. SmartMove offers a leasing recommendation† and credit-based ResidentScore, so you can feel confident you know the whole story about a potential tenant.

Renovation
Articles
6 Rental Renovation Tips to Know Before Spending Any Money
This Mashvisor article gives you suggestions on things like what areas to focus renovations on (i.e. where tenants look first) and which materials to use.
9 Money-Saving Remodel Tips for the DIY Landlord
You can take advantage of these Law Depot tips to be proactive with renovations, such as including a renovation clause in your lease agreement, making better choices about flooring and bathroom fixtures, and going green.
Dear Landlord: Dos and Don'ts for Rental Remodels
Apartment Therapy gives a tenant's perspective on which things matter when it comes to an inviting apartment. Easy upgrades include white paint and a new shower head, or making the choice to skip a statement backsplash.
Smart Upgrades Landlords Should Consider
This AOL article looks at the hidden value of renovations, and which areas to prioritize if you want to sell or set a higher rent.
Doing Maintenance on My Rental Myself: Yes or No?
Some projects are ideal for DIY, and others are probably best left to a professional. This Rentalutions article provides a simple formula to help you decide when to fix it yourself and when to hire someone.
Tools
Project & How-To Calculators
From air conditioning to wallpaper projects, these Home Depot calculators can help you estimate the amount of materials you'll need for certain projects so you don't overspend.
True Cost Guide
HomeAdvisor's True Cost Guide pulls costs from more than 300 real home projects like remodeling a bathroom or installing an AC unit to help you estimate your own project costs.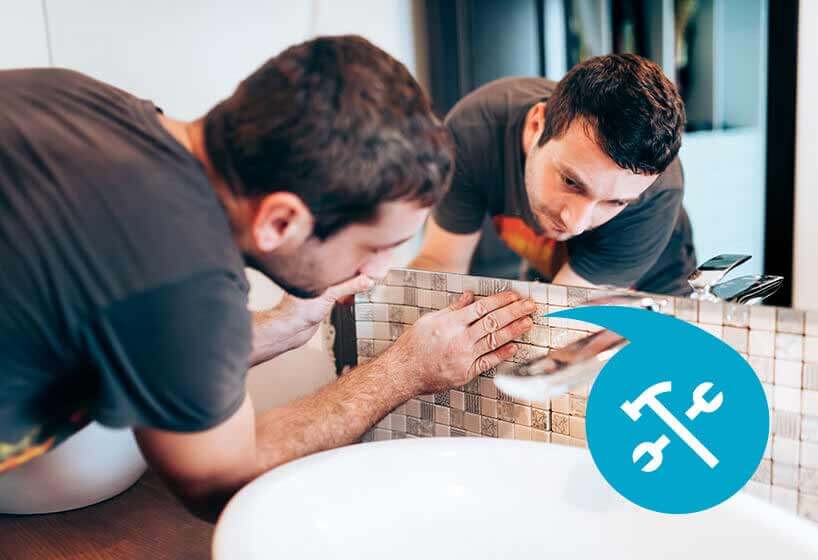 Repair and Maintenance Tools
Articles
Hiring Maintenance Workers for Rental Properties
General maintenance and upkeep can take up time that is best spent elsewhere, and this RentPrep article gives a good breakdown on typical maintenance issues, and advice on how to find and interview the right employee for the job.
7 Property Maintenance Tips for Spring
Spring cleaning involves more than just overhauling closets. Lowe's reviews tasks that are important for landlords and property managers to keep up with. Key areas like inspecting the roof and cleaning up the landscaping are essential to maintaining the longevity of the property.
You Need to Know a Little DIY Home Repair to Be a Landlord
Even if you're not that handy, learning how to fix a few simple things like a garbage disposal or a fence can be helpful. This Retire by 40 article walks you through a few DIY home repairs.
The Top 10 DIY Appliance Repairs
If you're troubleshooting your appliance repair, this Family Handyman article walks you through simple fixes, diagnostic codes, and other tips to avoid expensive service calls.
Tools
HomeAdvisor.com
Choose a category to search for a pre-screened contractor, read reviews, and compare quotes from up to four professionals at a time.

State and Federal Laws and Codes
Articles
The Fair Housing Act
Keep up with recent changes to this federal legislation regarding equal access to housing. This page of the Housing and Urban Development program outlines the basic components under the Fair Housing Act.
Using Consumer Reports: What Landlords Need to Know
Did you know that when you use a consumer report to make a decision about a tenant, there are regulations you need to follow? As a landlord, you need to act in compliance with the Fair Credit Reporting Act. The FTC offers landlords tips on their obligations under the FCRA.
Laws, Rules, and Codes for Healthier Homes
This PDF compiled by the National Center for Healthy Housing reviews the current regulations aimed to make homes healthier and safer. It covers topics like maintenance codes and landlord-tenant laws, and outlines whether there are national, state, or local requirements.
Tools
State Rental Laws
Since rental laws vary by state, you'll want to learn which landlord-tenant laws and regulations apply to you. This Joe Tenant page offers a 50 state directory of state laws, federal laws, and fair housing guidance.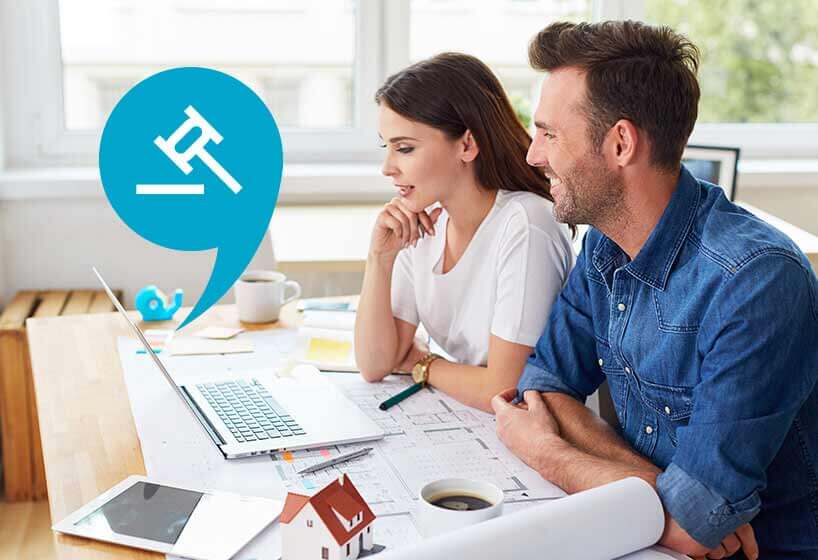 Reputable Advice Sites
Nolo
Nolo has a wealth of information, with articles written by attorneys and staff holding a Juris Doctor degree. They explain state-specific landlord-tenant laws and discuss relevant topics like tenant screening, a landlord's right to enter the premises, and landlord liability.
Invest Four More
Mark Ferguson is the founder of Invest Four More, and he offers advice as a licensed real estate agent and successful investor himself. Here you can jump directly to his most popular posts, calculators, and webinars.
The Balance
The Balance offers a wealth of information written by a team of credible experts. They have a whole section dedicated to landlords and property managers, with articles on topics such as legal issues, investment, and marketing strategies.
Conclusion
Finding the right tools and resources can mean the difference between profit and loss in the rental business. For instance, if you don't take advantage of the tax breaks available to you as a landlord, you could be losing out. Not thoroughly screening your tenants is another area that could cost you a significant amount of money.
TransUnion SmartMove is the landlord's solution for great reports, great convenience, and great tenants. Landlords receive a credit report formatted exclusively for rental screening, a criminal report drawing from hundreds of millions of national criminal records, a national eviction report, a ResidentScore, and a custom leasing recommendation†. Renters get the peace of mind that only TransUnion, and not their landlord, will have access to their sensitive personal information.
---
†The SmartMove recommendation service (a credit score based recommendation) may not be available in certain jurisdictions and is subject to laws that may limit or otherwise prohibit your use in certain jurisdictions, including but not limited to Washington D.C.
Additional Disclosure:
Remember that this material is intended to provide you with helpful information and is not to be relied upon to make decisions, nor is this material intended to be or construed as legal advice. You are encouraged to consult your legal counsel for advice on your specific business operations and responsibilities under applicable law. Trademarks used in this material are the property of their respective owners and no affiliation or endorsement is implied.